The Internet is opening more doors for bloggers and freelancers.
There are many more ways to make money online nowadays. I remember the ease during the early days of Affiliate Marketing. Things have become tougher today with growing competition.
Affiliate Marketing still remains an interesting way to generate income online. But it's not as easy as it used to be. Driving targeted traffic from search engines now is no longer for the kids.
But that's not really a problem because there are more money making channels. We want to discuss about your skills and Job boards.
Recommended: efaah jobs, job board for bloggers and freelancers
Selling your skills on Job boards
In the early days of the Internet, job portals were platforms visited by employers and job seekers, usually graduates or professionals with certificates from some institutions.
But you do not need all of these today. Anyone can pick a full time, part time or a gig on any new generation job portal. It has become a matter of developing some skills and being able to solve someone's problems.
University or professional degrees are no longer a requirement (except you are still a corporate believer). If you can sit at home with a simple Internet connection and expertise in some field, all you need is exposure and the willingness.
But why are people still not making use of job boards?
Despite these job portals bringing smiles to many users, a good number of Internet users are still left behind. There are four main reasons for this:
#1 – They don't know about them
Not everyone on earth is online. Though it's practically easy to pick up a job on job boards, many job seekers or very skilled freelancers (who are connected) spend their time on distractions.
They are very good friends to Mark Zuckerberg's Facebook, making him become richer and more popular. So many of us spend our time as excellent WhatsApp admins instead of trying to offer a service and get some monetary reward.
#2 – Job boards used to be complex
Long application, complex forms, administrative bottlenecks and requirements have been reasons many applicants stay aware from job boards.
#3 – The need to move
In those early days, it used to be almost impossible to have company staff serve at distant locations. Remote job opportunities or work from home jobs were almost not available.
Moving to your employer's office site was a requirement based on the type of jobs that needed on-site presence. Given these barriers, many applicants preferred seeking for jobs in their local markets.
#4 – No formal qualification
Picking a good job on job portals need skills backed by some sort of formal documents from some recognized institution.
Folks believed in the prestige of being a graduate of Oxford University or some renowned training center. Anyone else who didn't have these formal recognition will have to turn to some informal local employment.
Job boards are now different and more accessible.
Don't get me wrong!
There are still strict requirement to pick a job in some institutions. Of course if you want to be a nine-to-five employer somewhere, be ready to be squeezed through a set of difficult rules. Some jobs demand a lot of insight into some skills. I do not dismiss this fact.
You can't be skilled driver and want to pilot  an aircraft.
But on the flip side, you don't have to be broke because you aren't a Ph.D. holder. Everyone now can make good use of job portals and pick up a job that earns a handsome reward even working from home.
2 steps to bank big with job boards
Just 2 steps to follow and make money with job boards:
1# Get some skills
No one hires you because of your face.
It's based on what you can offer. Fortunately today, it's not just paper-backed skills. You just have to prove you are skilled at something. For the most part, people want to see what you've done in terms of work experience not academic certificates.
It's easy to get trained online today and step straight to the job market thereafter. The Internet has both free and paid training courses and everything you need to acquire skills in many different industries.
It's almost impossible to go jobless with the Internet. What kills many of us is ignorance. We still think the Internet is what it used to be. But be informed that there have been massive changes that makes it a better employer.
2# Join different job portals
There are many active job boards out there. You don't have to limit yourself to one or few except you are avoiding being overwhelmed. If you are not being hired on Upworks, try out Freelancer or flexjobs . If it doesn't work there, try hundreds of other freelance job sites.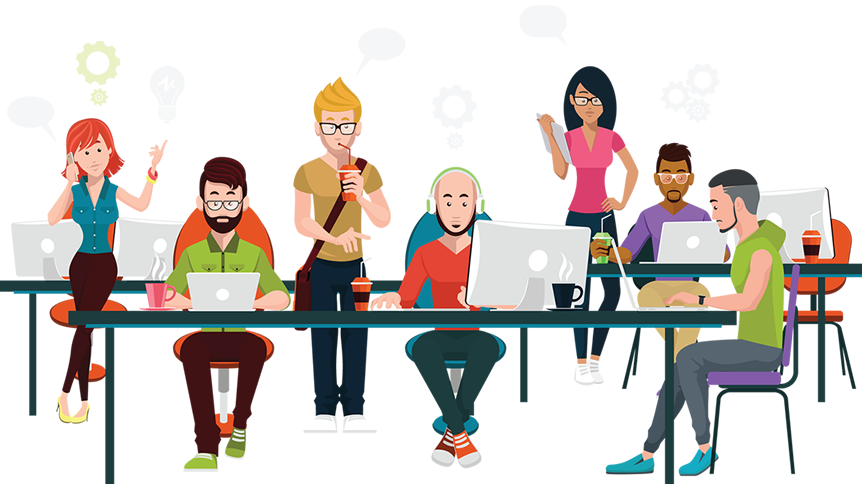 I'm unskilled! Where do I start ?
Yes the Internet is overcrowded and this may get many confused especially with everyone trying to get everyone's attention at some point.
No one was born as an expert. We all get involved and develop our skills. If you are skill-less at the moment, it's high time you started somewhere. There are many types of freelance jobs you can work from home.
Recommended: 8 top skills to develop the Right Writing Habits for bloggers
And it's not difficult to find where to start;
Visit Jobs boards and browse through those job offers
Pick a topic that's in high demand
Measure its level of complexity. If it's something you can easily get in, go for it.
You may want to follow your passion. That's fine. But it's necessary you pick a topic that doesn't require heavy investments to acquire the skills needed.
Becoming a programmer, designer, writer, interpreter, virtual assistant, etc are just some of the easiest skills you can learn from the Internet without selling your arm. How about that?
Job Portals for bloggers and online freelancers
UpWorks, Freelancer, Fiverr are some of the most active job boards for freelancers and bloggers/writers today. But as these have grown to high levels of competition, sometimes, it's easier to turn to less busy portals and start building a profile.
From experiences and testimonials, many bloggers and freelance writers have quickly picked jobs on portals like Problogger and bloggingpro.
Here are tips to help you get started:
Signup to different job portals with opportunities you qualify.
Complete your profile. That will add more ingredients to your chances of being picked
Stick to platform rules
Create new job alerts (efaah Jobs has that feature)
Tell your community about your skills
Etc
Thanks for reading and good luck.
Drop a comment let me know what you think