Recently, one of my clients wanted his WordPress WooCommerce shop visitors to be able to reach out to him directly on his mobile phone via WhatsApp.
I thought that wasn't going to be possible without displaying his WhatsApp number on the contact page. That way, his visitors would first have to copy and safe the number on their phone list. Then try to reach out.
But I was wrong!
Why?
Because I found out a couple of hours later there was a cool WhatsApp plugin for WordPress that allows seamless integration of the WhatsApp chat system into any WordPress powered website.
WhatsApp is one of the most widely used mobile chat app. With over 1.5 billion users Worldwide, won't it be erring dropping it off your communications strategies?
Related:
Having a WhatsApp chat plugin setup on your blog is allowing your potential customers the possibility to send messages directly to your agents who may be spread all over the world.
Using WhatsApp as a customer service tool extends the energy with which your staff can offer service to your clients.
Other chat systems may require you remain stuck to your PC. But WhatsApp makes it more dynamic, allowing you to assist your site visitors easily from your mobile phone.
Best WhatsApp Plugin For WordPress – Add WhatsApp messenger to WP
First, download the plugin here for free. If you want the premium edition with more features, Click here.
I've personally tested the premium version. This allows me the freedom to change a couple of things. Plus, I can use it on my website with as many support/sales agents as are available.
First, let's get some basics fixed: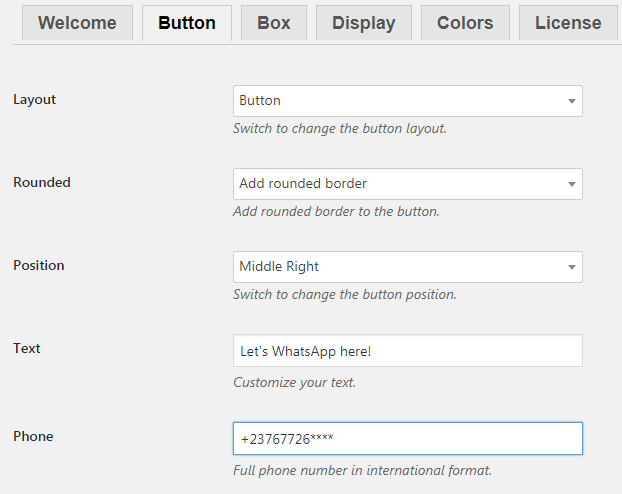 This settings option helps us customize the WhatsApp chat button on your WordPress website. It's actually the button that pops up to call your readers to a chat. Place it on:
Middle left
Middle right
Bottom left
Bottom right
You can edit the Call To Action and of course your WhatsApp phone number.
How to customize the Chat Box
Once your site visitor clicks the CTA, the chat box will pop up with a list of support agents available and custom message. Here is simply how you setup the custom message on the chat box: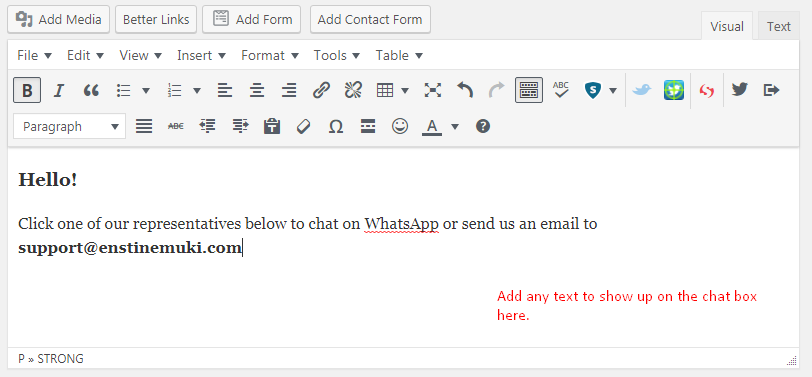 Add more support and sales staff to your online team: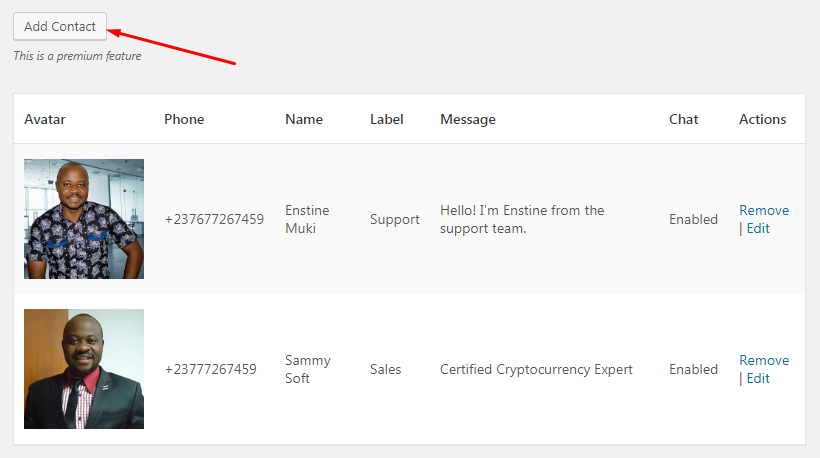 If you have a big team and you want your visitors to reach the maximum number of sales/support staff as possible, this WhatsApp plugin for WordPress allows you add/remove staff with such flexibility.
And this is how the chat box looks on desktop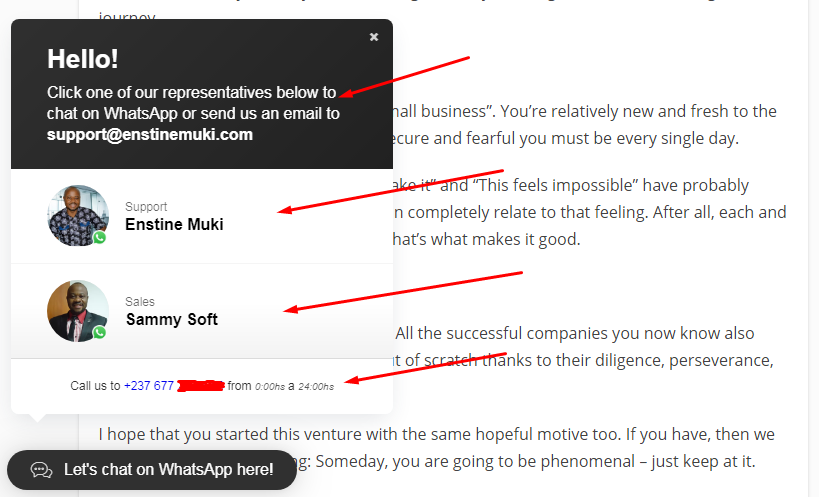 Note that this also works perfectly well for visitors on mobile.
Take full control where to display the chat box:
On different devices
On different articles
Categories
Etc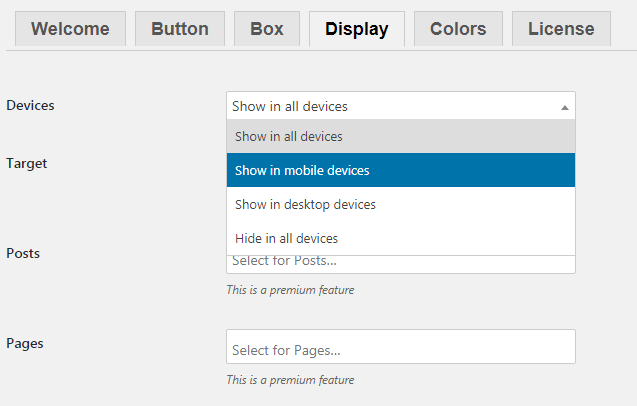 And finally, set the colors of your chat box to blend perfectly with your website color scheme: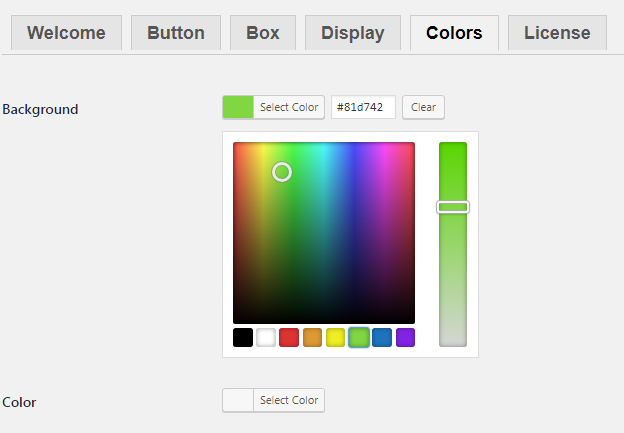 How this WhatsApp chat plugin functions
Basically, once a visitor initiates a chat, the plugin turns him/her to WhatsApp web if they are on Personal Computer. See more about WhatsApp web here.
If visitor is on mobile, this of course will pop-open the WhatsApp app on his phone and move straight to a chat window between him and the selected chat agent.
You or your chat agent won't need to be on the computer. All you will need is your mobile phone and what constantly connected.
Cons of this whatsapp click to chat plugin for wordpress
The issue I have with this app is not all my readers are active on WhatsApp and no one can use it without an active WhatsApp phone number.
Though WhatsApp is hugely used worldwide, you may have some of your readers who are not users of this popular chat app.
Pros of the plugin
This simply allows you to  give your readers more flexibility to reach out to you and your staff. Beside the text chat, once the conversation is initiated, both staff and visitor could switch to a voice or video call if required.