Scarcity Marketing is one old  marketing technique that has survived time and changes. It's a principle that's based on creating the fear of shortage in the market in order to sell more.
It's a great way to get your customers to buy from you sooner rather than later by making them feel if they don't act now, tomorrow may be too late.
Marketers use this 'sales technique' to place a limitation on a product or service with the goal of increasing sales through pressure placed on the consumer.
The fear of missing out causes people to make the decision to buy earlier. The limitation can be a time based deadline or a limited quantity, often mixed with some kind of perceived benefit for acting quickly, like a reduced price, a bonus item, etc.
If you've been online for a while now, chances are that you've pulled out your wallet a couple of times to grab some items for fear of not having them in the next couple of days. The fact is, you actually got caught by the power of Scarcity Marketing.
We know big shops use this psychological influence to increase sales;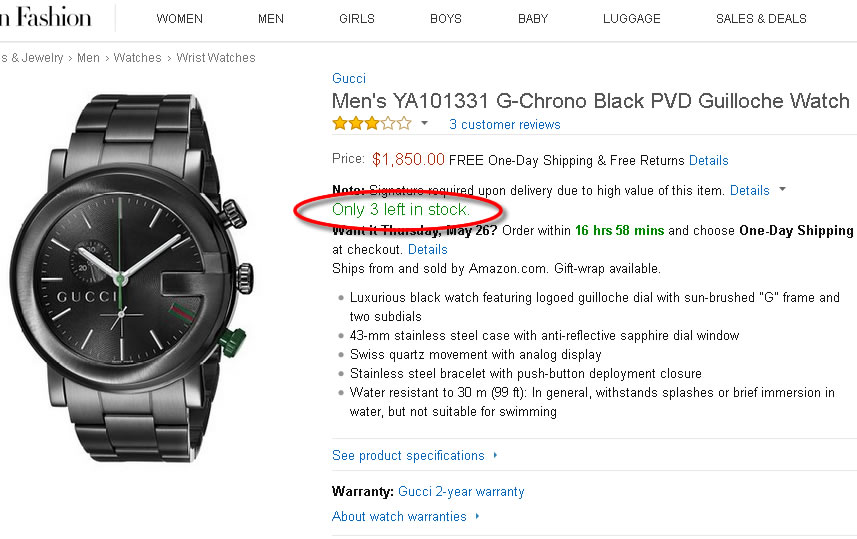 Today, I found an Infographic by the guys at ThriveThemes so I wanted to share with you. It shows some of the most fascinating instances from the past where the scarcity principle played a major role in the outcome of events, either purposefully or accidentally.
Scarcity Marketing – infographic!

Scarcity Marketing for bloggers and affiliate marketers!
You may think you're just a blogger and affiliate marketer without a product of your own. Scarcity Marketing is therefore of no use to you.
Wrong!
Just put on your thinking cap…
If you don't have a service or eCommerce shop of your own, you can still take advantage of this marketing technique to promote affiliate products and increase sales.
Oh Yes! The products ain't yours so how do you apply scarcity to something you absolutely don't control?
Here is the answer…
One of the ways to boost your affiliate marketing is to add your own bonuses to the product you promote. If for instance you are promoting Thrive Content Builder as an affiliate, you may want to give out something different to your readers who use your affiliate link to buy.
That's where scarcity marketing comes in.
Tell your readers if they buy TCB using your link this summer, they get this or that product from you worth $500. That should only be available this month.
You have to make sure the bonuses you offer must be of huge value. People sometimes buy the product you promote just to access your bonuses.
How do I get these bonuses Enstine?
I saw that question coming because I know you don't have any product of your own. But the answer is simple. Anyone online now can own a product. There are two ways;
Hire a writer or developer from any recommended job board (upwork.com, truelancer.com, etc)
Buy and repackage a PLR product. Check out Ron's store here
You see that you can still own a product even without any product creation knowledge.
What if you only offer services? No products to sell!
You can still make use of scarcity marketing. You can bring down your prices during some events and limit the number of seats available at that reduced price.
You see, anyone can take advantage of this unbeatable sales strategy and boost conversion any time.
Signing off…
If you like this post, please share it on social media. I'll also like us to discuss about it and the old scarcity marketing technique. Please drop a comment below.