Google's new #1 ranking factor has come as a shock to most industry experts.
If you are not new around, you must have heard about these 200 ranking factors.  Backlinks, contents, social signals, etc are some of these top ranking factors. But there is a new player in on the pitch and this is said to be the most important influencer and the most exciting SEO announcement of 2014. 
What is this new Google SEO ranking Factor ?
I'm going to go straight to the point and let us discuss about it.
Early this morning, I got a mail from the SEO guys of Attracta.com announcing a shocking discovery in SEO.  According to them, "A recent study shed some light on what factors are most important in determining your website's rankings in Google. The largest ranking factor will come as a surprise to most "

And what's this shocking new number one ranking factor?
– > Click Through Rate (CTR)!
Yes. That's it! (see meaning on  WikiPedia )
The more people click on your entry on SERPS, the more Google thinks your content is important to its users and this highly affects your ranking as per recent changes in their algorithm.
Think about it for a moment!
If you are not even seen on SERPS, you are not going to have to benefit from this new top ranking factor. However, some SEO experts think it's going to be easier for most to grab the most admired SERP spot ->  position #1 on page #1 by just doing some simple OnPage SEO adjustments.
So what are you going to focus on next?
2 OnPage SEO points -> Your Page Title and Meta Description
These are the two things people see when they search on Google. The more attractive your titles and description, the more your CTR so you simply have to work on these factors.
NB: I wrote about this in the past. You may want to check this post  on how these 2 points can drastically increase traffic to your site.

Here are some more killer SEO posts I have written that will surely double your search traffic. Please check them out:
Watch this video for more!
Want to know more on how CTR affects your search rankings? You have to watch this video by Attracta. Just do me a little favor. Share this post on social media to unlock the video.
Thanks for helping promote this content. Here is the video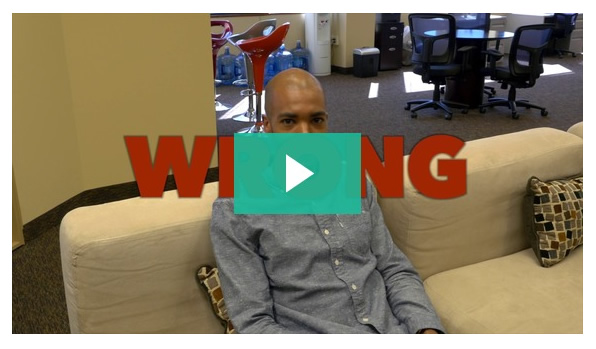 Now let's talk
What do you think about this new ranking factor? How will it affect the SEO industry. Share your views with us in the comment box below.