Today, I have a veteran and someone who will help you make money as a blogger. Someone you absolutely should connect with as a blogger. He's my first featured blogger this month of August and I'm happy to have known this guy.
NB: Every week, I feature a blogger here on this blog. My reasons are just to bring together exciting bloggers so we can network and learn from each other. What is blogging without meeting with new people?
Blogging has completely changed in the past recent years. It's become a complete business and social growth tool. That's why meeting and connecting with new experts is so crucial.
Last month, July 2014, I had the following exceptional bloggers:
Donna Merrill Don Purdum Kevin Duncan Sherryl Perry
This month, here comes Mi Muba
Meet Mi Muba?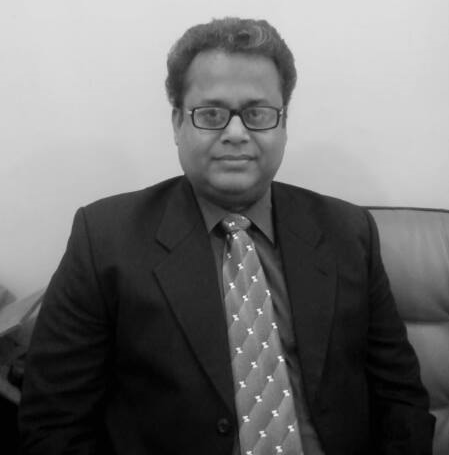 Mi Muba is a veteran media professional with 20 years multiple experience of public relations, media management, event management, public awareness, social media marketing, content marketing, journalism and blogging.
"Become your own publisher" is the basic idea behind his joining the field of blogging three years ago when a few newspapers of his area refused to publish his articles on capital market awareness.
Fifteen jobs in 20 years
In his previous twenty years of professional experience he has served at fifteen various positions in mostly local organizations as a school teacher, college lecturer, university professor, public awareness specialist, media specialist, public relations consultant, go green advisor, newspaper reporter, television stinger, translator and ghost blogger.
His career as a blogger
He has not been in much limelight in blogosphere because he spent his initial two years in the field of blogging as a ghost blogger.
His one thousand posts were published at two UK based blogs as a ghost writer during those two years.
He has also been published as guest blogger at several blogs of high PR including ShoutMeLoud, AllBloggingTips and MyBloggerLab.
He has been blogging for the last three+ years and now making his full-time living from his green blog where his main sources of income are Google Adsense and green events promotion.
As a full-time blogger
He is now working from his home as full-time blogger. He is running his three personal blogs:
Be A Money Blogger which he started six month ago.
Pollution Pollution a PR2 blog on green living that he started 2 ½ years ago.
Sarmayakar (it means investor) a blog in local language Urdu on capital market awareness. He has been regularly updating it for the last 3 ½ years.
As a blogging consultant
He also offers his free blog consultancy services to build green blog and also fully guides selecting a niche from any field of the green sector.
He also offers his services as content strategist to non-profit organizations and local green businesses of his area.
As a money blogger
Having financial educational background with degrees of Masters in Commerce and Masters in Economics writing on money blogging is not a big challenge to him. That is why he explores quite unique topics which you can see at his blog.
Awesome articles at his blog
His a few articles at his money blog which got huge response are:
Money Blogging
Blogging Success
Blogging Goals
A gift of ebook "Build Your Niche Website Today"
Being first time featured here as a money blogger he expressed his pleasure by giving a free ebook Build Your Niche Website Today to all the awesome readers of this blog. It otherwise is being sold at $20.45 at Payloads.
Here is the link of his ebook which you can download FREE even without submitting your email. He says sometimes it is good to work like this. It is not a demise of professionalism that you don't have to even submit your email here. It's just an expression of his pleasure on being here at enstinemuki.com.
His another ebook is about to publish very soon which he will offer to his blog readers free as a gift to develop long-term relationship with them.
 Meet him at social media
Visit his blog to find more posts
So just visit his blog and read more wonderful posts on money blogging with clear vision to learn earning money with your blog through multiple ways.
Now time to interact with Mi
Mi is a constant reader and commenter on this blog. So be sure to get his replies as I'm sure you'll interact with him in the comment box.
Ask him questions!