Hi everyone, my blogger and business partner this week is Don Purdum. I'm so excited to spotlight him on this blog and bring you all together.
Who is Don by the way and why should you connect with him?
For nearly ten years, Don has owned seven businesses, mostly in the area of web design, web development, and online marketing.
Of those businesses two were highly successful, one failed miserably, and the others were painful experiences that led him to a deeper study and appreciation of owning a business.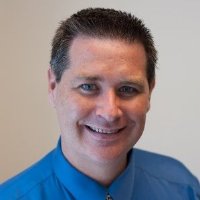 Over the years of interacting with hundreds of clients on websites, Don has seen and learned how the average business owner is disengaged and uninformed about their own businesses. At times, it made it hard to build anything other brochure websites that did nothing more than offer a business the opportunity to say they had a website.
He realized there had to be more.
After watching business after business struggle, he realized where the disconnect was as he thought about his time helping develop leadership manuals with the U.S. Army as a Chaplain:
Most have no clear idea of why they are in business other than to sell somebody something and make themselves money
Most have no clear vision of where they have come from or more importantly where they want to go
Most have never thought through what the "real" problems are they solve for their prospects and customers
Most don't have any idea of to define their vision and strategies; define measurable goals; and create tasks (objectives) to fulfill their goals.
Because a website and online marketing strategy is tied so closely to the business, if these things are missing their website and messaging will misfire causing issues with marketing, sales, production, and customer service.
In the fall of 2013, Don set out to do something very different – a coaching and consulting program for his website customers with an aim of helping them learn how to better message, engage, and earn more customers who are willing to pay them more money.
Wildly successful, his program has branched out to include business coaching and working clients across many different industries and fields.
Here is what a few of his clients are saying:
"Don has been instrumental in helping me to see my business as my clients see it and helping me focus on the problems that I can solve for my clients, not the products or services that I sell." Jon Martin – social media expert and trainer

 "When we used the Unveil strategy to create our new web design, customers started responding. Sales took off. It works because the guys know what they are doing."~ Bob Pond, www.certechgels.com

"Don is an experienced business owner and is gifted in understanding websites, marketing and sales processes online. More importantly, he has an in-depth understanding of the psychology of online salesmanship. He creates top of the line websites that inspire and motivate site visitors to take action because he has created an innovative process where both he and his client learn as much about your business together as possible so that the website can communicate your uniqueness online.

This process not only helps him build your website, it also helps business owners think through more clearly and concisely their business. His sites are easy for his clients to update on their own, and provides great support when you cannot. I highly recommend Unveil Digital Strategies."

Deanna Wharwood, Owner, The Veterans' Coach
 Don's Products include!
Website Strategy Coaching & Consulting
Digital Coaching & Consulting
Business Coaching & Consulting
Web Design
Web Development
Check out Don's blog here  or go to his website here
Some articles to read on Don's blog!
I have been reading Don's blog and here are some articles I recommend you check out;

Why Should I Visit Your Website, Stay On It, or Buy From You?
3 Ways To Increase Engagement, Become a Destination Place Online, and Make More Money
If Content is King, Why Isn't Anyone Reading My Blog
How To Change a Spam Message Into One I Want to Read
Meet Don on Social Media
Meet Don on Facebook
Meet him on Twitter
And on LinkedIn
You can also find him on Google Plus
Time to interact with Don!
Check out Don's articles and website, drop him comments here. Be free to ask questions. He'll be here to answer.