In a sea of sameness, have you ever come across a blogger whose writing style is so unique you can't help but take notice? Today's featured blogger is like that. And it's quite possible you've never heard of him.
Everyone, say hello to Kevin Duncan of Be A Better Blogger. Who is he? How can he help you? Let's find out!
Kevin is a blogger, website developer and freelance writer. He has been blogging since 2005, when he opened a Xanga account.
"I had just finished graduate school and was about a month away from my last day as a high school computer teacher," Kevin noted. "I had time on my hands all of a sudden and blogging gave me something to do."
It's his background as a teacher which shaped the blogger Kevin would one day become. To reach his students, he would use amusing stories and anecdotes to help the material be more relatable.
"Students," Kevin explained, "want a teacher who will either leave them alone or who will entertain them.
"I chose the latter. I tricked them into learning."
With his Master's in Computer Science in hand, Kevin began working as a website developer. He's built hundreds of websites for the U.S. Department of Defense, and in 2007 he started working with WordPress. While learning how to create professional WordPress themes, Kevin switched his Xanga blog to a self-hosted WordPress one.
His blog topic? Humor.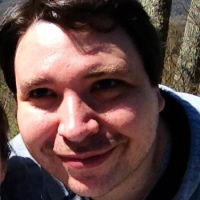 "It's odd to think about now, but I ran a humor blog for seven years. I wrote funny, clean stories several times a week for no reason other than to make people smile. I really enjoyed it. And it was surprisingly popular."
However, reduced spending within the Department of Defense eventually led to his entire department being laid off. With a wife to support and a "fixer-upper" home still needing lots of work, Kevin suddenly found himself without a job.
"I needed a new plan," Kevin admitted.
His blog, Be A Better Blogger, was part of this plan.
With almost-ten years experience as a blogger, thirteen years experience creating websites, and three years experience as an educator; Kevin realized he had a unique background to offer.
His seven years writing humor and satire made his background even more unique.
"I realized I could teach people in ways they probably haven't been taught before," said Kevin.
"I can write about blogging, writing, web design, and similar topics in a style people aren't used to; and I have the educational and professional background to back up what I'm saying."
This unique style is present in most of Kevin's writing.
In a post about combating writer's block, Kevin used a story about a bear wearing a fake mustache to emphasize one of his points. In other posts, he's talked about Winston Churchill, John Grisham, the world's tiniest horse, and the actor who played the role of Steve Urkel on TV's "Family Matters."
It may sound as though his posts are wall-to-wall silliness, but Kevin seamlessly blends these anecdotes and examples into pillar posts of 1,250 to 2,500 words packed with helpful information.
"I blog the same way I taught as a teacher," said Kevin. "I want my readers to be excited about learning. And I want a 2,000 word post to feel like 800 words to them, just like I wanted a 50-minute class to feel like 20 minutes to my students."
In addition to helping his fellow bloggers through his posts, Kevin uses Be A Better Blogger as a platform to help those who desire further assistance, while also earning income for himself and his wife.
Under his "Hire Me" page, readers can tap into Kevin's years of experience as a website developer and hire him to create custom WordPress themes or logos. Or, they can tap into his years of blogging experience and hire him to review their blogs, set up their WordPress blogs for them, or be their blogging coach.
"Some readers need more than informative posts to read," explained Kevin.
"I like helping them. It's what I do. And if it can help support my family, even better."
Finally, you can tap into Kevin's unique style of writing and hire him to write for your blog or website.
"I have been freelance writing for a few months now and it's been a lot of fun," smiled Kevin. "It's something I hope to do more and more of in the future."
Kevin's background in computer science, WordPress, web design, education and blogging allows him to write on a wide variety of topics.
And, if you have a successful blog or website with good traffic and site ranking, Kevin waives his writing fee.
"The opportunity to reach new readers and build up Be A Better Blogger through quality 'dofollow' links is worth more than money," explained Kevin.
Freebies Kevin offers
Services offered by Kevin
Read some of Kevin's blog posts
Befriend Kevin on Social Media
NB: In the past 2 weeks, I have featured Donna Merrill and Don Purdum on this blog. These are some other wonderful bloggers you should connect with.
To be featured on this blog is absolutely free. It's just a way for me to bring more awesome bloggers together. However, don't contact me asking to be featured. I'll be the one to contact you when it's your turn.
Time to interact with Kevin!
Go read Kevin's posts, check out the rest of his website, and friend
him on social media. Leave him comments here. Fire away with your
questions. Kevin will be here to answer.