Almost everyone wants to know how to profit from ICO. This is because it is gradually becoming difficult to flip few pages online without reading about new millionaires in the ryptocurrency cindustry.
Cryptocurrency is the keyword these days and newbies want to figure out the money making opportunities it comes with. As a matter of fact, there are many ways Cryptocurrency can make us rich. In this post however, I will be focusing on ICO profits.
ICO stands for Initial Coin Offerings. This is Blockchain's IPO (Initial Public Offering). I call it everyone's crowdsale. ICO is the fund raising phase of Blockchain based businesses. The simple idea is to raise funds to sponsor a public ledger business. 
IPO is tough, highly regulated and restricted. ICO is simple and opened to anyone with Internet access. While some companies are beginning to implement KYC (Know Your Customer) as a requirement, some are still highly uncensored.
I have written an ebook that touches different areas of ICO. You can get it here for free. In this post nevertheless, I want to go straight and highlight some quick points to ICO revenue.
How to profit from ICO this year and beyond!
This post is not an idea based on theory or what I have read from the net. It's the brainchild of my personal experience. In 2017, I shared on this blog how I earned over $4000 investing less than $500 in an ICO. Read the article here
[thrive_text_block color="red" headline="WARNING!"]
ICOs are highly profitable and dangerously risky. You could see your funds completely wiped out or turned into an ever prospering venture. My personal recommendation is NEVER to invest more than you can accept to lose.
Don't sell your house to invest in it. Don't sell your only only property. Don't invest your child's school fees hoping to raise more money. ETC. Do invest at your own risk.
[/thrive_text_block]
If after reading my warning note, you still want to know how to profit from ICO and move forward to taking your risk like I did, let's move on 😉
Utility Tokens Vs. Cryptocurrencies
One of the key points I want you to take note of right this moment is the difference between Cryptocurrencies and Utility Tokens. All Utility Tokens are considered Cryptocurrencies but not all Cryptocurrencies are Utility Tokens.
Here is the difference:
Cryptocurrencies can give you access to any good or service on the condition the vendor chooses to accept it as a means of payment. An example is Bitcoin
Utility Tokens can only give you access to services on the platforms for which they were developed. Some good examples are InvestFeed, PowerLedger, Ethos, etc.
While it's possible to use Bitcoin on any website or buy a product any where, you can only use the InvestFeed (IFT) token on its platform. Off the platform, it becomes a useless database entry.
NB: InvestFeed is a powerful social media platform for traders. It's our Facebook or Twitter. Currently, It's getting more and more attention from industry players.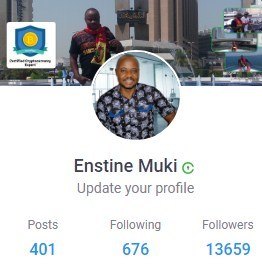 Checkout my profile here and be sure to follow me.
Making Profit in ICO
The profit point of ICOs for investors is buy low and sell high.
In order to attract investors and raise enough funds to sponsor the development of their projects, blockchain companies allocate a portion of their coins to early investors. These coins are sold at exceptionally low prices.
Early investors buy the coins directly from the company at fixed rates with the hope to resell and make profit once the tokens get listed on public exchanges.
The ICO price of ETHOS (formally Bitquence) was somewhere around $0.04 per token. A few months after going public (about 6 months), it soared to over $11 a piece. Crazy ICO profit isn't it? The examples abound and are just thrilling.
How to profit from ICO and the risk in ICO investment.
I mentioned above that ICOs are risky and you may just be wondering where the risk factor is.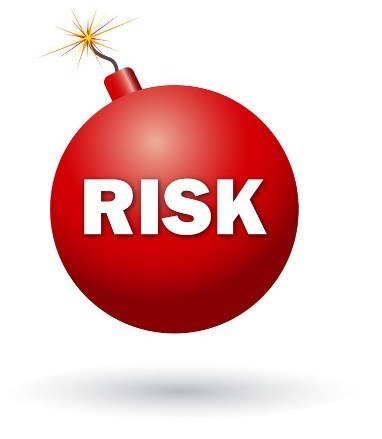 Everything about buying and selling coins is speculation. There is always no form of firm evidence in stock investment. The driving force is hope, sometimes powered by some market factors.
When investing in ICO, investors trust the project and the team behind it, hoping the project will be as successful as speculated. Investing in ICO does not give you access to company shares. There is no legal body (at the moment of writing) that protects the right of investors (If any exists) You are completely left to yourself and the sincerity of the project developers.
If they disappear into thin air anytime after your investment (especially before market listing), you just have your eyes to cry out.
But the risk can be mitigated. Let's look at the following points.
So here are some few points to your ICO profits
1 – Due Diligence
There are many ICO projects published on daily basis. Some of these are fake and scam projects. The only way to uncover the hidden truth behind any project is by doing your own investigations.
Here are some points to help you in appraising the commercial potentials of any ICO project:
Cryptocurrency Vs Utility Tokens – I always keep away from new Cryptocurrencies except Blockchain 2.0 projects.
The business idea behind the project – how profitable is the project ?
Use cases –  Practice or application of a product.
The team developing the project – Are they renowned in that business sector? Are they real and can be contacted?
The road-map – How possible is it to realize the project within the specified time frame?
Any demo versions of the product they want to develop?
Business sector – Blockchain, Finance, Social media, Insurance, Technology, etc
The community supporting the project
The Whitepaper – Sketchy or professional and detailed
Is it a completely new venture or an existing and successful business incorperating blockchain
General reviews of the project
Etc
A careful look into these and more factors will help you avoid being scammed or investing in a project that's a sleeping ant. When a sleeping ant rises, it makes no difference.
2 – Take your risk
At any one point, deciding to invest in an ICO is a risk. That should be your sole responsibility after doing your findings. There is no investment with zero risk. Folks who worry about how to profit from ICO should always be ready to face the risk.
Not taking risk on the other hand makes you dump. The person who risks nothing does nothing, has nothing, is nothing, and becomes nothing. He may avoid suffering and sorrow, but he simply cannot learn and feel and change and grow and love and live.
3 – Try again
In business, if you surrender once you fail, you ruin your next chance to succeed. If you do your due diligence, chances are that out of 5 ICOs you invest in, You will experience profit with 3 or 4. The problem is some people don't just want to do their own research.
If you work hard on research, your success and profit will always outweigh any losses. Keep going folks.
NB: Download my ICO report for more on this
How to profit from ICO: Long term Vs Short Term
There are generally two time frames when investing in ICO. The short term period could mean any time between token listing and a few months. Long term generally is considered any time one year upward from token publication.
The most profit in ICO is made in long term especially if the project is a massive success. A good example is Ethereum. ICO started on Tuesday, 22 July 2014 and price was somewhere between $0.20 and $0.40 a pop. Today, considering an ETH over $800, one could confidently conclude that long term time frame is highly profitable in very successful ICO projects.
For short term exit point, It's generally profitable to sell off as soon as you X2 to X5 of your ICO investment price. Most successful ICOs go public on a profit scale. If you don't intend to keep the tokens for long term profit, you should checkout as soon as you are comfortable with the profit.
Where to find ICOS
As a matter of fact, there are platforms out there where you can always find ICOs – Up coming, Ongoing and Past. 5 commonly used of these directories are:
Icoalert.com
Icotracker.net
How to take part in an ICO or token sale
ICOs or token sales don't really have any fixed formula. Each project has specific instructions. One of the things you will find common is the payment currency, which often is Ether.
You MUST read the instructions on each ICO site carefully, join their social network groups, get informed before transferring funds to any given address. Don't deal with individuals who claim to be project admins or founders until you have verified the authenticity of their claims.
ICO Phases
The final point I want to make to help answer your question on how to profit from ICO is that generally, there are 2 sales phases:
Pre-ICO
Crowdsale or the ICO proper
The pre-sale for the most part is for a few who can make available huge sums and are ready to risk big. The bonuses offered here are the highest. Though this is more rewarding, it happens to be more difficult to take part.
The crowdsale is made accessible to almost every one. In most cases, minimum investment required is below $15 so anyone willing should not have a financial hindrance.
Conclusion
I hope I was able to help address your concern on how to profit from ICO. If you still have some dark areas, drop a comment let me know.
If you've invested in some ICOs, kindly share your thoughts with us in comment section below.