Backlinks are still a key ranking factor in today's Off Page SEO and building them is getting eased with guest blogging, commenting and link buying activities.
Whether you are using black hat, grey hat or white hat techniques to build your links, it's crucial to keep an eye on them.
Many SEO apps are quite pricey. I use SEMrush which I know is not for everyone. Beginning from $99/m, you may want to try it out for 7 days.
While SEMrush is a full-blown content marketing tool, you maybe looking for a free backlink checker to allow you check backlinks for any website, including yours and your competitors'. I have something quite exciting to show you.
Related: What is Semantic SEO ?  Rank on Google page #1 without additional backlinks
Free Backlinks checker tool
There are a couple of backlinks tools out there but Neil Patel, the popular SEO and Content Marketing expert has his followers and the entire SEO market covered with a free and exciting tool.
In this post, I want us to take a closer look at this backlink tool and how to make use of it and boost your search rankings.
First, go to the free backlink checking tool here and enter any domain:

Click the "SEARCH" button for the tool to get to work. You have the options to check for backlinks to the main domain and its sub domains.
This will pull out the total number of unique referring domains and pages pointing to the the website you are checking.
Here is a quick look at what this free backlink tool helps you get: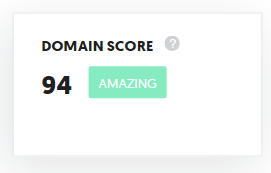 Domain score: It's an important metrics to help you know the SEO strength of any domain. The higher the score (from 1 to 100), the more authoritative the domain is in the sight of Google.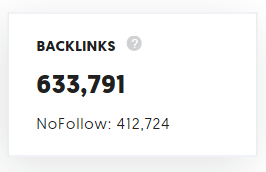 Backlinks: The sum total of links (NoFollow and Dofollow) pointing to the domain you are checking.
To get the sum of dofollow links, simply minus the number of NoFollow links from the main figure.
Referring domains: This gives you the number of unique domains linking back to the website. If your site has 40 links from one domain, this will be counted as 1. It also sums the number of links from .gov and .edu domains.
Taking a closer look at the links
I want us to understand the tool result table so you can make better use of it. First you may want to export to Excel for further processing. This is what the table looks like: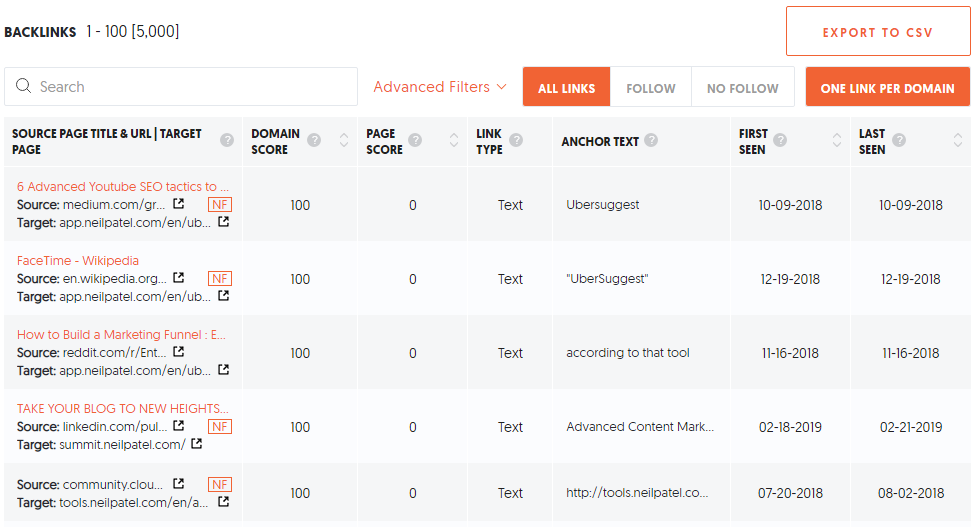 The default filtering option is simple to the point. Click ALL LINKS to show all links on the table. Click on FOLLOW will only display dofollow links. The NO FOLLOW button will only show a list of No follow backlinks while ONE LINK PER DOMAIN will display unique domains linking to the site.
Let me help you understand the table a little further:
Source Page Title and URL with Target page: This column gives you the sources of your links and where those links point on the website you are checking. The NF mark simply means the link is No Follow.
Domain Score: This shows you the SEO score of the root domain the link is coming from. The higher the score, the more important the link.
Page Score: Page score shows the score of the particular page the link is found. This will always be different from the domain score.
We have enstinemuki.com  as a domain and enstinemuki.com/contact-us as a page on the same domain
Link Type: There are generally two types of links. This column shows you whether the link is text or image
Anchor Text: Shows you the clickable text for the link. This is only available for the text link type.
First Seen: The first date the link tool's robot was able to identify the backlink.
Last Seen:  This free backlink tool periodically check to find out if there are new links or existing links have been lost. this column simply show you the last date the link was confirmed.
Backlink checker Advanced Filters
You may want to dig deeper and find out some link opportunities or links with specific keywords. The advanced filtering tool makes this possible, with other limitless options.

How to use the free backlink checker to track your backlinks
One inevitable link building exercise is tracking. Though this tool does not monitor and signal link losses automatically, you may want to use it to manually check for the existence of your backlinks.
It takes time and effort to build or earn backlinks. Sometimes SEO marketers spend huge sums on link building campaigns. Here is a simple tip to find out of your link was taken down.
I had a backlink years back from my guest post on https://www.inkthemes.com so I want to check if this backlink still exists.
First, I will open the Advanced Filtering option and create a very simple filter: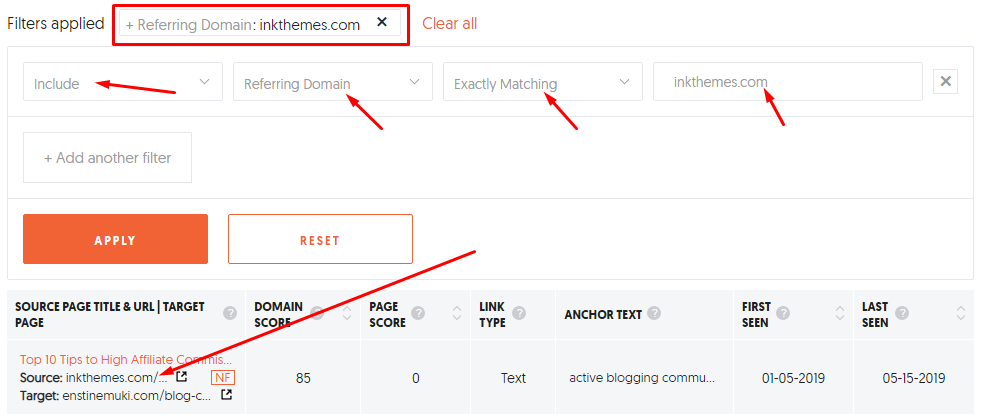 Going with the exact match option for the domain name inkthemes.com, this will pull out all links I have on the pages on the domain.
Beat your competitors with this free backlink checker tool
We all have competitors and some are doing quite better. In SEO, backlinks are just some of the reasons competition is keeping you back. But you can use this tool to spy on your competitors, discover new backlink opportunities and do better.
Just analyse your competitors' URL and you will be able to know who is linking to them and not linking to you. With this data, you can create more campaigners with stronger backlinks that will help you rank higher than your competitors.
Go take a closer look at the free backlink tool here. Give it a try and let me know what you think in the comment box.