This is one of the most exciting Christmas seasons ever 😉 as more and more broadedNet members are showing appreciation and spreading gifts to fellow members.
We had a gift from Jackson here, then another gift from a member here.
Today, Adesoji Adegbulu, a blogger and businessman from Nigeria says he will not be left behind. He just purchased credits worth $80 and asked me to share to broadedNet members as special New Year Gift.
Adesoji was one of the first bloggers I new in Nigeria and read a lot about Adsense from him. He shares a lot of tips to help you make money online too. If you are in Nigeria, it will be easier to get to this wonderful blogger in real life so as to tap something from him. Check out his blog here where he shares on best ways to make money online in Nigeria.
Here is proof of Adesoji's purchase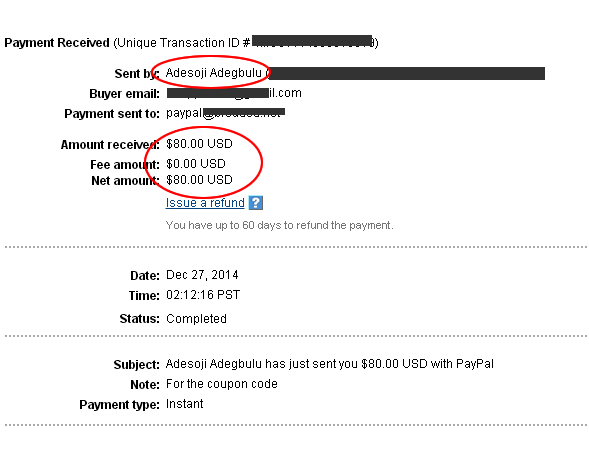 Claim your free credits
You have to be in a hurry. Click here to Adesoji's blog post where you will find the coupon code for the credits. He also has instructions on how to grab the credits.
As soon as you grab the credits, go ahead and create your campaigns. Add your blog posts to the network and watch the traffic.
Don't know what BroadedNet is? Checkout this post.
You too can buy a Gift
Yes! you too can buy credits for other members and benefit from this exposure. It's a wonderful thing to give someone something of value. BroadedNet credits is a valuable gift that solves a problem – traffic.
– > Click here to claim your gift from Adesoji
Leave a comment below to say thank you to Adesoji