There is hot news and I just can't stay away from sharing it.
This is coming from the best WordPress Dedicated Hosting ever.
WPX Hosting is cutting off a huge portion of what you should pay for WordPress Hosting.
Get 99% off with coupon codes that last for a few days. So you have to act fast, Buy your hosting and grab  a spot.

WPX HOSTING 99% OFF Promotion Coupon Code Discount
I'll have to tell you a little more about WPX Hosting. But let me quickly share these discount codes with you.
Before that precious piece of information, note that these promo codes will give you 99% off your first month for monthly subscription plans.
If you are taking the yearly subscription plans, You will be given 3 months for free. This however will be the last three months of your yearly subscription.
NB: The different hosting plans have different coupon codes as follows:
WPX Hosting monthly hosting subscription coupon Code:
DIVI387WPX
WPX Hosting yearly 'Business' Plan subscription coupon Code:
DIVI521WPXBUSINESS
WPX Hosting yearly 'Professional' subscription discount code:
DIVI521WPXPROFESSIONAL
WPX Hosting yearly 'Elite' subscription coupon code:
DIVI521WPXELITE
How to Apply the new WPX Hosting 99% discount code
Go to WPX Hosting official website here
Then go to the WordPress Hosting page and pick a plan: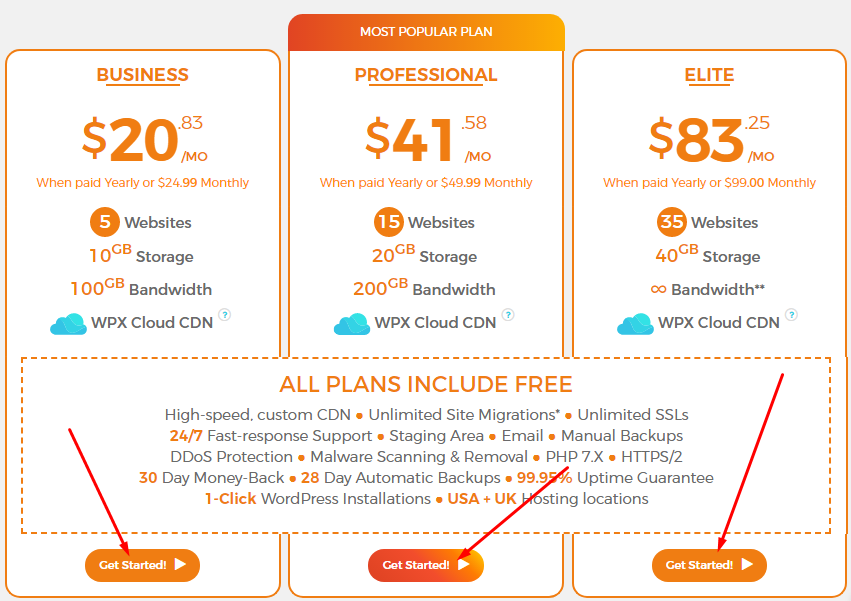 Click "Get Started" to continue
In the signup process, you will be presented with a discount field at the bottom of the screen.
Enter relevant code (See above) in the field and click "Apply". The discount will be automatically applied to the total amount: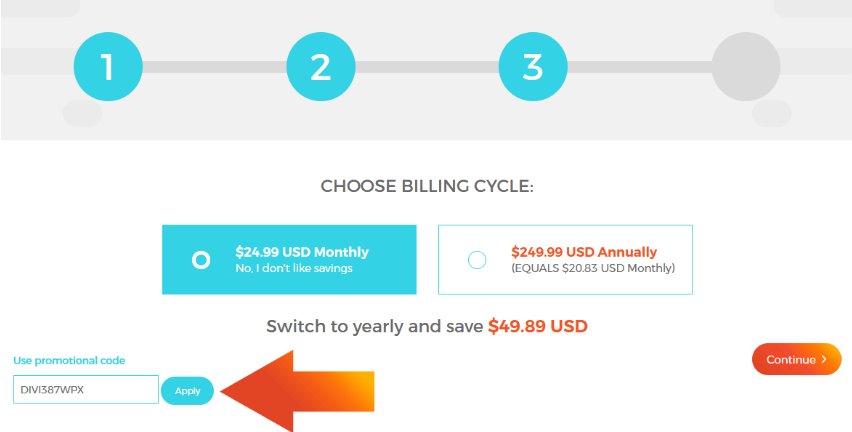 Why WPX Hosting ?
Note that I'm not just moved by the huge discount offered by this hosting company. This blog has been on it for the past three years, after the bitter experience I had with hostgator.
Here are just some few reasons to host your WordPress blog with WPX Hosting:
They have the World's Fastest WP CDN. That means you don't have to pay additional bills to run your blog on the cloud.
Their support service (Which is one of the strongest factors) is electric. Typically get your tickets answered within minutes and the Live support staffs respond within seconds. You don't have to wait for 19 minutes like many others.
Get your WordPress issues fixed quickly so you focus on content.
Very simple to use control panel
Free daily backups available for 2 months so you don't have to worry about loosing your content