Although expired domains pave the way to churn out a decent revenue by exercising additional measures, newbies often commit mistakes when it's a new industry to tap it.
Levering an expired domain isn't merely about purchasing it at a handsome amount to gain from its resale value. There's a lot that these domains can assist you in, be it expanding your existing business by traffic redirect routines, creating a high DA website, or even profiting from the revamped site.
This guide lists several underlying mistakes that might doom your aspirations; however, you can safeguard yourself by being proactive about the same.
Recommended: 10 Tips to help you choose the right domain name
1 – Domains with copyright or trademark violations
The foremost thing is to steer away from domains that entail any legal hunchbacks. Copyright violations due to such domains might make you pay a substantial amount if you've not assessed this front beforehand.
While some shady domains are evident to figure out, you'd need to take help from some authorized websites when it comes to spotting these.
Avoid proceeding with the business if the domain name seems too obvious to contain a copyright violation. Companies and individuals often end up bearing hefty losses in the form of penalties, which is why it's imperative to be assured on this front.
It's advisable to settle with an expired domain that comes with a relatively lesser ROI instead of being lured by the one that gets you into legal trouble.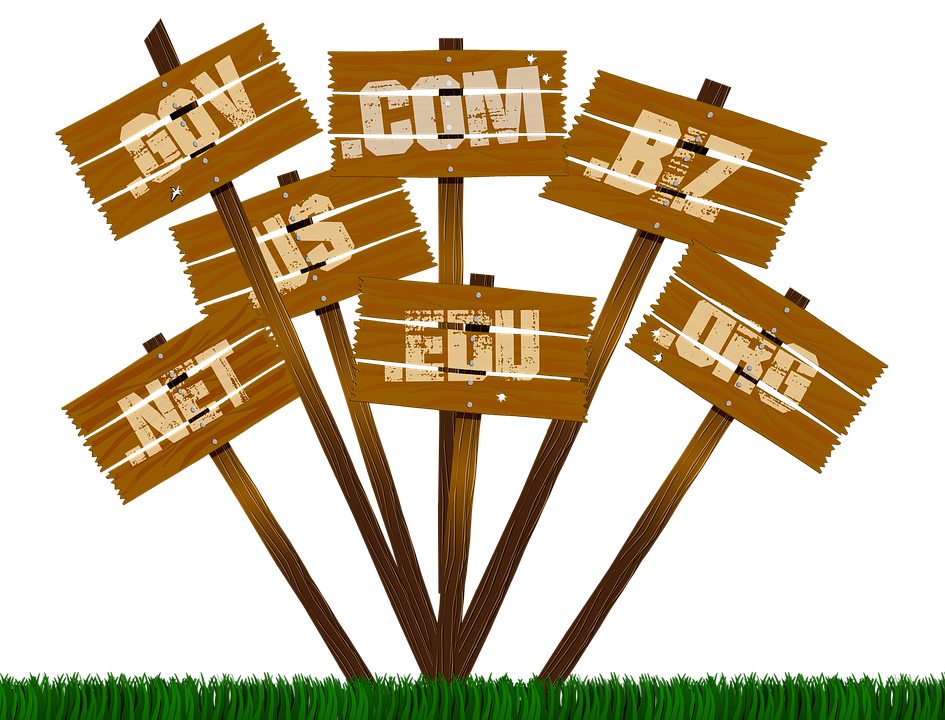 2 – Previously used to run frauds
As you'd not want your genuine and hard-earned business name to sit next to a "scam" tag, it's inevitable to evaluate whether your shortlisted domain has ever been utilized unethically. Scammers don't hesitate to acquire and dump domain names just like this, which is why you should remain cautious before taking the plunge.
For this, a straightforward rundown is to get along with a simple Google search using the domain name, including with words like scam, fraud, etc. Now, carefully examine each search result to narrow down to the reports against that particular expired domain.
If users have previously reported a domain name, it simply states that your business will take a considerable hit by revolving around the same.
Recommended: Free domain name for life 
3 – Having a blackhat SEO profile
Google doesn't hesitate to de-list domain names caught with fraudulent or blackhat SEO techniques. These measures are often carried out by SEO companies that can provide one with a massive backlink network only to earn a short-term profit.
However, if that person gets the purpose served and decides to let the domain name expire, it's the next owner who faces grave issues.
If you own such a domain, a ton of time investment is needed to have every single shady backlink removed before you could proceed with the website.
This is not only excessively time-taking but also negates the entire purpose of investing in an expired domain. Thus, you must figure out whether the backlink profile is up to the mark before sealing the deal.
Recommended: Tips to Assess Backlink Quality That Decides Success Of Link Building
4 – Being unaware of DA/PA
Purchasing an expired domain without checking its DA/PA statistics means you're lending in obvious yet avoidable trouble.
These scores have a direct say in determining how fruitful that domain is going to be for your business. However, be watchful for other impacting aspects as domain authority and page authority aren't the only metrics that decide the value of a specific domain name.
If you're stressed about shortlisting domain names depending on their authority scores or have little idea about which all factors to count in, it's suggested to get along with certified experts in this field.
Several platforms offer handy options to help you realize which domain names might not be as promising as they seem. You can read more details at Spamzilla if you want to keep yourself secured before buying such a domain.
5 – Forgetting Adsense ban check
If you aim to churn out cash from your acquired domain by revamping it into a high authority blog site, it's unskippable to check how favorable Google has been to it. Let's face the truth — getting rid of the Adsense ban is a tough cookie to bite. Instead, it's best to avoid going down that lane where you get restricted from using an Adsense account on this website.
So, if it's your first time trying hands at expired domain handling, your best bet is to sort out the revenue channels. This way, you can actively make the most out of the expired domain business, along with keeping any hassles aside.