11:23 PM.
A late Wednesday night.
After a long work/play day I am writing this post.
I love writing. So I write. I also love circling the globe as a pro blogger.
I enjoy my freedom more than I fear doing uncomfortable things to succeed.
Building a thriving online business takes a full commitment to gobbling up opportunities like a Blogging Pac Man.
Take this moment; I could be sleeping now. Or watching Neflix. Or watching a basketball game.
But I write this guest post because I gobble up opportunities quickly and easily. I give no thought to turning down a good opportunity. Writing for Enstine's rocking blog is an excellent opportunity. No brainer.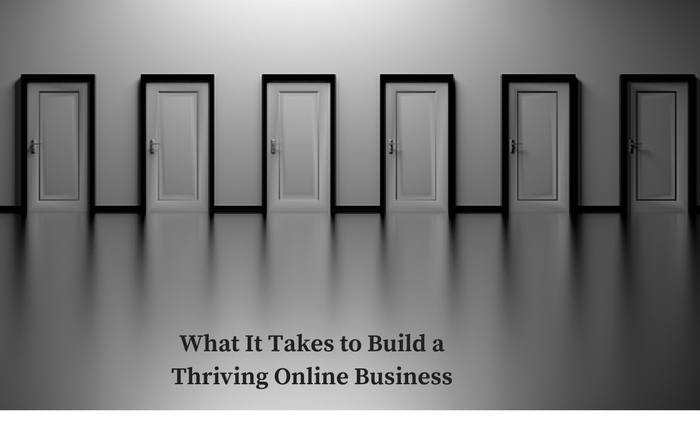 I publish 2 guest posts weekly on this successful blog; 1 Monday, 1 Thursday. I also write 2-5 posts daily between a travel page on my blog, a guest post or 2 and posts to sites like Medium and LinkedIn.
Feasting on opportunities – even if doing so feels uncomfortable – is the one factor that separates successful online entrepreneurs from failing online entrepreneurs.
Sure I enjoy my offline life. I love my travels. I do watch some Netflix here and there. But I seize opportunities and get work done to build a rocking online business.
Opportunity Magnet
Feasting on opportunities makes you magnetic to similar opportunities. After writing and publishing over 400 guest posts on Blogging Tips I have written and published 30 guest posts on this blog. Toss in 400 plus guest posts on the Huffington Post and a slew of guesties on other authority blogs in the blogging tips niche and you have well over 1,000 guest posts.
Seizing opportunities multiplies opportunities in your experience because the guest post you stayed up late to write now, so it can go live tomorrow morning, exposes you to a new audience, or to new readers, or maybe the guest post influences a casual fan to become a rabid brand advocate.
Maybe the guest posting opportunity you seized now helps you pop up on the radar of writers at Forbes. Perhaps the guest post you write and place at an authority blog bumps you up to page 1 of Google.
I have paid virtually zero attention to SEO during most of my online career. Giving little thought to ranking in search engines, the cumulative effect of my steady blitz of guest posts on blogging tips themed blogs helped me land my blog on page 5 of Google for a hyper competitive "blogging" search. It ain't page 1 but it is a testament to the power of persistently gobbling up opportunities for growth, for your online business, and how the opportunities you seize and use now grow into something bigger and bigger now, and down the road.
Podcast
I recall publishing one of my first podcast episodes a fear years ago. Even though my first few podcasts attracted about 10 listens between Sound Cloud and iTunes, one of those listeners bought all of my blogging tips eBooks – that is over 60 eBooks – and also purchased my flagship blogging course, hired me to coach him and became one of my most loyal readers.
I seized the opportunity to publish a podcast even though few folks appeared to listen. Look at all the sweetness that multiplied out of capitalizing on the concept of helping people.
What it Takes
Take advantage of opportunities to help people. Write and publish a blog post. Write and submit a guest post. Start a podcast. Open another helpful income stream. Render useful service. Promote a fellow blogger to make friends, whether on your blog or through social media.
Seize opportunities – even if doing so feels uncomfortable – to leverage your presence while helping people.
Opportunities seized multiply exponentially, in ways that you could never foresee.
This is what it takes to building a thriving, successful online business.
The eBook
If you want to become an online authority despite having little experience buy my eBook:
How to Become an Online Expert with Little or No Experience