Lifetime.Hosting Review -> Get premium Web Hosting & Domain name for life without monthly or yearly renewal fees. Check them out here

The web hosting industry has become so competitive with the Internet growing to every part of the globe.
For anyone to have a personal or business website or blog, you need a domain name and hosting. Generally, both cost money and require a monthly/yearly fee.
Apart from the domain name and mere web space, you will need many more elements around your hosting to ensure your website is always available and business not interrupted. These include things like backup services and tools, email services, security tools, etc
Recommended: Click here to have a free .com domain name for life
All of these come in a 24/7 maintenance package that justifies any recurring payment. Your files are hosted on remote servers (Computer hardware and software) that needs constant update and upgrade.
In addition, these material environment is supervised by well-trained qualified  men and women working round the clock for wages.
No one has ever risen to contest web hosting and domain name renewal fees for obvious reasons.  Once you pay for hosting, you expect to have all you pay for. If you fail to renew, your services are suspended and you won't sue any one.
[page_section template='1′ position='default' padding_bottom='on' padding_top='on']
But Lifetime.Hosting claim they don't charge monthly fees for lifetime web hosting and domain name!

You have everything available in a premium web hosting package for a one time payment.
No recurring fee, no nothing 😉
[/page_section]
Let's take a closer look at some of the things they offer in their lifetime web hosting packages:
First, you will pay once…
No recurring monthly or yearly payment for life.
Yes, for life.
But what do you get in the package?
Lifetime.Hosting Review : What you get!
1- Two Lifetime Domain Registrations with Privacy
When you buy a hosting package from Lifetime.Hosting, you are given 2 free domains for life. However, these are only limited to these name extensions:
co.business,
.co.education,
.co.financial,
.co.network,
.co.technology,
.co.place,
.co.events.
That implies if you want a top level domain name like .com, .net, .org, .info, etc, you will have to pay an additional domain name fee.
2 – Mobile / Responsive Site Builder
You won't have to worry about hiring an expensive webmaster to create your company site. With the new and improved , drag and drop site builder, you will have an easy-to-use tool to create a mobile friendly website. You have an easy tool that allows you to easily create photos galleries, web forms, voting polls, web pages, menus, etc
3 – 5 GB Lifetime Backup Storage
In web hosting, backup facilities are a serious requirement. This is the only way to make sure you get your site back should it be hacked.
However, backup tools are often not free. They come with an additional fee. But Lifetime.Hosting has up to 5 GB storage space per client, for life. If you need additional space, you should face a bill.
4 – 3,000 Royalty-Free Stock Photos
We've been told several times that images speak a 1000 times louder than text. That's why a webpage without eye candy graphics is a source of laziness.
Lifetime.Hosting has worked out a licensing deal with different Stock Photo providers to provide you with 3,000 Royalty-Free high quality images. These are available so you may download, modify and use as you want.
[thrive_headline_focus title="That's not all" orientation="center"]
Here are more web hosting items you get in their packages:
Unlimited Email Accounts (unlimited 500 MB email accounts, forwarders and auto-responders)
cPanel Control Panel
Applications & Tools (Install WordPress, Joomla, osCommerce, etc)
Enterprise RAID Storage
Unlimited 24/7 Support
[thrive_headline_focus title="Lifetime.Hosting also throws in hot bonuses" orientation="left"]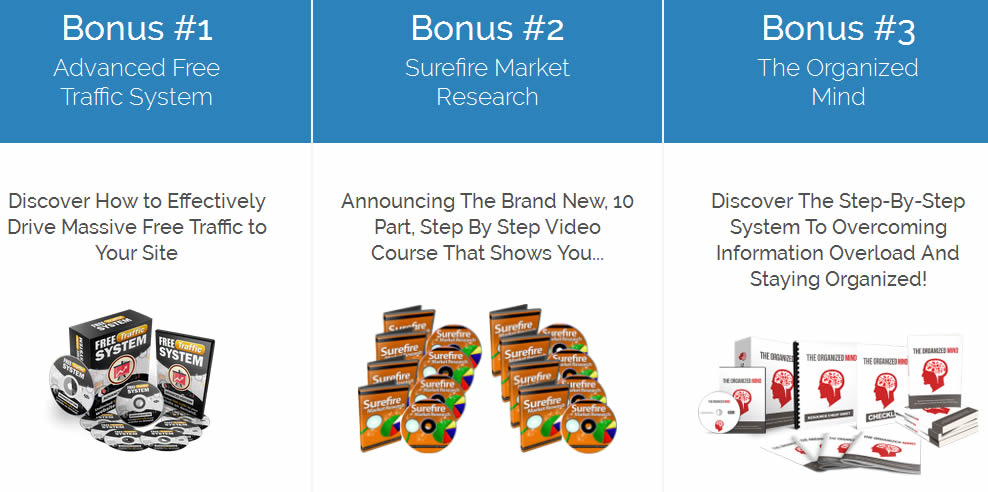 [thrive_headline_focus title="How much?" orientation="left"]
There are two packages as I write this post:
$47 paid once for 4 websites
$87 paid once for 12 websites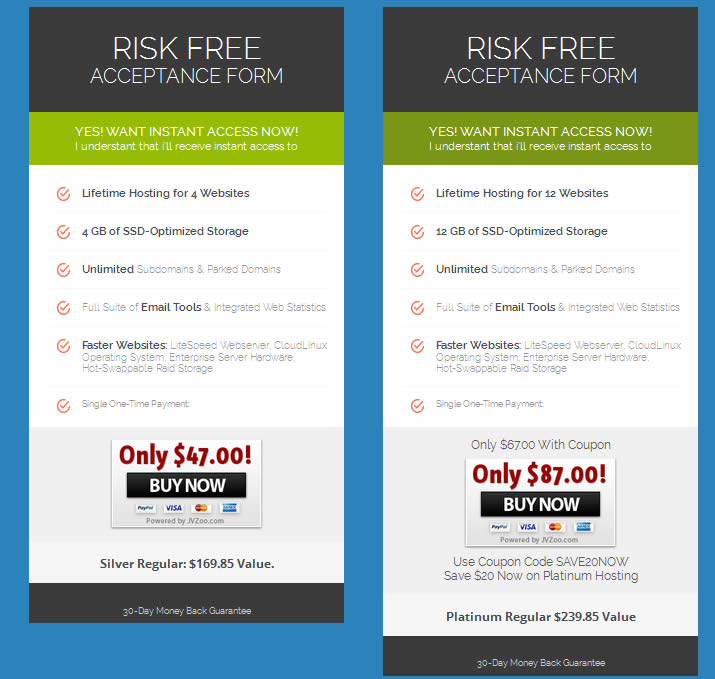 These are promotional prices so you will have to act fast to benefit from them.
NB: If you have just one website, you can buy their Bronze Plan for $19.95 paid once. This has a capacity of 250 MB SSD-Optimized Storage.
[thrive_headline_focus title="What about their refund policy?" orientation="left"]
The refund policy is your protection. If within 30 days you think Lifetime.Hosting isn't good enough, you simply contact the support desk for a complete refund of your money – including the domain name.
Here is what I think…
I want to end this Lifetime.Hosting review by telling you my opinion.
I have a couple of websites online I pay monthly for hosting and yearly for domain name. They run quite well and I don't complain. As a matter of fact, this blog is currently being hosted by WPX Hosting and I pay $24 a month.
However, I'm going to give Lifetime.Hosting a try. I will be hosting one of my next sites with them. From what I see, they should be good for a try.
Let me know what you think…
Drop a comment below and let's talk. If you like this post, share it on social media.
[thrive_link color='blue' link='https://enstinemuki.com/lifetime-hosting' target='_blank' size='medium' align='aligncenter']Visit Lifetime.Hosting[/thrive_link]