Richard Branson's Virgin Blog.
Forbes.
Entrepreneur.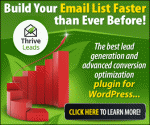 Fox News.
The Huffington Post.
I've appeared on some of the most famous blogs and news sites on earth.
I've also been featured on not quite as high profile but still famous blogs from my niche.
In total, I've landed on 250 plus high profile blogs.
Today I want to help you get featured on big league sites to:
Give your brand bragging rights

Increase your blog traffic

Boost your blogging income

Share your light with the world, to inspire more people
Sure I love the recognition but more than anything, being interviewed on world renowned blogs gives me a platform to inspire more folks with my story.
Which brings us to tip #A1.
Drumroll please!
#A1: Tell Your Story
What other blogging tips blogger explains how being attacked by 2 ladyboy prostitutes in Bangkok helped him become a better blogger?
I have been stalked and accosted by 2 wild man in Kathmandu, I lived between 2 brothels in Istanbul, I cheated death in India and I had 2 death-defying encounters with a spitting cobra and krait in Bali.
I've fought off the insect with the world's most painful sting – the bullet ant – in Costa Rica and lived in a hut where a colony of army ants paraded through on a murderous massacre, butchering scorpions, centipedes and other hard core buggies in their path.
I once watched a veritable trail mix of cashews, peanuts and raisins cascade from the baggage compartment onto a woman's fluffy hair as we hit turbulence 35,000 feet above Fiji (that was my fault, but it's a long story).
Nobody on earth can tell these stories like me.
Not because I'm a talented storyteller.
But because they are my stories!
My stories make me stand out. My stories make bloggers and contributors from top blogs want to interview me.
It doesn't matter what your story is.
What does matter is that you tell it!
Inject your personal experiences into every blog post and relate your stories to your niche.
Inspire top bloggers and world renowned brands to interview you, to share your one of a kind story with the world.
[page_section template='1′ position='default' padding_bottom='on' padding_top='on']
[/page_section]
1: Follow Your Joy
Follow your joy to get featured on top blogs.
Unless you follow your joy, or passion, you'll have a helluva time trying to land these features.
What can you talk about all day long? Blog about it.
My passion for travel and blogging helped me shine so brightly that major blogs and media outlets needed to cover my story.
Blog your joy.
Emit an irresistible energy to Big Dawg Bloggers.
2: Comment on High Profile Blogs Related to Your Niche
Commenting helped me improve my visibility.
To the point where big time bloggers took notice.
A few years ago, world renowned speaker and consultant Chris Brogan tweet endorsed a few of my eBooks.
The light bulb went off in my brain box.
By commenting – properly – on many top blogs I appeared to be all over the place.
I created a buzz.
Top bloggers wanted to learn more about the buzz surrounding the Blogging From Paradise guy.
Comment on top blogs from your niche.
If you're in the make money online niche that means commenting on John Chow's blog and this blog too, as Enstine runs one of the elite MMO blogs on earth.
3: Share Big Dawg Blogger's Content through Social Media
Sharing is caring.
Sharing content from top bloggers extends your IFN – Influential Friend Network – far and wide.
When 10, 50 or 100 bloggers – or more – promote you freely and persistently you betcha that you will pop up on the radar screen of some major league blogging brands.
Get familiar with the:
Retweet button

Facebook Share button

G Plus Share button

StumbleUpon button

Pinterest button

LinkedIn button
Promote top bloggers.
Many will promote you in return, expanding your reach to epic proportions.
4: Gobble Up Interview Opportunities on Lower Profile Blogs
The Universe loves doling out high profile opportunities to someone who loves the spotlight.
I rarely if ever turn down an interview.
Whether a blog attracts 5 or 5 million readers monthly I will set aside 5 to 15 minutes to answer questions.
Neil Patel adopts a similar approach.
This is one secret to appearing to be all over the place.
When industry Big Dawgs see you popping up all over your niche you will land features on top blogs.
5: Remember this Quote
"Friendships can make blogging magic happen."
During my first 6 years online I was interviewed as frequently as Halley's Comet blows through.
In the past 2 years I've been featured on over 250 well read blogs and popular podcasts.
My friends helped make it happen.
Blog with friendships in mind.
Form powerful, strong bonds with power broker bloggers.
Your friends will expand your presence in magical, mystical, miraculous ways.
Make a ton of blogging buddies by helping people.
Your blogging buddies will help you land on high profile, well-read, Big Dawg blogs.
Bonus Tip: What About Pitching?
I have pitched 2 bloggers out of the 250 plus features I've landed on blogs.
Only because I wanted to do something different, in those 2 cases.
Virgin, Forbes, Huffington Post, Fox News and Entrepreneur approached me.
Follow these steps – especially #A1 and #1 – and you will never need to pitch anybody to land on world famous blogs.
Do you follow these tips?
What tips have you followed to get featured on top blogs?
If you want to land features on world famous blogs check out my course: