Business visibility is an important factor that contributes to the growth of a brand or business. Business owners with products and services would like to expand their network to cater for more customers beyond their locality.
One way to achieve this goal is through the use of Google Maps SEO.  Let's say you run a hair salon in Jacksonville, Florida, you can increase your brand visibility with GMB (Google My Business), possibly occupying one of the top 3 spots.
This customer engagement strategy helps list your business at the top page when people in Jacksonville search for "hair salon near me."
The Transition Of Google Maps Ranking
Back then, when people used the Google search engine for location-related queries, Google always displayed 7 results, which implied 7 business listings. However, presently, Google only displays 3, with a "more result" tab to show other businesses.
Apparently, the 3 top businesses get more visibility, including sign-ups, phone calls, and other engagement activities. Online users will place more relevance and credibility on these companies than the rest. With the usage of "near me" queries increasing, there is a need to harness the benefits of Google Maps SEO.
How Businesses Are Being Ranked On Google
One of the things worth knowing about Google Maps SEO is that results are being displayed based on location. So, here is how Google ranks businesses:
Reviews:
Whether you know it or not, reviews (positive or negative) determine how Google ranks your business. Positive reviews increase your ranking. This strategy isn't limited to Google, but also applies to other social media platforms like Facebook Places.
So how do reviews boost your visibility? With more positive reviews come more credibility, which, in turn, generates more conversion. On the other hand, negative reviews destroy your brand's reputation.
Visibility And Credibility
As highlighted in (1), credibility increases your business ranking on Google Maps listing. You can increase your business credibility through mentions and citations on social media platforms and local directories. You can find out more tips on how to achieve that by going to DigitalDominationDojo.com – Local SEO Tips
Why Are Positive Reviews Important?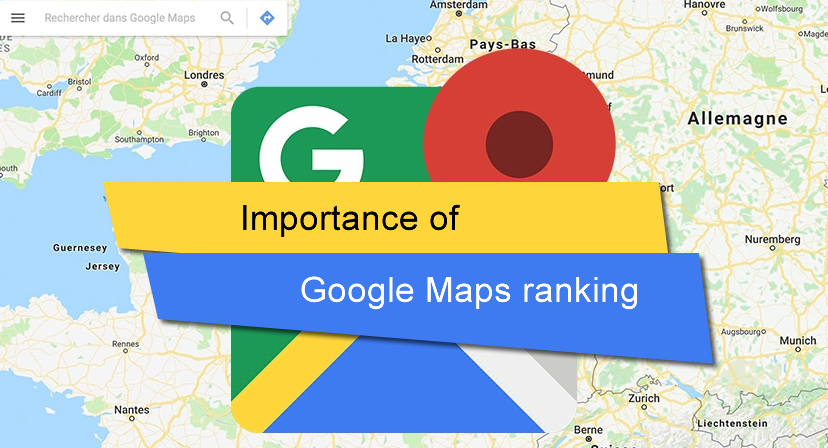 One of the steps an online user and potential customer takes before purchasing an item or patronizing a business is to check out online reviews. No one wants to make the mistake of purchasing an item only to regret the action later.
The reviews on your business will determine the amount of engagement you will get. Here are some tips that will help you improve your business visibility with positive reviews:
You need to know that there are two types of negative reviews:

Those from real customers with problems about your products or services,
Those from fake online users with ulterior motives. By understanding this difference, you will be able to resolve issues in the right direction.

Promote positive reviews through your customers. If possible, create incentives or discounts that customers can take advantage of when they leave positive reviews. However, ensure that your business promotes customer satisfaction.
Whereby you get an authentic negative review, do well to resolve it quickly.
In the case of a fake negative review, report it to Google Maps with sufficient evidence. Legal actions can be taken based on the severity of such an act.
Recommended: How to Handle a Bad Review online!
Google Maps SEO is one way to take your business to the world without paid advertising. Increase your business conversion and customer-base using this strategy.