Bloggers are becoming more and more cooperative these days and this makes the industry even more interesting. I'm really loving the spirit.
I want to share with you something I think as bloggers, will help us generate more sales.
First, it has been established that one of the top ways to make money online is to be an author. Create your own products and set your price, and fortunately, product creation has been so simplified. You don't  need to be an expert in a field to create an product.
From full blown ebooks, short reports, apps, courses, membership site to just anything, you can be the creator of the next big thing if you decide to – well, that may not still be easy for some.
I'm not talking about product creation though but if you are product owner or intend to create one, this is what I think about us (Yes, I'm also a product creator with about 3 products online)
How do we help ourselves sell more?
If you are a selfish blogger, you may not agree with me in this suggestion but don't worry – many others have found the idea so excellent .
One of the ways  to help each other is to be an affiliate of his product. We drive traffic to the sales page, make sales and earn commission. That's beautiful. However, I have another idea that can help friends make more sales while we earn nothing in commission. Hear me out!
Some days back, I got a mail from a friend and reader of my blog. He sent me scratch copy of his sales page and briefed me on his product. I was so excited to see how far he has gone.  I was thinking how can I help this guy make more sales? He's got an interesting piece.
Boommmm! An idea came to me which I think is bright!
I got back to my friend and told him this is what I can do to help you get more sales! Needless to say he was so happy about the idea and instantly approved it. So I said why not extend this to other bloggers? After all, I'm not selfish. Though this little help offered may not help me gain some instant monetary benefits, it helps to promote my brand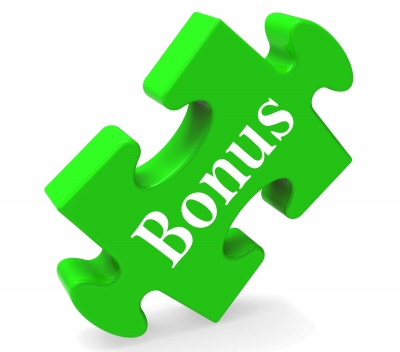 Buyers like bonuses
If you have ever bought anything online, you surely know the power of bonuses. Many buyers get to their final buying decisions because of the huge value in the bonus pack of the product bought.
If you are selling something online without a bonus, you certainly are leaving some sales on picked.
Offer your product as bonus
Yes! That's it. I told my friend ok I'll give you unlimited copies of CashDonator, my WordPress ad plugin to add to your bonus package. That means everyone that buys your product will have a free copy of this plugin.
Isn't that great?
That does not stop me from promoting my friend's product for commissions but I think it adds more bonus value to his promote.
Here is what I stand to gain;
First, I'm helping a friend make sales
I'm doing promotion of my brand
I'm doing promotion of my product too. I'm giving out the single licence of the product with full functionalists. That opens a door to sale the unlimited domain licence
My relationship with my friend becomes stronger.
Bottom line
If you have a product, I propose you give out some copies to a blogger friend to add to his bonus package. It may not be unlimited – maybe for the first 100 copies sold. It still helps.
If you are selling a product or service and you think CashDonator is a good related bonus, contact me and I'll freely give you copies  – but note that you must be a reader of my blog.
Say something
What do you think about this little help? Let me read your comments in the comment section below. Help share this post on social media