As a WordPress blogger, one of the questions I answer often is how to choose the right WordPress hosting company. This is a very crucial question to ask as the choice you make in the beginning can make or break your blogging business in the future.
Moving your blog from one host to another is not a light task. That's the reason why you have to make a solid choice from the very onset to avoid this dilemma in the future. At this critical phase of building our money making blog, there are a couple of factors to lay on the table to help us make a choice.
Recommended: Click here to have a free .com domain name for life
Helpful WordPress Hosting Related Posts:
– > Reminder
We are on part IV on our journey to building a money making blog. In part I we saw how to choose the right topic to blog on. In part II, we looked at how to choose a good domain name while in part III, we saw some truths about WordPress and Blogger, the main giant scripts in blogging. Concluding part III and based on the factors I brought out, the conclusion was to continue this series with WordPress.
Tips to help choose the right WordPress Hosting company
There is a myriad of webhosting companies today and choosing the most appropriate for your online presence and business definitely is not with a single click of the mouse. There are a couple of things you must do to avoid making the wrong choice. Let's see some of these factors.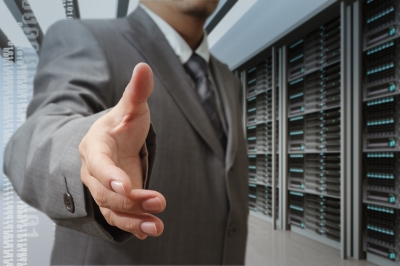 Technical Specifications
The first factor I recommend you pay attention to are the technical specifications of the servers. As a matter of fact, every other thing falls behind this. It's absolutely a waste buying space on the most stable and cheapest server that is not WordPress compatible. Make sure the server meets the following requirements
Have full support for WordPress.
Must offer unlimited or large bandwidth.
Must have unlimited or considerable disk space
Must be scalable – possiblity of upgrading without down time.
Up-time must be 99.9% or more.
Must be SEO friendly. Server response time below 0.50s
Offer third party tools (e.g. CDN,cloud backup) integration facilities and compatibility.
High Processor capacity.
High Memory capacity.
Must have automatic backup facilities.
Etc
Customer Service
Customer service is an important factor that must appear on top of the list. A poor support service is foundation for damage. In webhosting, support service must be reached as fast as possible. Taking 24 hours to respond to customer queries is termed slow. A web hosting company must have support tools like toll free numbers and live support. This way, you are sure for an instant reaction when there is a breakdown.
Support staff qualification is another point. While you may not know this by visiting their websites, you can get this information by doing research. If the web hosting company has unqualified staff, you'll certainly find out.
Reviews and testimonials
People do express themselves online about the quality of service they get from one or two web hosts. Just Google the company name plus reviews (1and1 reviews for instance) you'll get a page full of materials to help in your decision. The more the bad reviews and complaints, the more careful you should be.
The price tag
While I don't encourage price to be on top of the list, it's a factor not to be neglected. Cheap is not always cheap. You may end up paying more in terms of what you get for cheap price. Top quality products have a minimum price and anything below that is pointer to poor quality.
Why I have chosen WPX Hosting
WPX Hosting is definitely one of the premium web hosting companies today.  I have had a green graded experience with them since 2015. So far, there have been no major issues.
WPX Hosting is dedicated WordPress Hosting (with a excellent free transfer service) and easily integrates with  cloud backup, CDN third party services. Given its automatic daily backup of your complete blog, there is hope for a basic level of security.
One distinction is their always-present and qualified support service. While there are often no issues with my packages, the little I have often get resolved by the first support staff who shows up. That's some what proof of qualification.
I recommend WPX Hosting.
I initially was hosting with Hostgator. They have made a name in the Web Hosting industry and there is no doubt about it.
But I just had to leave for a couple of bad reasons.
I wrote a post on this blog where WPX Hosting was tagged as the fastest WordPress hosting service. In that post, I hinted on why I left Hostgator
Signing Off
In Part V, I'll be guiding you through installing your money making WordPress blog from your cPanel with few clicks. If you go with WPX Hosting, this process will be different. The excellent team there can help you set up your blog easily.
I'll see you in the next chapter. Do leave your thoughts below