We need backlinks to rank and drive targeted traffic.
At the same time, this is the toughest side of SEO.
Why?
Because the search giant (Google) relies on this to know how much other website owners appreciate your content and no one is willing to dish out those links just like that.
If site owners link out to your site, they are telling Google hey… thumbs up to this guy. He's done a great job. Give him a boost.
I know you are thinking about dofollow and nofollow. These both are important and Google considers them. I mentioned this in this post I recommend you read
Backlinks are not the only ranking factors though. There are hundreds of them grouped in technical and content categories.
Recommended: Should You Buy Backlinks In 2020? (A must-read if you really care)
A quick look at other SEO ranking factors
SEO is changing at the speed of light.
We've done keyword optimization relying on keyword density.
Keyword Optimization is simply placing your keywords strategically on your article in:
Article title
Article description
Article URL
Introduction
Headings
Body
Conclusion
Image tags
Keyword density is basically your main keyword count on the total number of words in the article, expressed as a percentage.
(8/1247) x 100 = 0.64%
Here is an article of 1247 words with the main keyword occurrence of 8. This means the keyword appears or is used 8 times in the article. This gives a density of 0.64%
I don't think you should be wasting your time on keyword density. See more about this on my friend's blog here.
What I recommend is Semantic SEO, which is more of reader's intent, based on topical optimization. I wrote about it in this article.
Other ranking factors are time on site, pogo sticking, load speed, mobile friendliness, internal linking, etc.
NB: If you want your blog's load speed taken to lightening speed, move to WPX Hosting.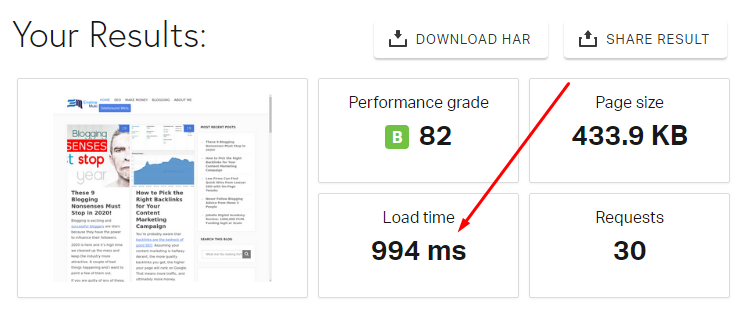 What does it mean to buy backlinks?
Google in this document describes the process as "exchanging money for links, or posts that contain links; exchanging goods or services for links; or sending someone a "free" product in exchange for them writing about it and including a link"
While the search lord frowns at this, it is still being highly practiced by most SEOs and content marketers who won't admit doing it. But the question is how do they stay off the radar?
Now, to buy backlinks is a completely a violation of Google's Webmaster Guidelines and will lead to serious sanctions if you're caught.
For this reason, I'm not in anyway promoting nor endorsing paid link activities. If you choose to do it, it's fully your decision. Stand the risk alone.
Recommended:  10 Link Building Strategies You Should Avoid In 2020
How to buy backlinks under the radar?
Seriously I'm yet to meet a marketer who will admit to practicing link buying and selling. Many resort to it because it's easy and quick. And it's easy for man to ignore some warning signs until the worst happens. On the other hand, organic link building takes a lot more time and effort.
Here are four ways to buy links and mock Google:
1 – Paid guest posting:
Paid Guest posting is a link building exercise for many who do it. Take note I'm talking about paid posts on other websites.
Many top bloggers actually do not go out to contribute on other blogs. They hire SEOs, freelance writers and content marketers to carefully slip their links on posts they submit to different sites.
This is some sort of a camouflaged link buying. They get an editorial link from a guest post whose author pretends to link out from personal initiative.
2 – Undisclosed sponsored post
This is happening a lot of times. You simply sponsor an article on someone's blog on condition that the blog owner doesn't do these two things:
Mention someone on the article it's sponsored post
Mark your links as nofollow.
And because the pay cut is often attractive and quick, many bloggers are going to ignore the risk and fool their readers.
But sponsored content are not a bad thing. However Google requires a disclosure statement and the rel="nofollow" or  rel="sponsored" on all external paid links on the post.
4 – Buy from Pinterest and social media high traffic sites
Not all websites rely on Google for traffic. So many marketers out there get a lot of their traffic from Pinterest and other social media platforms.
But buying links from these sites is near wasting money. The reason for buying backlinks is to boost your SEO right?
That's why the higher the DA (Domain Authority) of any domain, the more expensive it is to get a backlink from it. And DA is purely an SEO metrics. Sites with low search traffic have weak DA.
Some of my friends have massive traffic from Pinterest. But looking at their DA and other SEO metrics, you understand the need not to struggle for a link from their domains.
Want to drive massive traffic from Pinterest? Try this course
3 – Time
Whether you like it or not, one of the reasons you buy links and go unpunished is time. Google is smart but not all mighty.  If Google hasn't caught you, someone has. You didn't buy the link from a flying bird. You'll one day jump into Google radar and reap a share of the penalty.
What pros never do
Some content marketing pros surely buy links in silence. But there are link buying method they never use.
– Buying from Fiverr and SEOclerks
I don't know if you've used any of these services before but their craziest thing to do here is is buy backlinks: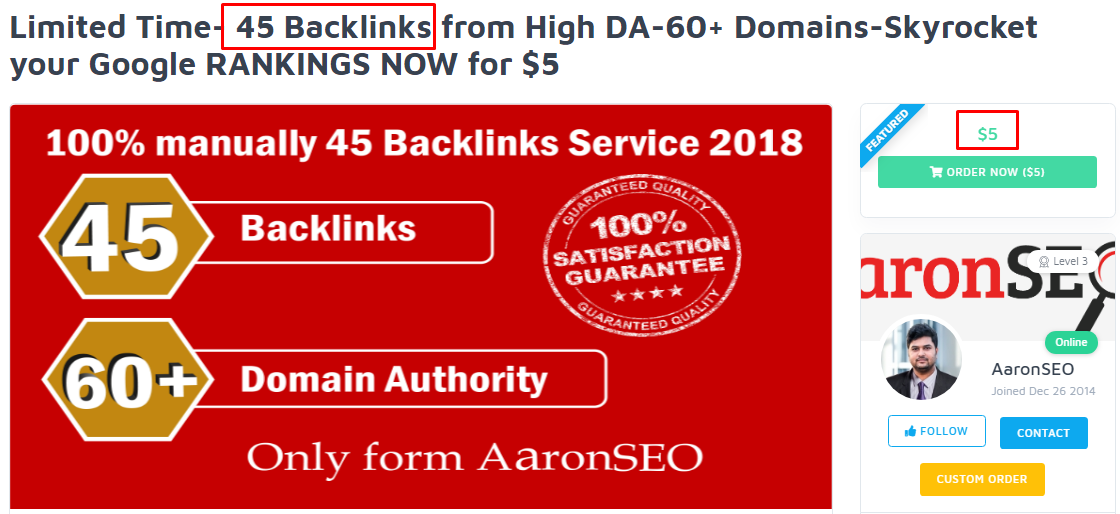 Now, 45 backlinks from DA 60+ domains for $5 is blasphemous. You need to just arrived from space to believe buying this will add positively to your backlink profile.
Several of these micro job boards are out there. There are other great services you can get there for an attractive price. But the SEO services should be carefully picked.
As you build and earn those links
It's not enough to build and earn links. You have to take steps to maintain those links for long term SEO benefits.
Sometimes, it's difficult to keep an eye on your links as your link profile grows. You will certainly need link monitoring tools like backlinkseo and several others to keep track of your links as they are built
Focus more on organic link building
Organic link building is simply allowing your articles to be found and linked to by other website owners.
For this to happening, you need to position yourself to attract links by creating link-worthy posts and connecting with as many like-minded bloggers as possible.
Create articles out of the box. Data-rich and research-based content will attract more links.  Allow top marketers to submit to your blog. By tapping into their knowledge and influence, you extend your community to theirs.
Conclusion
Do you buy backlinks?
Of course I know you are not going to say yes if you do. However, let me know your thoughts in the comment box below