In today's challenging business world, the Internet is definitely becoming unavoidable. One of the beautiful points about working online is how easy it is to create and run websites. But creating and maintaining eCommerce websites seems to be a daunting task for many.
In this post, I want to discuss and help you locate some user-friendly and quickly accessible eCommerce website builders. Though creating online stores has been simplified, finding the most appropriate store app is still a serious issue.
There are a plethora of shop apps online today and you are free to choose and use any according to your needs and budget. Before I help you with some useful tips on how to pick the best, here are 3 builders you may want to begin with.
Top 3 eCommerce Website Builders for 2021
1 – Wix Online Store Builder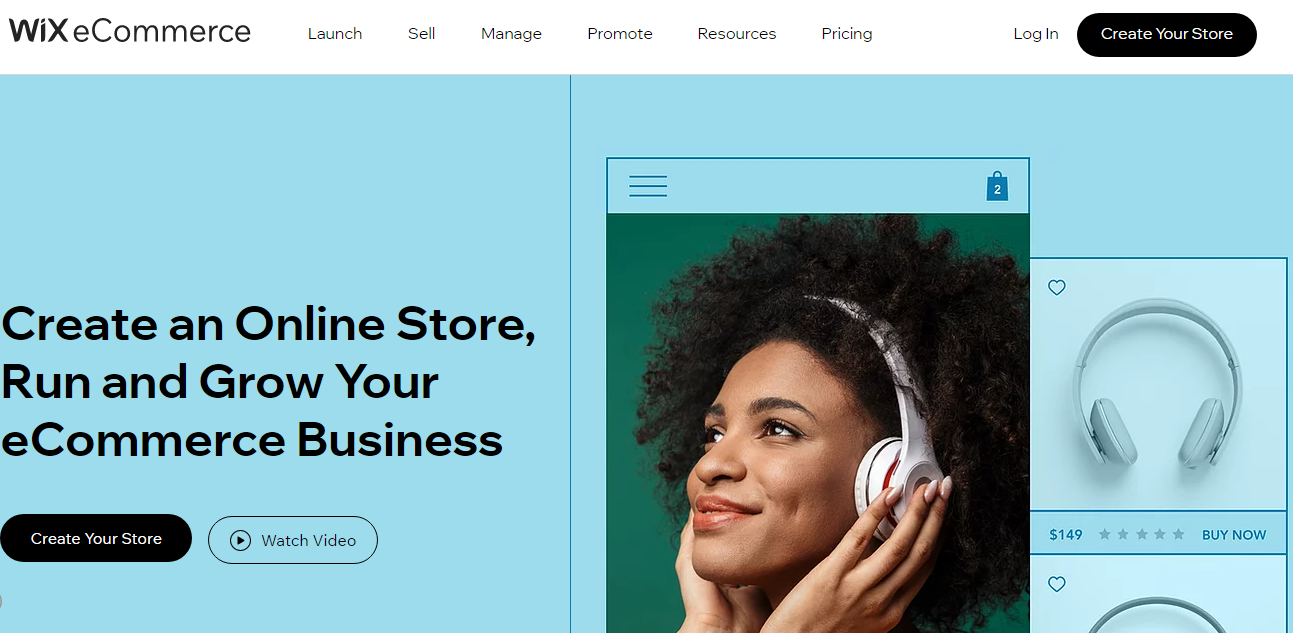 Wix is rapidly growing to become the leader when it comes to creating online stores. The user-friendliness and drag-and-drop shop building interface are some of the attractions of this tool. It also provides SEO friendly facilities, making it possible for shop owners to start driving natural traffic in no time.
Two other attractions of Wix ecommerce website builder are the commission-free sales and web hosting completely handled by the company. You won't have to worry about where to host your shop as this is provided with your package.
2 – Woocommerce for WordPress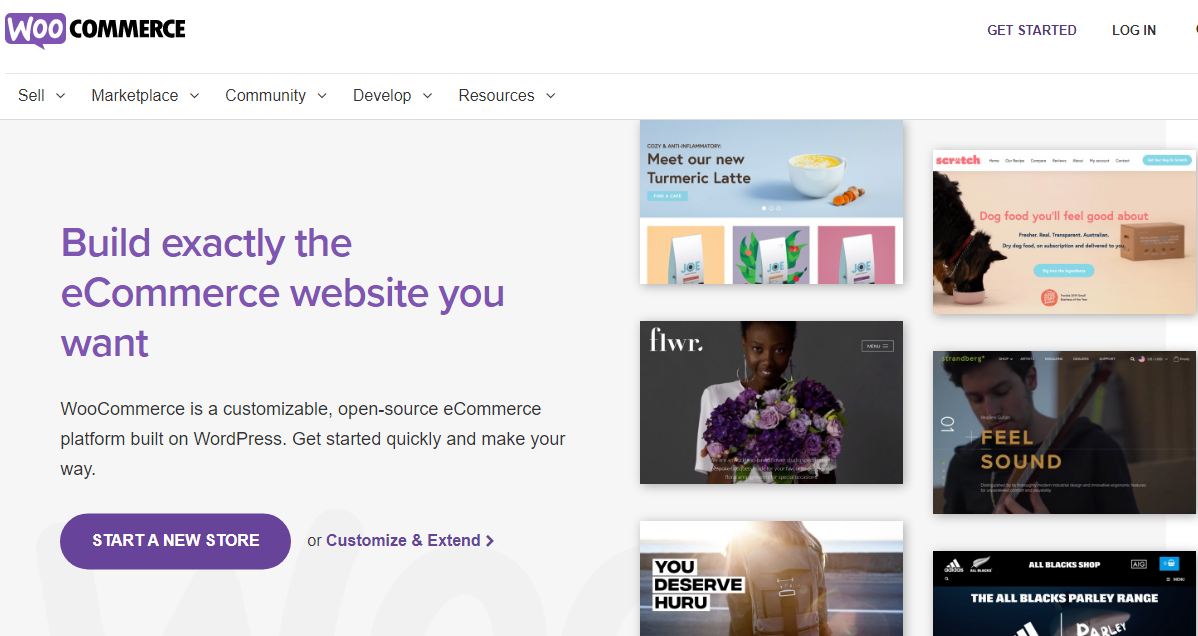 This has been an old game player. Woocommerce is a shop building plugin for WordPress, the most popular Website Content Manage System and it's the quick choice of many beginners. Being a free plugin, some of its extensions may cost some fee. But the free resources it comes with are still enough for many users.
However, this cannot run on its own. You will need a WordPress powered website to be able to set up a Woocommerce shop. This brings up the problem of web hosting and all it involves. This should not frighten you though as WordPress Hosting is no longer a big issue these days.
One area that's a bit complicated with WooCommerce shop builders is the set up. There are lots of options to deal with. While more users find the default options enough to get going, there is still a need to click around and get a few things stepped up.
3 – Shopify shop builder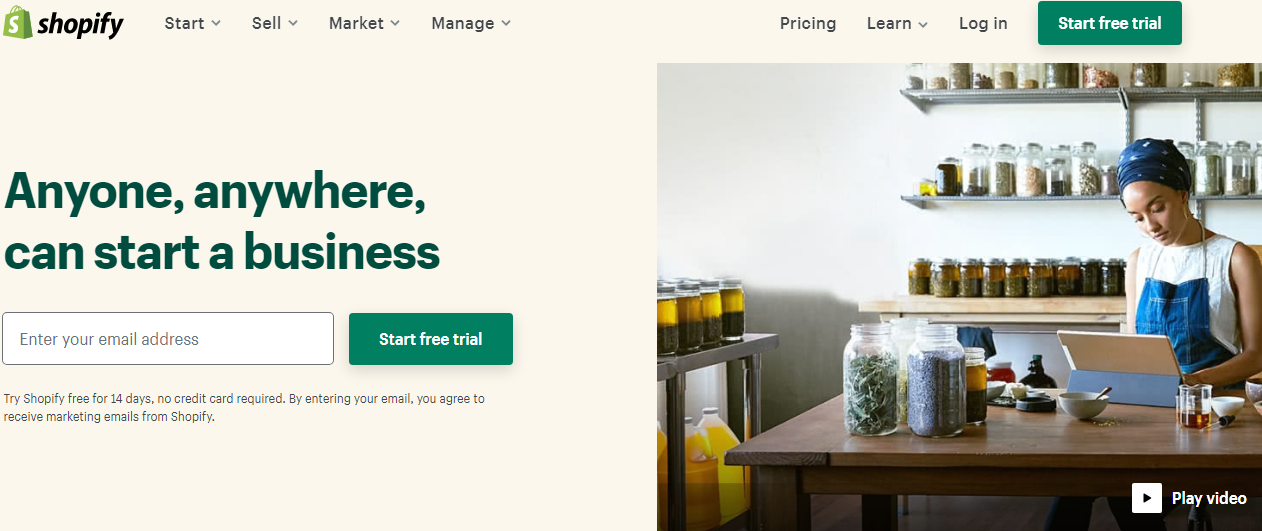 In recent years, Shopify has grown to be one of the most recommended online store builders. Popular opinion holds that this builder provides the best user experience and friendliness. The drag-and-drop site builder is extremely intuitive. Nevertheless, there will always be reasons to turn it down.
While Shopify hosts your shop and provides SEO, Marketing and Advertising tools, uploading and handling product photos seem a bit embarrassing. With no facility to automatically crop and resize photos, you may end up with distorted images unless you go through some offline image editing software.
With a very limited number of free shop templates to choose from and a price tag which is a bit more expensive than other popular alternatives, you may have to think again before going in for this app.
More popular online store builders you may want to check out
Here are some more you may quickly want to checkout for your eCommerce shop:
3DCart
Weebly
Ecwid
BigCommerce
squareup
Squarespace
Volusion
Magento
PrestaShop
X-Cart
AbanteCart
Big Cartel
OpenCart
8 tips to help you select the best eCommerce website builder
If you are just starting out online, it's definitely going to be a difficult task deciding which of the shop builders is your choice given the long list of alternatives.  To help you with this, here are some of the factors to add to your checklist.
1 – Know what you want
This is the most important step at being able to select the best eCommerce builder for your online store. If you do not know what you want, you may find it hard to avoid failing in creating your online shop.
Knowing what you want involves knowing your industry and the products to sell, knowing your market and demographics, etc.
There are some shop builders created for specific markets. You may find difficulties running your shop if you don't choose the right website builder for you.
2 – User friendliness
As a shop owner, you should not have to deal with complicated shop builders. From shop configuration through inventories to order management, your shop builder should give you an interface that's built with accessibility and user-friendliness.
3 – SEO (Search Engine Optimization)
SEO is a crucial part of every online shop. It defines how much natural traffic your shop gets from search engines. The more your shop visitors come from natural sources, the higher your chances are to generate more sales.
As SEO is very important, it is also difficult. A recommended shop builder should give you the facilities to easily create an SEO friendly shop without going into its technical details.
4 – Templates
There are basically three important underlying factors when it comes to your shop templates:
Load speed, a crucial SEO factor
Aesthetics
website ergonomics
A good website builder should give you a large variety of templates in different categories while allowing you to add some unique touches to these templates or give you tools to create your own.
5 – Pricing and fees
Some eCommerce website builders have a fixed monthly rate based on packages and features. Some charge a percentage on sales.
If you are paying monthly fixed charges, that means whether or not your shop generates sales, you will have to be billed. The advantage here is that making many sales won't increase your shop hosting fee. On the other hand, if you are charged per sale, the more you sell, the more you spend as well.
6 – Web Hosting for your shop
One of the things you should consider before deciding on any online shop builder is whether or not the app developers have a hosting service attached to it. If the store builder is a standalone app, this means you'll have to download and move it to a hosting service with specified requirements.
My recommendation is that you pay close attention to your hosting server specifics and the store builder technical requirement to avoid the embarrassment of running into some incompatibilities and malfunctioning.
7 – Payment processing
You should note that your shop visitors will always require different ways to submit payment for products on your shop. While Paypal and Credit Card processing gateways are most common, consider the fact that some shoppers from some areas are not exposed to these facilities. Other Payment methods that should be considered are Bank Transfers, Money Transfer Agencies, Mobile Money Payments, etc. You can install SMS for WooComerce plugins that can help you communicate automatically with your clients during the payment process.
8 – Funds withdrawal
What is the essence of selling online if the income earned cannot be moved to your local bank account. For the most part, your shop will process payments in International currencies like US Dollars, Euros, etc.
Does the shop application allow for easy funds withdrawals to your local bank account? Are there limits on how much can be moved? Pay attention to some of these withdrawal details before making a decision.
Conclusion
The idea of having an eCommerce store is exciting but the truth is, it's not always an easy task to actually own one. While these tips will help you make the best choice, make sure you do further research.