21 August 2012 was the day I started this journey. That was the day the decision to blog was born. It was the day I turned my back to every negative advice & suggestions  and looked ahead to a brighter future.
These have been 2 years of learning and meeting so many awesome bloggers. 2 years of earning and spending. 2 years of reading and writing.
Here is my story!
I have been creating websites for local clients since 2004. Starting off as a PC Technician, I came to love creating websites in Dreamweaver. My first ever site was hosted on Yahoo's disconnected free hosting called Geocities. I'm sure some of you know this.
In order not to take you into some unnecessary details, let me fast-forward to 2011 when I created EasyRetweet.com (It was from EasyRetweet idea that JustRetweet was born).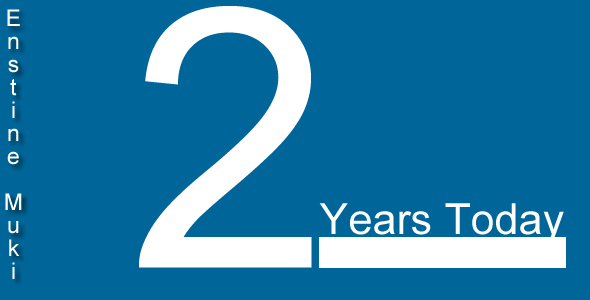 I registered the domain EasyRetweet.com on May 04, 2011 and worked so hard to lunch the site a few months after. Initially, I wanted a tool for social media expansion. It however turned out to be the bloggers' tool for Twitter promotion.
I was overtaken by shock how bloggers loved that tool and wanted features to help push their blogs. I therefore added features for blog promotion and this brought me closer to some awesome bloggers. some of them are;
Brian has been strategic and  I owe him a  lot. I remember publishing an article on BlogEngage even before taking the steps to be a blogger.  Brian proposed partnership between EasyRetweet and BlogEngage. That was the final push that brought me so close to many and many more awesome bloggers.
My first blog was EmFastIncome (Enstine Muki Fast Income) which was sold out in December 2013. I wanted to create a more personal blog.  So I switched to EnstineMuki.com and registered the domain on October 28, 2013 and this first article went live on October 29, 2013.
So as I write this article, EnstineMuki.com is 10 months. Alexa is 21k (No black hat. See this post for details), 158 Posts (excluding this one)  and 6,476 approved Comments.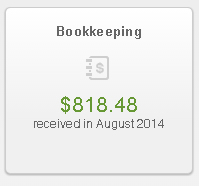 I just looked in my Paypal and found out this blog has generated $818.48 straight to Paypal in this month of August 2014. That does not include affiliate earnings in different affiliate program accounts that will be paid by the end of the month. This is almost all from sponsored posts on this blog.
Generally, there have been a rough total of  $4500 since creation. Well, this does not count Clickbank earnings that pay straight to my Payoneer.
Well, this post is not an income report so let me end here!
The people I have met
Now, this is one tempting paragraph. I wanted to include names of bloggers that have influenced me so strong but I fear I might leave some names out without knowing.
The list is long so long so I just want to give a shout out to everyone that has promoted me in one way or the other – comment, Facebook share, Twitter tweet, Google+ share, linking to my article, etc
This blog will not be where it is today without it's readers. You have all created a wonderful community for me. You made exceptional comments. sometimes I just feel so excited and motivated to push on despite the toughness. I know I have you with me.
You are my pride and my value. Thanks for making this blog and making me who I am.
Product creation
I'm experienced PHP developer but since blogging, I have developed more passion for the blogging activity. I develop less and blog more.
However, I have known that the best way to make money online is be a product owner. So some two weeks ago, I create this free WordPress plugin for traffic and engagement. Be sure to grab it.
How does one make money money with a free plugin? 
Trust me I know my way out. I can make money from anything online and still offer real value. I'm making money with that free plugin. I have my strategy 😉
My next big thing!
One of the things bloggers need is targeted traffic. I'll be having you covered in a few days. I'll soon lunch a new product that's a revolution in blogging. I know you are used to klinkk, kingged, blogEngage, bizsugar, etc.
Wait for something that will completely change your mindset. That will be a new way to pull traffic without social media and Search engine. I'm impatient to announce this innovation. Be sure to signup to my list so you don't miss it.
Join me to celebrate
I know if you were in the same city with me, you will be coming to party with me. Though we are online, we can still celebrate;
Leave me a comment
Tweet this post
Share it on Google+
Share it on Facebook
Mention it in your next article
I will be happy to be celebrated 😉