WordPress spam – WordPress bloggers' nightmare is far from becoming history but Hashcash almost promises zero tolerance.
Hashcash.io is introducing a method that forces the user's browser to solve math. This method is said to secure sites against brute force attacks. It leverages open technology including Asm.js, HTML5 and Web Workers to force your login and comment forms disabled until your browsers has solved the required math. I think this is a new way to keep bot and spammers panting off your blog.
CAPTCHAs are becoming more and more unpopular. It becomes often very annoying to be stopped or slowed down by some illegible mixture of numbers and characters.
I often find myself turned off some pages because of several failed attempts at trying to figure out the correct representation on some twisted image.
NB: Here is a post I wrote on how to secure a new WordPress Blog. Please check it out here!
GASP has made things a bit milder by coming up with a check box. However, both checkbox and CAPTCHAs are still known for some unacceptable tolerance rate.
Today it is possible to buy access to API which solves any kind of CAPTCHA for just $0.70 per 1000 CAPTCHA images solved by a real human being. That makes CAPTCHAs almost ridiculous.
The new "browser math" solution, Hashcash WordPress spam Plugin integrates Hashcash.IO service with login, registration, and comment forms.
WordPress spam zero with Hashcash!
For a better understanding, let's see how this plugin works.
First, the submit button is disabled until the user clicks the lock icon to unlock it. Here is what it looks like;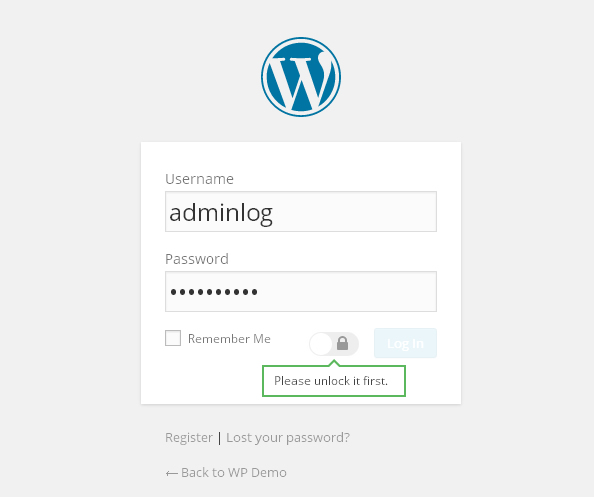 Once you click that unlock button,  a progress bar fills up while the browser is solving the math to unlock the submit button. This updates both visually and via WAI-ARIA to inform blind users via screen reader about the progress.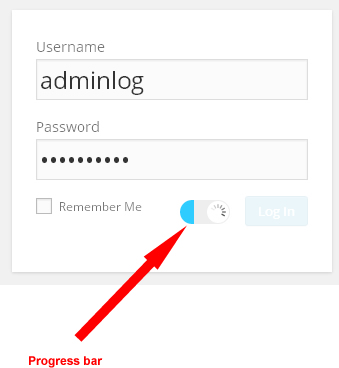 The click on the Locked icon is the key action that tells the form you are not a bot. You are human to submit the form.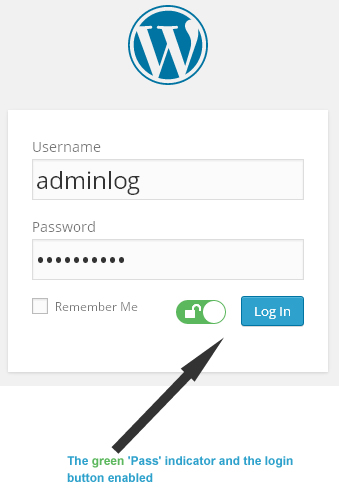 Once the browser is through with the math, the button gets unlocked and the green unlocked indicator is shown.
NB: This also applies to comment and registration forms.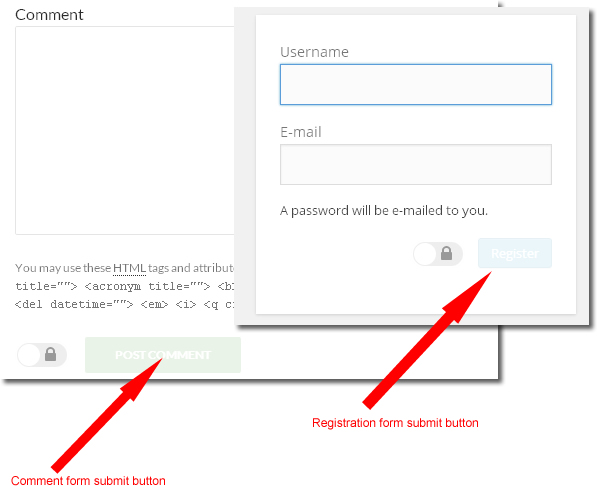 Installing and activating Hashcash WordPress Antispam.
First, you download and install this wordpress spam plugin from your WordPress dashboard.
Go to Hashcash.io and create an account (by invitation only). Grab your public and private keys. These will be required to activate the plugin on the settings page within your blog admin.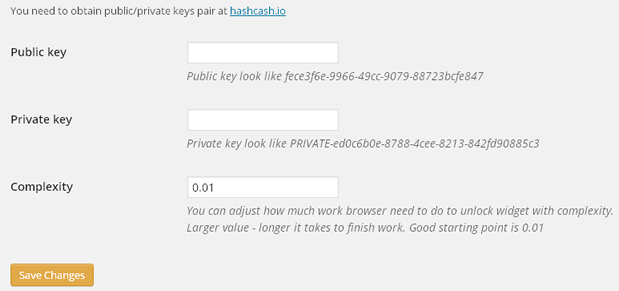 You can adjust how much work browser need to do to unlock widget with complexity. The larger the value, the longer it takes to finish work. Good starting point is 0.01, which is the default value.
Hashcash WordPress Spam Plugin supported browsers!
Google Chrome 7+
Mozilla Firefox 4+
Internet Explorer 10+
Opera 11.6+
Safari 5.1+
Android Browser 4.4+
iOS Safari 5+
Blackberry Browser 10+
Make money with Hashcash!
The Hashcash team has promised users will be able to make money with their plugin in the future. Though I have written them to find out more (not sure for a response though), I still don't have a clue how they will go about it. However, it will be quite interesting to add another money making channel to my blog.
Let's talk …
How are you fighting spam and hackers on your blog? Are you using commentluv Premium with GASP enabled? Are you using any CAPTCHAs? Are they effective?
Share your views with us in the comment bow below. If you like this post, kindly share it on social media. The buttons are just above the post 😉