WordPress Content Management System (CMS) today has made creating of website a breeze. It allows you to create any website – from simple blogs to full-blown e-commerce, complex websites without spending a fortune.
While the WordPress Themes market has tremendously grown, it should be with caution selecting the best wordpress ecommerce theme for your online shop. There are thousands of such, but being able to grab the best is often not a day's job.
In this post, we want to look into MyThemeShop's ecommerce wordpress theme and how it can help us setup an online WordPress shop by simply clicking and filling simple forms.
Recommended: WordPress for Beginners the Ultimate Guide to Help You
What's very attractive with this ecommerce theme by MyThemeShop is its flexibility and scalability. If you want to succeed in your online business, you need a theme that's build with business growth and expansion at the focus.
WordPress Ecommerce Theme – eCommerce Theme by MyThemeShop
Check out details of this theme! Check out Demo here!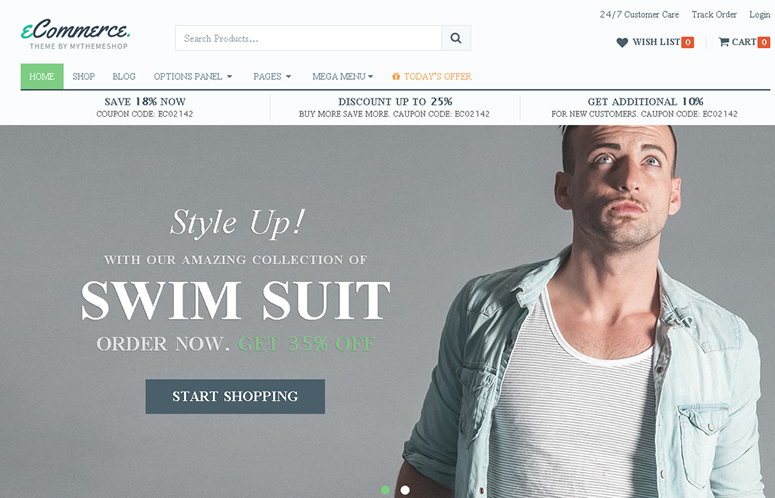 When setting up an online shop, a few essential things should come to mind about the platform or script you want to use. Lets quickly examine some of these points before looking at the eCommerce theme developed by MyThemeShop:
Flexible, user-friendly back-end content management.
It's a pure waste to purchase an ecommerce script that does not offer you the back-end simplicity to quickly figure out and easily set up your shop.
Ease of payment system integration.
You cannot successfully setup your online shop without a convenient way to collect payment from your market. Both you as the shop owner and buyers must be able to quickly and safely handle payment
Recruitment and management of Affiliate marketers.
One of the best ways to grow your ecommerce shop is to recruit affiliates who spend their time and money promoting your business for the commission. The best WordPress ecommerce themes in the market today should be able to fully integrate an affiliate marketing tool that will enable you to recruit, manage and effectively pay your affiliates
Search engine Friendliness and natural traffic
Search engine traffic is generally the best source of traffic that converts. People, with money in their pockets are surely searching to buy your products. If your ecommerce wordpress theme is not SEO friendly, you may be missing a lot on this lucrative traffic channel.
Social media integration.
Social media today is an inevitable business platform. Your wordpress shop theme should allow the easy integration of popular social media platforms. This will enable happy customers share your shop articles with friends on social media. This of course also has an SEO positive impact
e-commerce theme customer service and updates.
Customer service is the backbone of any business. If the shop script you purchase does not have a responsive and high-rated customer service, your business may one day collapse due to lack of required customer support service.
Your business must aim at growth. But the question is, does your ecommerce theme allow you to implement the growth online? You may want to expand on product categories, geo-targeting, etc. If your script does not have room for online growth, you are surely in for the wrong choice.
Frontend user-friendliness and shop beauty.
One of the factors that keep visitor browsing your shop is the beauty and aesthetics of your shop. While a very beautiful shop does not guarantee sales, a poor quality shop can turn your customers away.
You must pay attention to how well your script creates product image thumbnails and how pictures and product features are presented for the ease of accessibility.
If your buyers find it hard to add/remove products from the cart, your wordpress shopping cart may break your business if not properly chosen.
Ease of creating promotions and special offers.
Every business that succeeds has moments of promotions and special offers. This is common during holidays and special events.
Your Wordpress ecommerce theme or any shopping script you use should allow you the flexibility to create special coupons and brandish them on the forefront to attract more sales.
Most Internet users are now on mobile so it will be a huge mistake to invest in an ecommerce wp theme that's not responsive.
Recommended: Here is a list of plugins to allow you create RSS feed WordPress.
eCommerce powered by WooCommerce
Woocommerce is by far the leading eCommerce plugin for WordPress. While this happens to perfectly fit in all WordPress Themes, some themes are specifically designed for it.
You will also need a reliable Woocommerce hosting service provider in order not to mess your business up. I recommend checking out an interesting guide on choosing the best WooCommerce hosting so you don't make any mistakes.
eCommerce Theme by MyThemeShop
Ok, now let's see a bit more about what I think is one of the best WordPress ecommerce themes in the market today.
This theme by MythemeShop will enable you setup any form of online shop – household items, mobile phones, car accessories, software etc.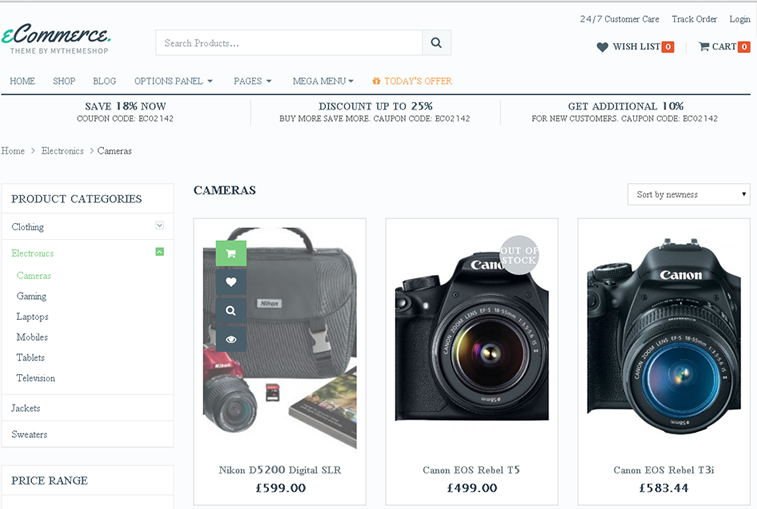 The theme's option panel allows you to practically configure your shop and start running your business without any further assistance.
The developers make it simple for you to initially upload your logo and a favicon to announce your brand to any new visitors to your shop.
The styling option allows you to easily create the design of your shop by simply clicking and choosing colors and background styles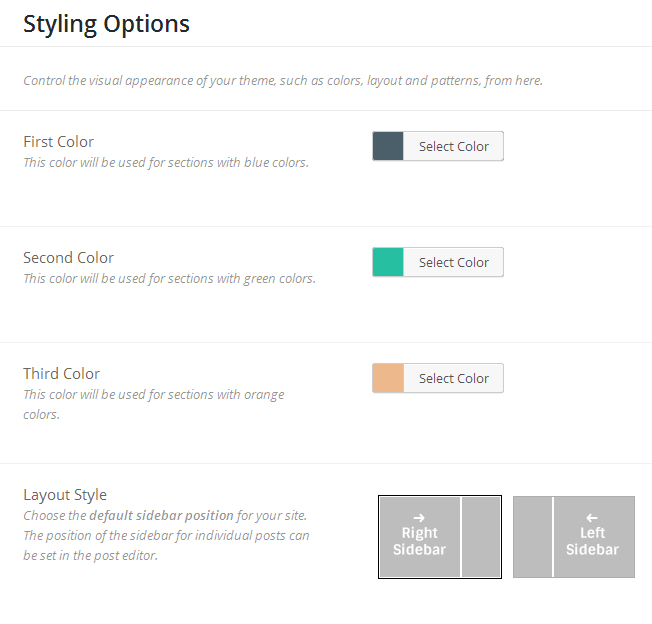 If you simply have a unique background design, you can simply upload. However, the theme comes with a plethora of excellent and professional patterns for your shop background.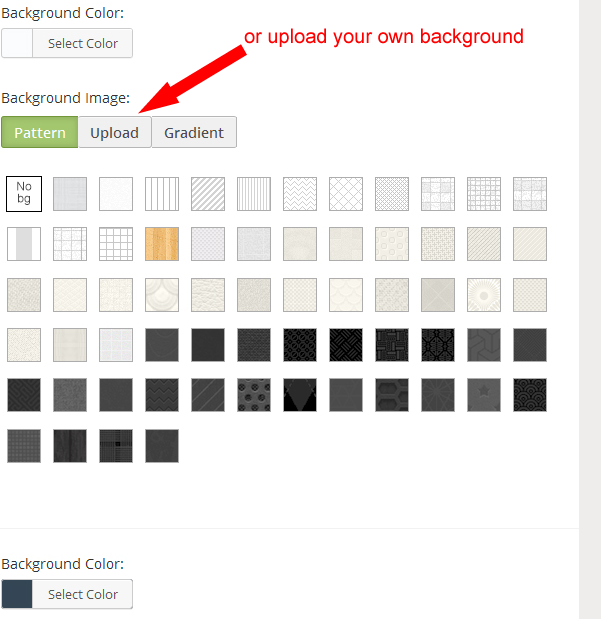 Many other areas of your blog can be easily edited within the styling options page. Some of these areas include the footer section where you can conveniently select the social media buttons and payment methods to display.
These are the different panels that allow you to select content before and on the footer section of your WordPress shop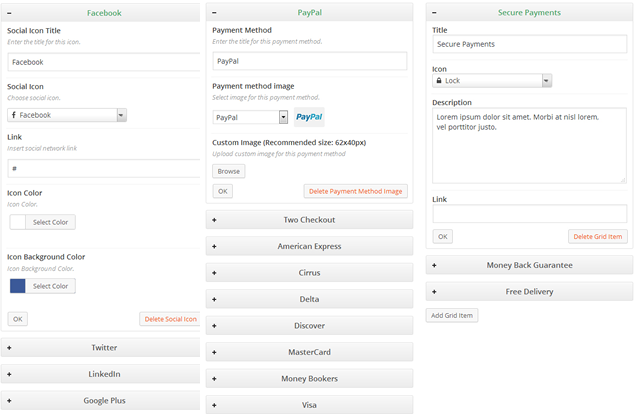 This is what your footer section may look like!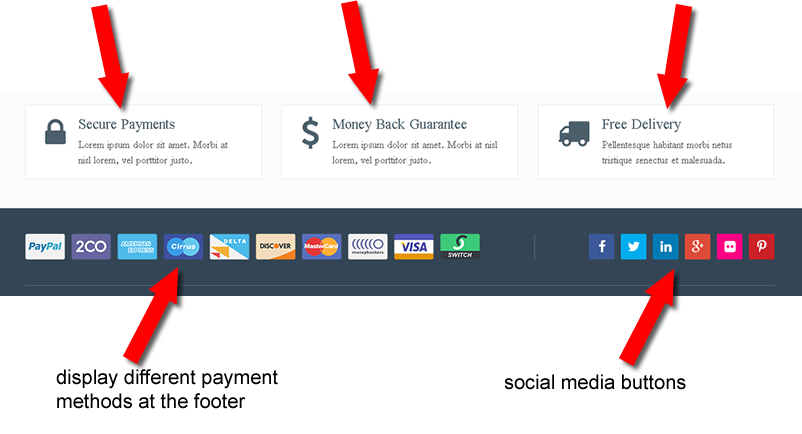 From the styling option panel, you can simply click to select which payment method shows here and which social media icon and link to display. It allows you to edit your Secure Payment, Money Back Guarantee and Free Delivery statements.
Designing your Shop's Home page
It's amazing how MythemeShop's WordPress ecommerce theme allows you the flexibility to control your home page elements.
As shop administrator, you can create enable/disable the slider on Homepage, create multiple sliders with images, catch-phrases, attractive text with links etc, change your layout, edit the welcome message and much more.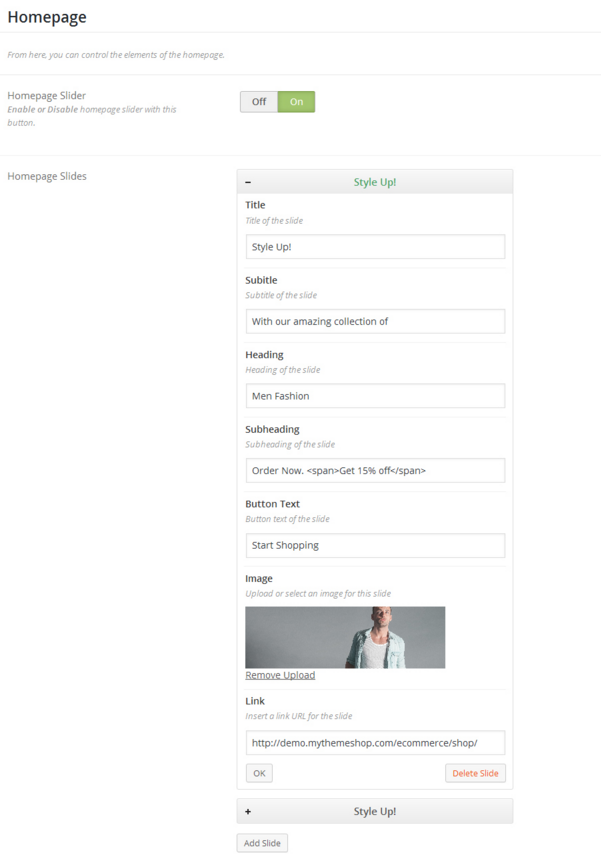 Managing your shop with WooCommerce
MythemeShop's ecommerce wordpress themes has full support for WooCommerce plugin. This allows you to effectively manage your shop and collect payments.
With no special skills required, all you have is to select options and validate. They will instantly reflect on your shop and you are free to go.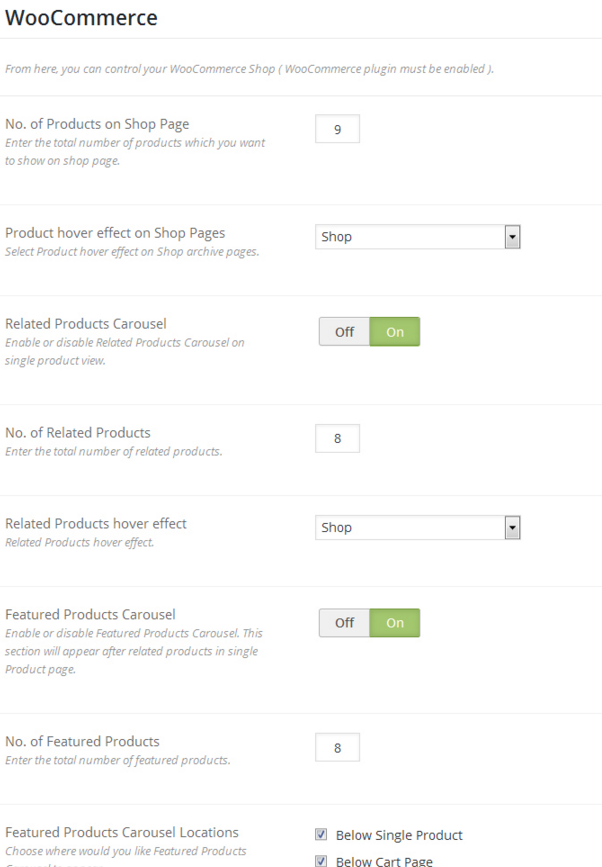 Dealing with social sharing buttons!
Social sharing buttons on your shop allows your visitors and buyers to share your articles on social media. The position where your buttons appear (below, above or floating) really matters.
While This ecommerce shop does not force and stick your buttons to a fix position, it gives you the flexibility to decide where to show the buttons.
All you have to do is go to the social buttons section of the options panel, select the position and different social media networks to display on the tool bar.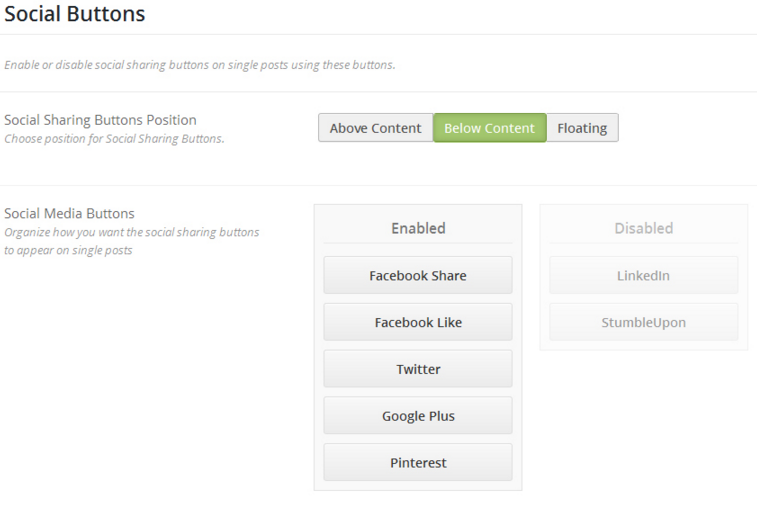 Advertising on your shop
Now, you may want to monetize your shop by advertising other products or simply want to sell space on your shop with BSA. You won't need to install any additional plugin as this theme already has an inbuilt ad management feature.
All you should do i s copy and paste ad code (Adsense, BSA, etc) and select position where you want the ad to appear.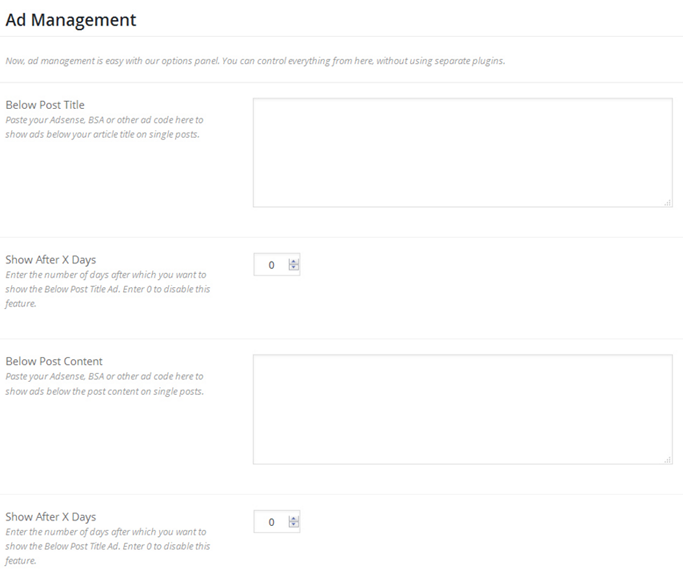 Add more to your shop with ease!
There is much more you can add to your shop to encourage more business. I'm thinking of features like Testimonials and customer reviews.
With MyThemeShop's WP Review Pro plugin, you are able to add an exceptionally powerful feature to your shop that will surely boost sales.
The WP Review Pro plugin adds review feature to your online shop. This helps you gain more visibility on Google with reviews and rich snippets.
Another extension that can boost sales is the WP Testimonials Plugin. People often don't just buy online these days without proof of value in what they want to buy. One of the ways to speak out the worth of your product is to allow those who have used it to testify.
This brings in customer testimonials. However, adding testimonials to your WordPress shop can sometimes be very tricky. To take away the difficult part, MythemeShop has developed this plugin to help you professionally add testimonials to your shop. The results, generally is an increase in trust and a boost in sales.
There is all you need in this WordPress ecommerce theme to smoothly run and grow your online shop. This features page has much more details I might not have brought out here so I recommend you check out that page to make an informed decision.
Let me hear what you think about the wp shop theme!