Wix or WordPress?
A few years ago, this wasn't really a challenging question. Whether it was blogging, business or portfolio, WordPress was the way to go. However, today, the landscape has changed.
A closer look at Wix reveals that the platform now rival WordPress with just as good website building and content management features. In this article, we shall weigh both platforms and help you choose the best option for your needs.
Website building platforms
A website builder is a platform used to create a website from scratch. Currently, there are several website builders or such platforms in the market. Among the most common ones are Wix and WordPress.
Wix website builder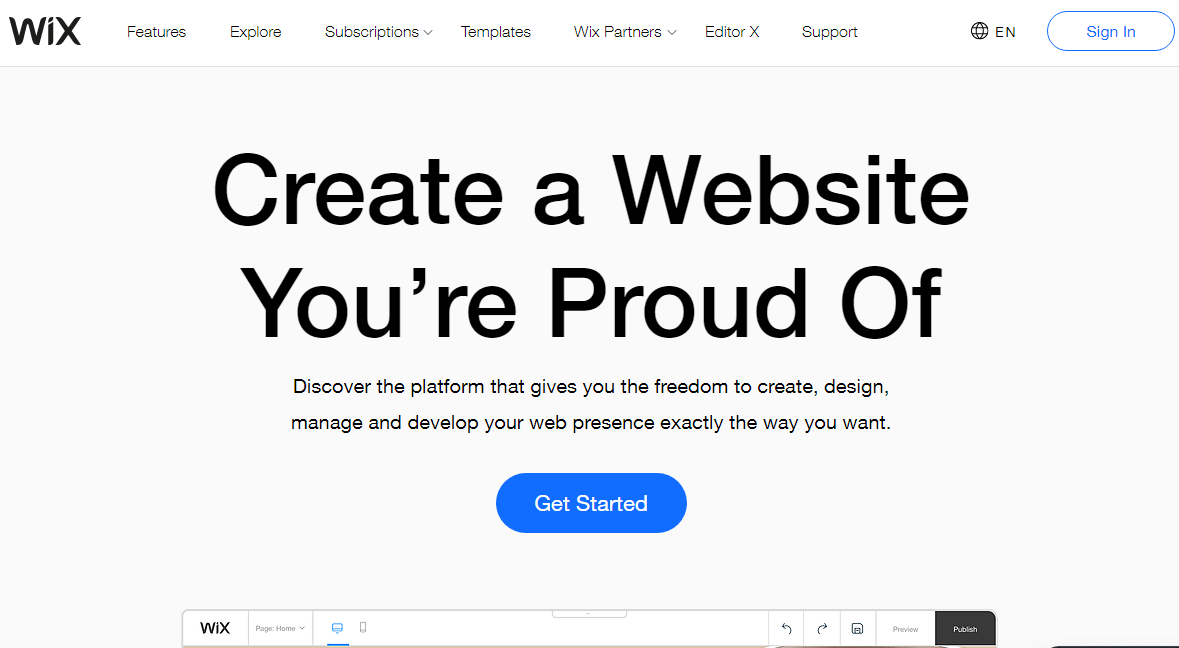 Wix is a cloud-based hosted website platform that was started back in 2006. The platform features several useful tools, including Wix Artificial Design Intelligence.
One key unique feature of Wix is that you don't have to know how to code to use it. It is a big name in this field with over 70 million users around the globe.
WordPress Content editor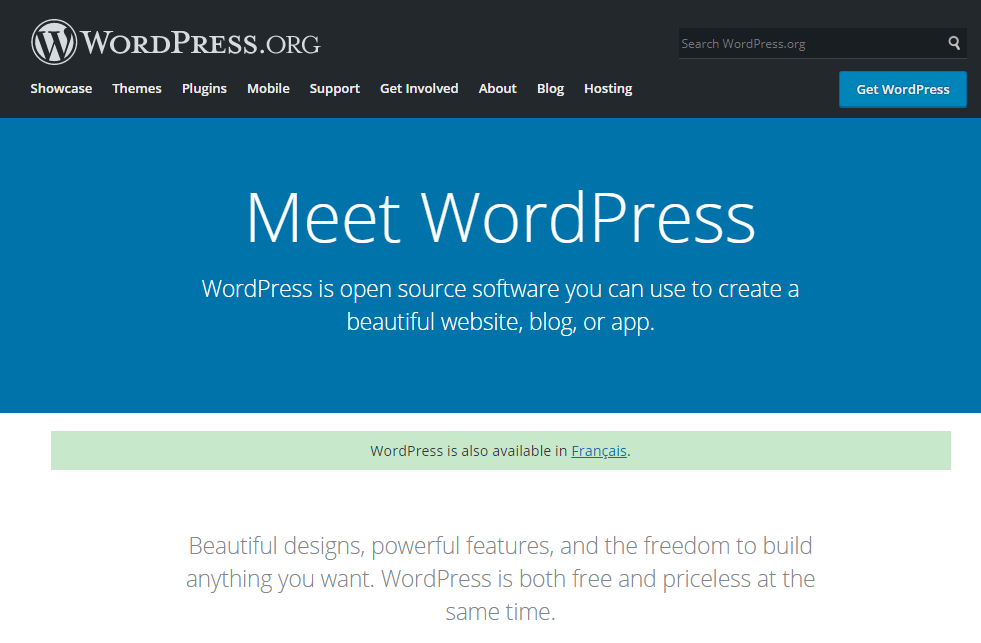 WordPress is a self-hosted full-blown open-source CMS used to build websites. It has been around for longer having been founded in 2003. Owing to the tons of built-in features it comes with, WordPress has grown to become the largest self-hosted blogging tool today.
Recommended: WordPress for Beginners the Ultimate Guide to Help You
The differences
In this article, we will be comparing Wix to the self-hosted version of WordPress – WordPress.org, which is different from WordPress.com.
#1. Set-up & configuration
The most significant difference between Wix and WordPress remains to be that the latter is a standalone tool that you can only use after you have installed it on a web server. For the former, all you need to do is sign up, and you will be set. All activities involving the website you are building are done within Wix.com.
NB:  Here is how to start a WordPress blog on HostGator under 10 minutes
#2. Capability
Another difference between the two lies in their abilities. WordPress is far much powerful than Wix. However, one needs some coding skills to be able to leverage its flexibility. On the other hand, Wix is much simpler as it comes with pre-designed templates, design assistance, and several in-house features.
#3. Design & Interface
Wix is a winner when it comes to ease of use and interface. Almost anyone can build a website using Wix's drag-and-drop editor. It is also less complex than WordPress, which means you don't have to take some time to learn how to use it.
WordPress has a steeper learning curve, but with a few pointers, you can figure out your way.
Design and customization are WordPress's forte. Unlike Wix, WordPress has no limit on customization.
#4. Plug-ins
Who has the best extras remains to be a controversial question. But we'll give Wix the lead since it offers much better security for apps and plug-ins. WordPress does have lots of apps and plug-ins, but the majority aren't designed by professional developers. 
#5. Cost
More often than not, pricing is a deciding factor when weighing two things. The same applies here too. With website builders, it is important to know what costs you will incur at each stage of website building.
For Wix, you will be required to pay for a premium plan should you want a custom domain name. The premium plan also lacks ads. If at any point you want to add a premium extension, you will also need to pay some extra charge.
For WordPress, you will need to purchase a domain and pay for web hosting. You are not limited to premium plans either. Note that the scale and complexity of your site will determine how much you spend.
Recommended: 38 Most Recommended WordPress Hosting Voted by 135 Bloggers
Wix vs WordPress – Pros and Cons
Wix Pros
Easy to use as it designed for non-technical users

Has a dedicated support team

E-commerce is integrated into Wix, so you don't need additional plug-ins

Unlike WordPress, it offers drag-and-drop site-building
Wix Cons
Has a limited range of website features

Offers users little control

Customizing templates can difficult especially simplistic ones
WordPress Pros
Comes with an array of useful website features including themes and plug-ins

WordPress receives frequent updates

Has an excellent blogging module

Offers advanced customization abilities

Free and open-source
WordPress Cons
Requires technical know-how

Lacks a support team but has online guides and a forum as a trade-off

If you intend to create an online store, you an e-commerce plug-in

Has extra costs – domain and hosting fees.

Has an unintuitive dashboard interface
Conclusion
Building your website is much easier today with the help of these platforms. Although each has its own set of pros & cons, both are great for website building.
Your pick here ultimately depends on your needs. If you are not sure which one to go for, WordPress is a much better and ideal choice for eCommerce and blogging.