I have been online for the past couple of years and have had quite some success. As a matter of fact, I started with Wealthy Affiliate University. It worked out for three months.
I quit mainly because I was unable to meet with the tech and financial demands. That was back in 2009. But now is time to completely move my business back to the platform.
Is WAU worth it? How much money can you make with wealthy affiliate?
I will answer shortly. And you'll see why you too should join the Wealthy Affiliate University.

Where am I now?
As a matter of fact, my blog is currently hosted by one of the world's fastest WordPress hosting providers. I will recommended WPX Hosting even at mid night. Since moving my blog to this platform, I have had serious rest.
To begin with, moving my blog to their servers was just like a click. They have offered the best support service I have ever had for the past 10+ years online.
My site speed had a remarkable improvement. It went from a sluggish 9s to a lightening speed of less than 2s.
I'm currently on their business plan, paying about $20/month and that's an incredible option. My blog has seen an exponential growth in the last couple of months. I have other business and so the need to host other sites. Therefore inevitably, I will have upgrade to WPX's Professional pack. This takes my invoices to about $41/month, which is still a huge deal.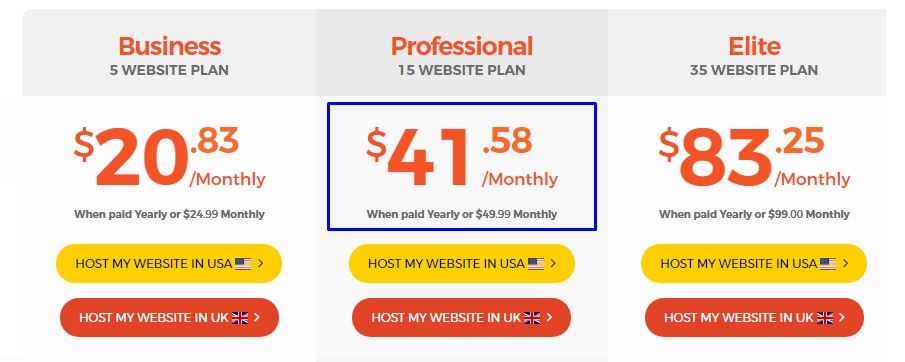 Adding to this, I have daily backup without any effort from my end. And the security of my blog is not something they handle with levity. WPX Hosting is a perfect option for for a fast growing WordPress blogging business.
Is wealthy affiliate university any match?
Is wealthy Affiliate worth it?
There are other things to talk about Wealthy Affiliate below. But for a moment, let's see what they offer in the web hosting package.
First, they have a unique package for $50/month. This is on the same pricing column with WPX's Professional package. But the package content is what completely slaughters the competitors.
If everything I get from Wealthy Affiliate University for this price was just the hosting package, the motivation would would still be strong. Given my blog will be as fast on WA SiteRubix servers and protected as it is on the WPX Hosting systems, other web hosting related elements are super attractive. Let's have a comparative look: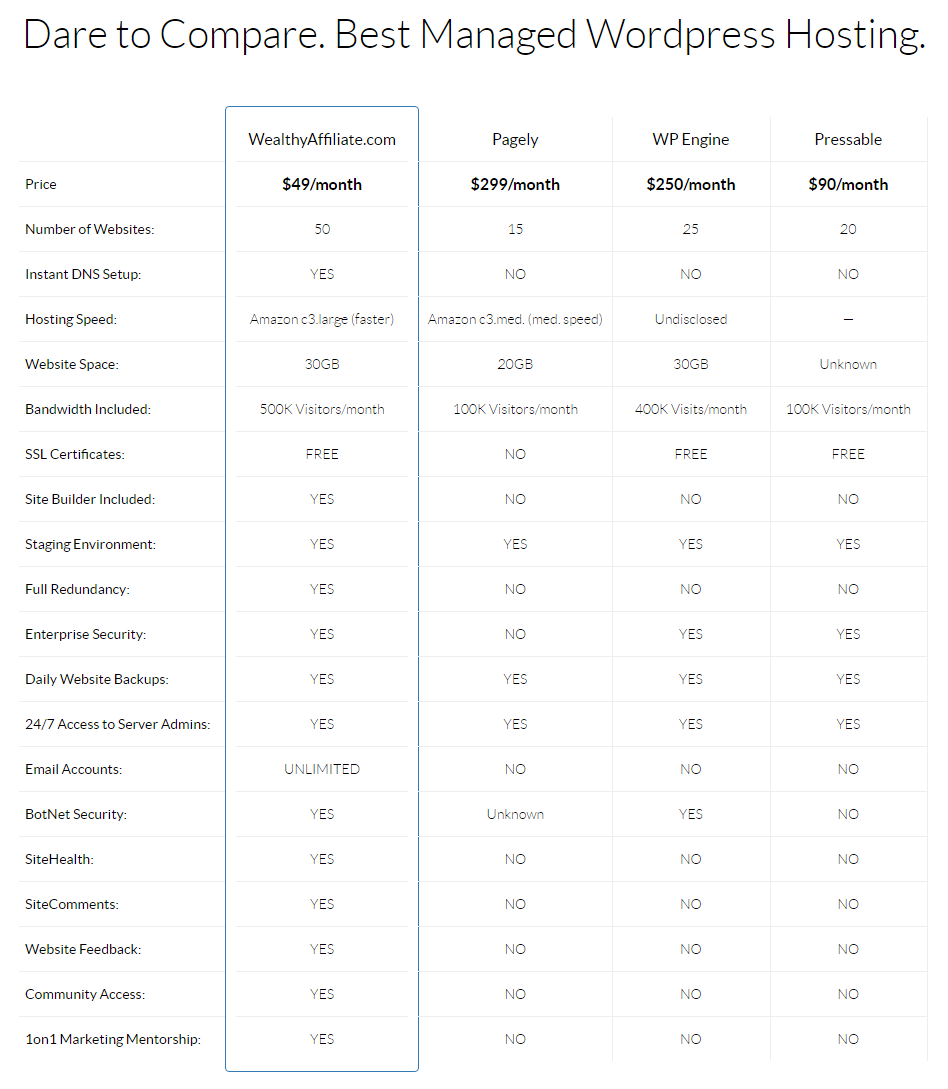 When it comes to Managed WordPress Hosting, there is everything to admire on WealthyAffiliate.com. They have not only put up an attractive Web hosting structure. They have everything to help you succeed in online business.
[thrive_link color='orange' link='https://enstinemuki.com/wa-hosting' target='_blank' size='medium' align='aligncenter']Check out their Web Hosting details here![/thrive_link]
[page_section template='1′ position='default' padding_bottom='on' padding_top='on']
What other things make Wealthy Affiliate a hot piece of cake!
Why join the platform?[/page_section]
Looking at the platform, there are 8 other sections that make it a huge attraction. These include:
1 – The Wealthy Affiliate community
One of the most exciting things with Wealthy Affiliate is the community. This is unlike anywhere else. As a member, you have access to amazing helpful members in different niches.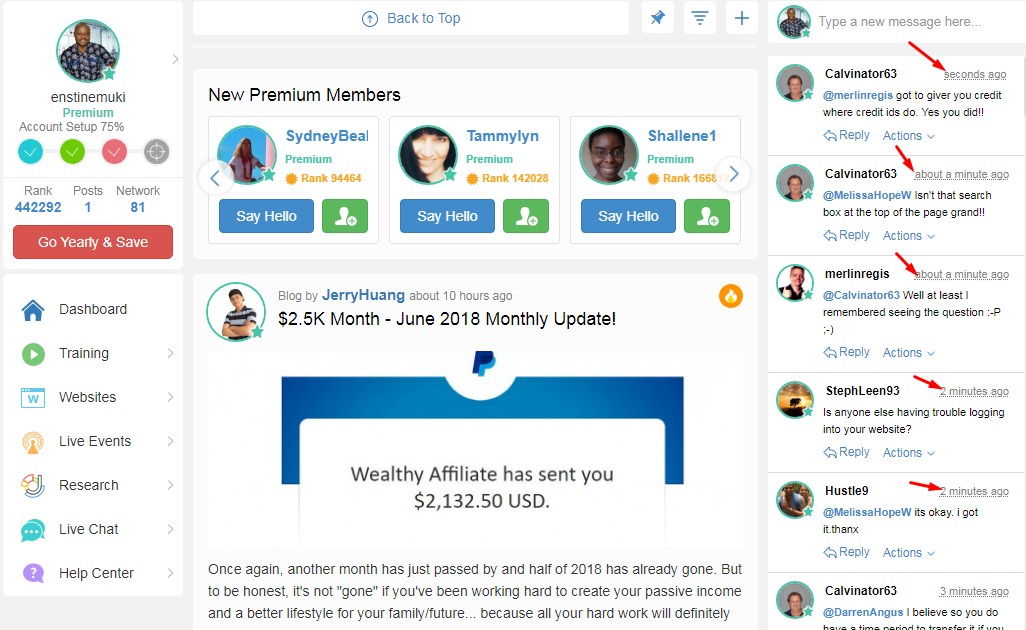 This is by far the largest base of aspiring and successful Internet entrepreneurs in the world. With over 1.2 million active community members, your business is bound to grow.
What makes this community even more exciting is the fact that thousands of members are always online at any moment. So you can always have someone to connect with.
Your success is the result of those that you surround yourself with. Being part of Wealthy Affiliate gives you the ability to network with "ultra successful" marketers on a day in and day out basis
2 – Wealthy Affiliate training resources
Wealthy Affiliate University is not just about Affiliate Marketing. It's a full blown online business success training platform.
If you are just starting off online, or have some level of experience, the courses available are specifically designed to bring your business to amazing height.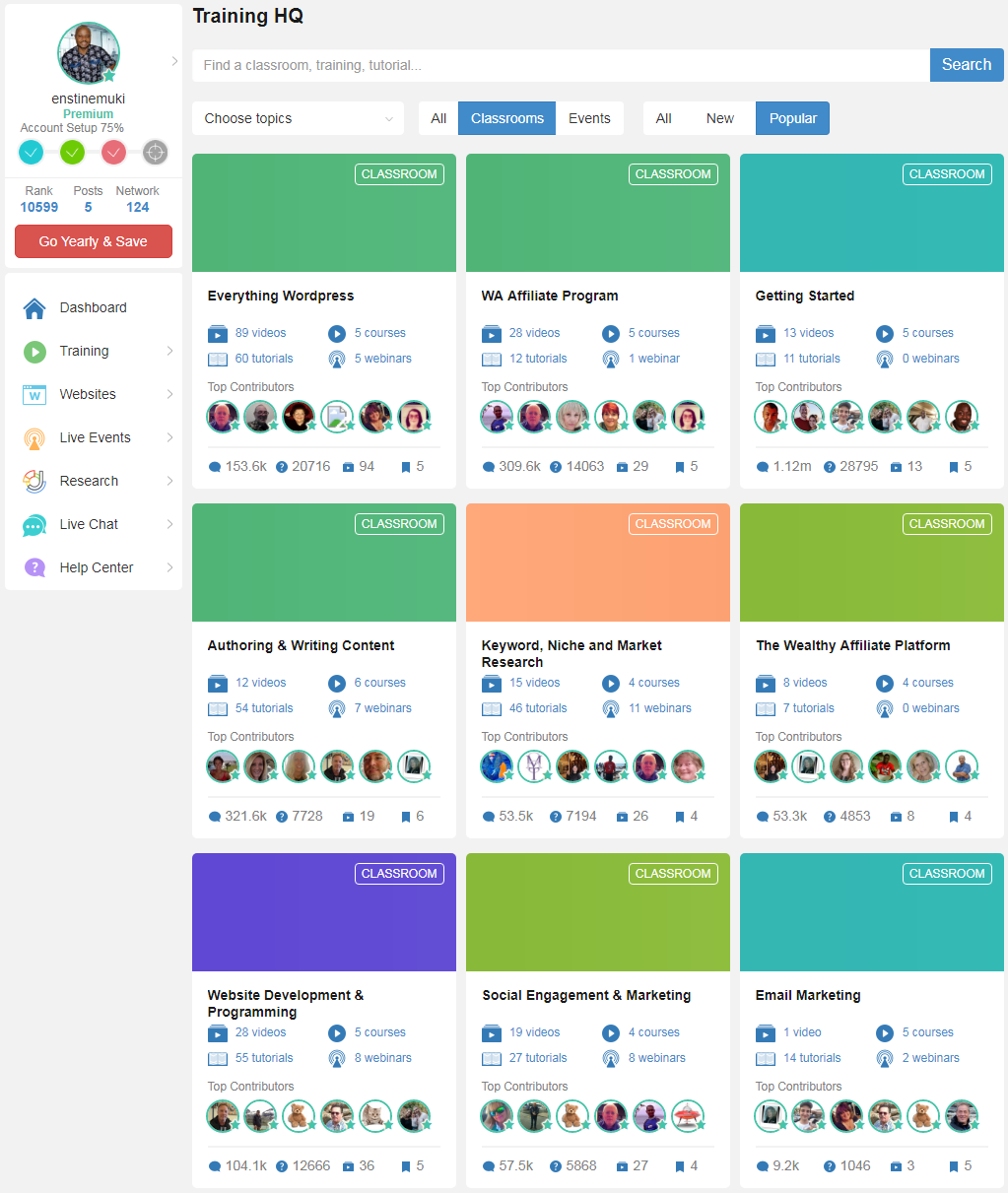 You may want to read more about the training program here.
3 – Wealthy affiliate University Jaaxy SEO tool
SEO is the backbone of free targeted natural traffic. A successful SEO strategy starts with the tools you use and there are hundreds of great tools out there.
As a premium WA member, you are given free access to the highly used Jaaxy SEO tool at the LITE license level.
This allows you to run and analyse keywords within your member zone to improve your SEO and attract more natural traffic.
4 – Wealthy Affiliate University Websites
If you have more than 1 website and you are looking for the best place to host your sites (for your business or clients), you may want to give this platform a consideration.
One of the reasons I'm moving is to be able to host my multiple domains without having to face extra cost.
My premium $49 account allows me to host up to 50 websites. Besides, creating unique designs for my different site is no longer a difficult task.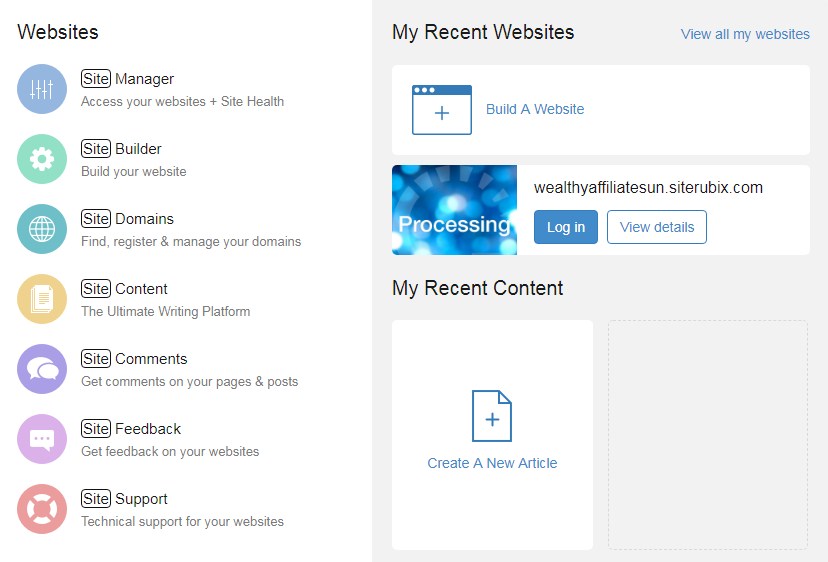 With over 3000 plus professional themes, you will only have the problem of choice to select and install a domain for your website. See more about what they offer in here.
5 – Wealthy Affiliate University Domain WHOIS Privacy and domain security
Wealthy Affiliate University can register and protect your domain at different levels.
All domains purchased through SiteDomains have privacy protection, protecting your personal details from spammers, scammers, solicitors and your competition.
You get all these offerings at no additional cost as a premium member.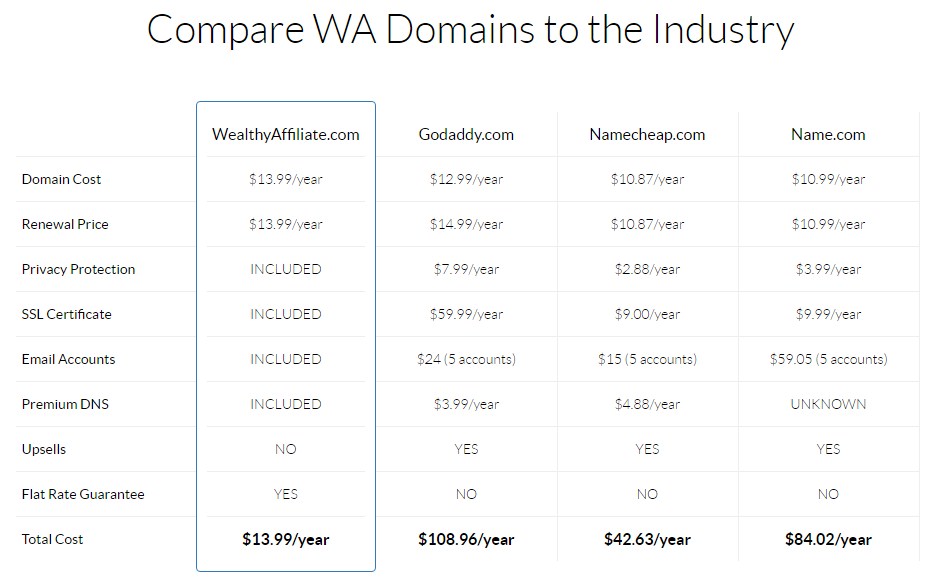 6 – Wealthy Affiliate University Affiliate Program
There are two things that pique my interest when it comes to this Affiliate Marketing Platform:
Excellent conversion rate
Recurring commissions.
The richness of the Wealthy Affiliate University system is such that few online entrepreneur will turn it down. It's one of the top freemium platforms with very  high conversion rate.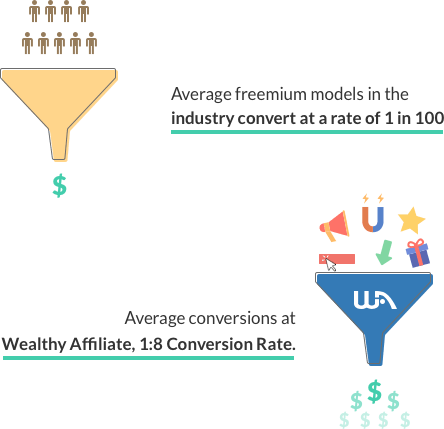 The industry conversion ration is 1:100. But ramarkably, Wealthy Affiliate converts at 1:8. So by the time you have 100 free members, about 10 are going to upgrade to paid. Being a recurring income source, it's one of the best affiliate programs to promote today.
Now, you don't need to be a premium member before you can promote as an affiliate. But if you've been following me for some time now, you know one of my strong points and things I recommend is that you promote programs you use.
Being a premium member, I have enough data and evidence to prove that the platform is worth every cent of your investment.
How much do you earn?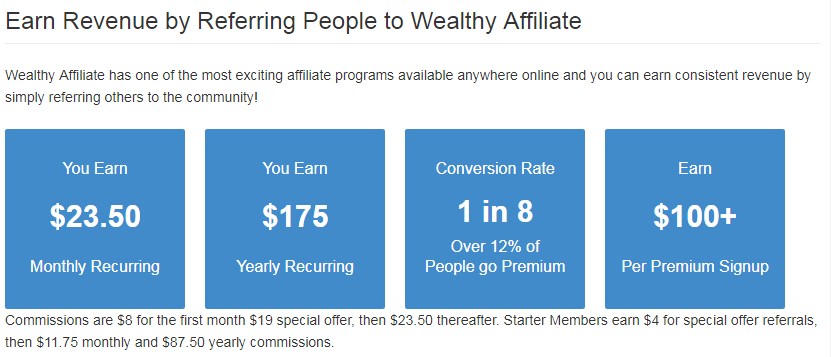 By the time I get 3 solid premium members in my team, I will not worry about paying the bills. So the system will help pay for itself.
That means I will never have to worry about web hosting bills for 50 websites, including my main blog. Do you see that?
7 – The Wealthy Affiliate blogging
The first 5 hours on the platform as premium member, I posted 3 short-form articles on the blog.  I found the blog and the Q&A features to be the most engaging on the platform.
These two engagement features are unbelievable marketing tools. Constantly posting these helpful short articles, helping members out on the blog and Q&A sections will mightily help sell your service.
Here is the level of engagement in just 5 hours of checking out the platform: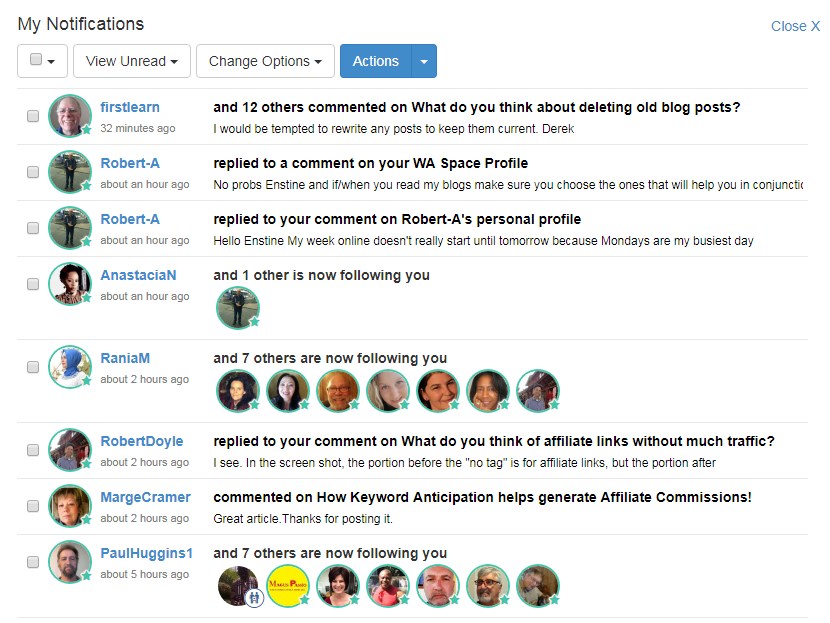 And for members who have been around, here is list of active posts for today. The kind of engagement they get on their blog posts: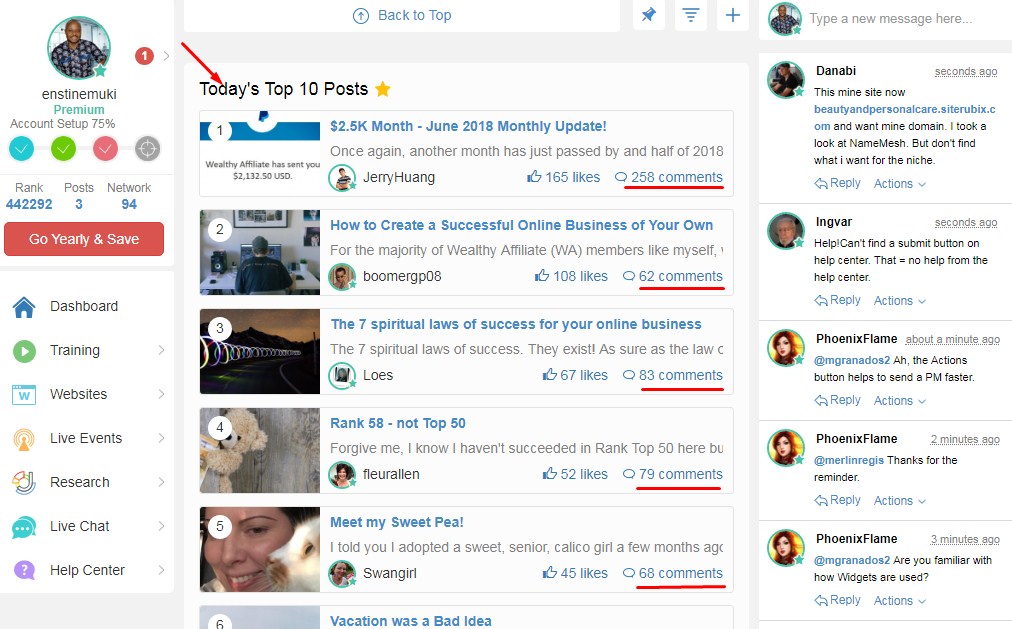 The blog and Q&S are what you will need to build and active community in no time.
8 – Affordability
The price tag is an important business factor. People often want to know how much they are going to spend to get what.
Sometimes, cheap means less in value but the Wealthy Affiliate University platform has overturned this principle.
$49/ month
That's what you pay for a huge business platform and this explains why the conversion rate is like madness:
What don't I like about Wealthy Affiliate University
Like any other system, WAU is not that perfect. There are a couple of things I feel  could be improved. I have seen users complain a lot in the feed about technical issues related to the WordPress Hosting.
Don't panic though.
Most of these complaints are from newbies who just click buttons to discover what happens. Maybe a clearer help system has to be put in place to guide new users.
Migrating to Wealthy Affiliate University hosting servers seems to be a huge load as they apparently do not offer any transfer service. My blog (media files, database plus emails) has grown so considerably in terms of bit size.
Over 5 GB of data and files won't be a piece of cake to carry. If I don't find a quick migration service from their end, I may have to hit the pause button.
When am I completely moving
I just renewed my current hosting package with WPX Hosting a couple of hours ago. I intend to maintain my current contract with them for the length of time it's valid.
I have also paid the premium plan at WAU. I will be hosting one of my sites there as I test the waters before a full movement. I will decide the moment at my convenience.
Why you should join me now on Wealthy Affiliate University
If you've read through this post, I guess you are already building some interest for the platform. But I want us to team up for some more success.
Beside the business tools the platform offers, the affiliate platform is a huge attraction. As a matter of fact, you earn $23.50 per referral and that's monthly. Given this, if you refer just 3 paid members, you will be having your bills paid by the system itself.
Joining the platform, setting up your hosting account and hosting your sites with them and referring 3 others means you are never going to pay any hosting invoices.
But the problem sometimes is how to refer someone.
Don't worry. This is the simplest thing to do. Beside the full training videos in your account, being in my team, we will build up a strategy to get your first 5 clients within your first 30 days.
[thrive_link color='green' link='https://my.wealthyaffiliate.com/createaccount/quitblogpost' target='_blank' size='big' align='aligncenter']Join Wealthy Affiliate University Now![/thrive_link]
Let me know what you think about the wealthy affiliate university platform in the comment box below.