It is always a quite challenge to define something that has already been defined and explained time and time again. Presuming that not everyone is familiar with what exactly Hootsuite is, let us first cover the basics and explain what it is.
Hootsuite is a social media manager created back in 2008. The dashboard is clear, simple to use, and allows users to manage their social media accounts. The platform supports different social networks such as Facebook, Twitter, YouTube, Instagram, LinkedIn, and Pinterest.
Nonetheless, we believe you are looking for some alternatives to Hootsuite – considering the fact you are here reading this. So, in the following paragraphs, we will introduce you to the top five alternatives to Hootsuite that are absolute hits in 2022.
Agorapulse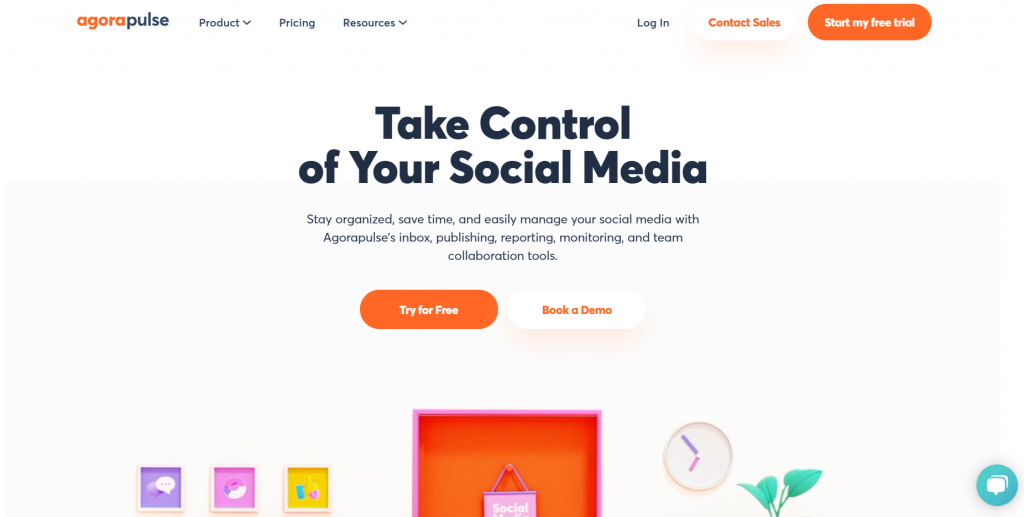 The first on our list is the platform that suits small and large businesses. According to the user reviews, Agorapulse is an easy-to-use platform with a great interface. It offers a social media inbox that will help you to successfully navigate through the mess. So, this feature will become your inbox assistant and help you organize and manage the data in your inbox.
Also, this platform has everything you need for social media publishing. As a user, you can optimize posts for better performance by making collaboration more effective with team scheduling, approval, and publishing details. Agorapulse is a freemium platform with both free and paid options.
Monday.com
If you are part of a creative team that wants to be one click away from everything they need – this is the right alternative for you. With its extremely easy-to-use dashboard and simple interface, Monday is a platform for those who want to see their notifications and deadlines at all times.
It is perfect for small and medium-sized businesses. Monday has everything one marketing team (or any other) needs. While it does offer plenty already, soon enough, the platform will also have tools for campaign management, event management, client project management, and editorial calendar.
You can also have your clients check in on the progress by signing up as guests, letting them communicate their feedback very easily.
Buffer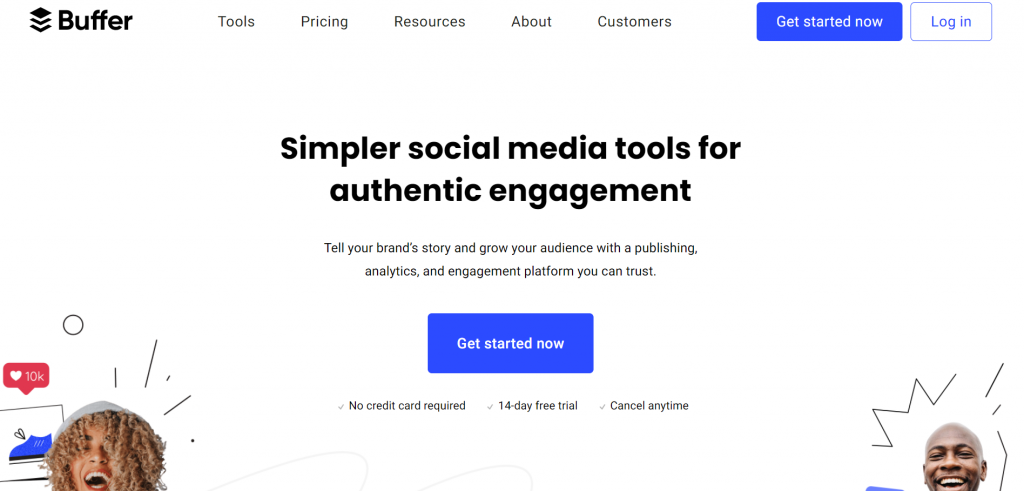 Besides small and large businesses, Buffer suits well freelancers, too. It has been around for quite some time, same as Hootsuite, and it is probably one of the oldest alternatives to it. This is a software application, which helps you to manage accounts on social networks. It offers the possibility of analyzing the outcome of the engagement with the community.
With a diverse offer, this platform is useful as a scheduling tool for social networks (e.g. Instagram, Facebook). Compared to Hootsuite, it is definitely more focused on establishing the most special workplace and developing a better relationship with the audience in order to keep them satisfied.
In addition, Buffer offers a brand new tool – Start Page. You can start anything with this flexible, mobile-friendly tool that can be built in minutes.
Sprout Social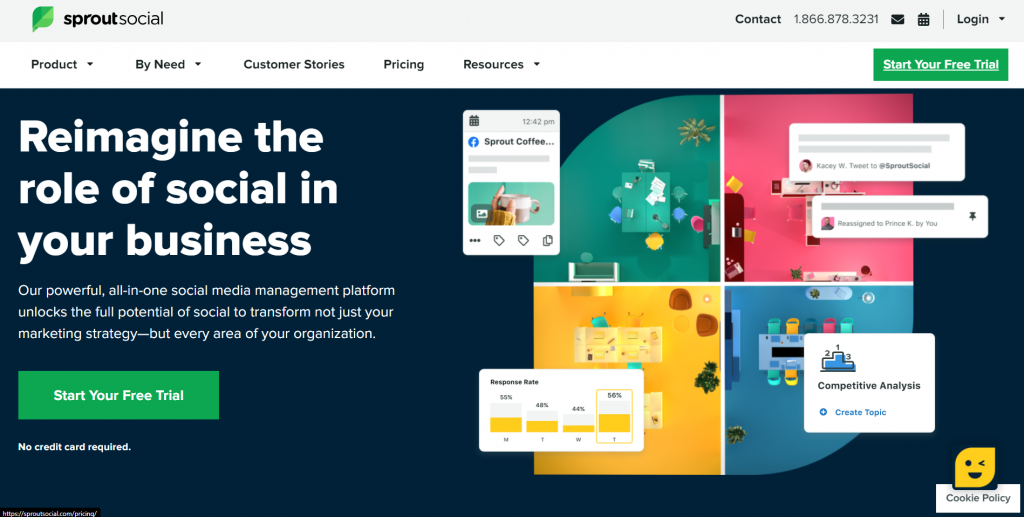 Sprout Social, with its comprehensive feature set, is very suitable for agencies and social businesses. It allows users to publish, draft, schedule, and queue posts. This platform allows you to use a set of listening tools.
For example, you can identify influencers or thought leaders who can advocate for the brand. Thus, you will gather honest feedback, modify the product or generate a new one, and simply evolve with the audience.
Additionally, Sprout Social gives you complete oversight of every social profile that is connected from one location. It has customizable reporting options that are generated per your needs. In general, as the center of their strategic approach, Sprout Social has more than 20k satisfied users attracted to features and affordable prices.
SocialOomph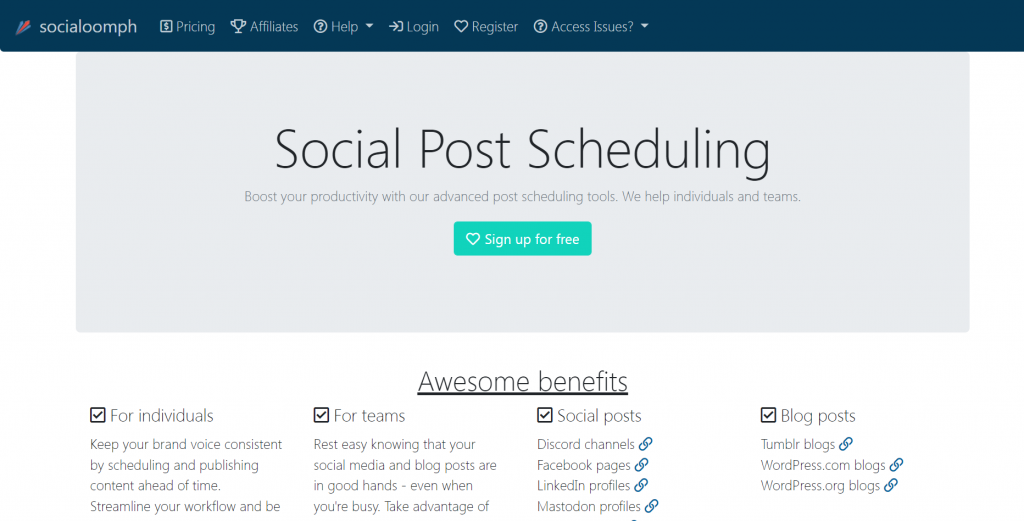 This program actually started as a Twitter automation and management tool, originally named as TweetLater. But, the team then recognized the potential for something bigger and started offering the services with other social media networks, such as Facebook. SocialOomph is used as a tool for social post scheduling.
It has a set of awesome tools that can be used both by individuals and teams. One of the features is precise scheduling which helps you control the timing of the posts and get the maximum possible impact. Also, it is possible to automatically create social posts from RSS feed entries.
Final Thoughts
In conclusion, every platform mentioned, including Hootsuite, is suitable for small to medium businesses or social media teams of a company that aims to grow by establishing a strong social media presence. These platforms will definitely make you do quality work in less time.
This list is, of course, changeable – depending on the individual needs and goals. However, every platform offers a unique experience to its users.