Cyber-security is a frequently-neglected aspect of web development. In fact, many websites out there are completely unprotected from malicious attacks. Cybersecurity plugins for WordPress can help you fix this vulnerability – quickly and efficiently.
From fraud prevention tips over spam prevention to malware detection, these plugins provide a wide array of functionalities to help you secure your site. Here are the 5 best ones out there.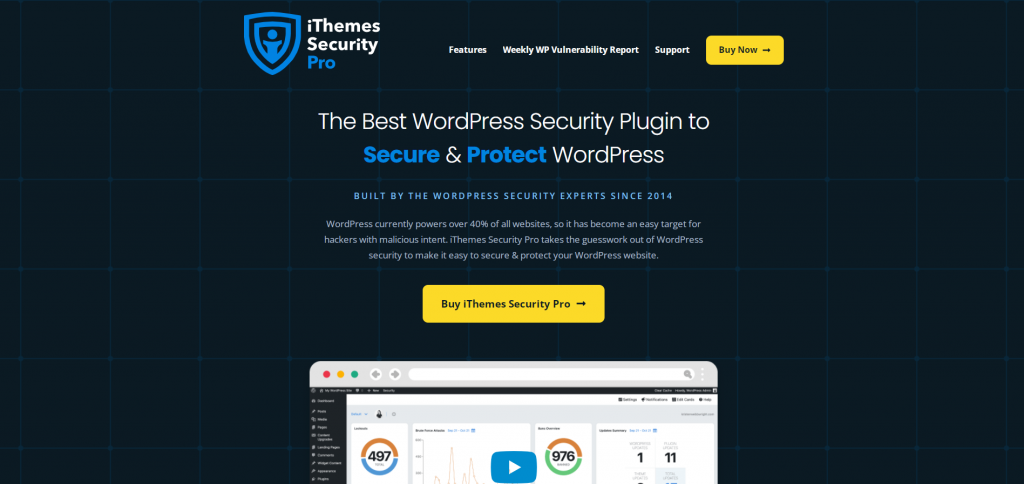 On the top of this list, there is iThemes Security. It offers features such as two-factor authentication, regular malware scans, WordPress security keys, and Google reCAPTCHA.
In addition, iThemes Security also strengthens your server by forcing SSL. It also identifies vulnerabilities on your site and suggests possible solutions Anytime there's a problem, this plugin will notify you via mail.
iThemes Security offers an extensive set of tutorials and training videos and integrates smoothly into your WordPress dashboard. There is a free version that offers basic security. To benefit from the full range of features, you need to subscribe to iThemes Security Pro, which starts at $52 per year.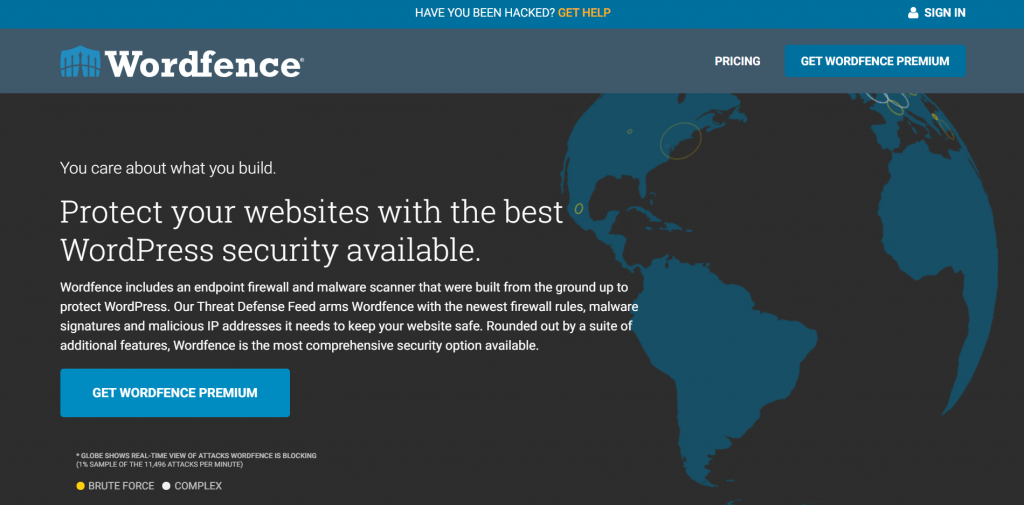 In second place, Wordfence security provides firewall and malware scan functionalities. With over two million active installs, it's one of the most popular security plugins out there. This is also thanks to its user-friendly design.
Wordfence gives you in-depth security data insights. It shows you all attempted hacks on your sites and their geographical origins.
Furthermore, Wordfence also offers a premium plan, with pricing starting at $99 per year. It adds features such as advanced customer support, real-time IP blacklisting, and two-factor authentication.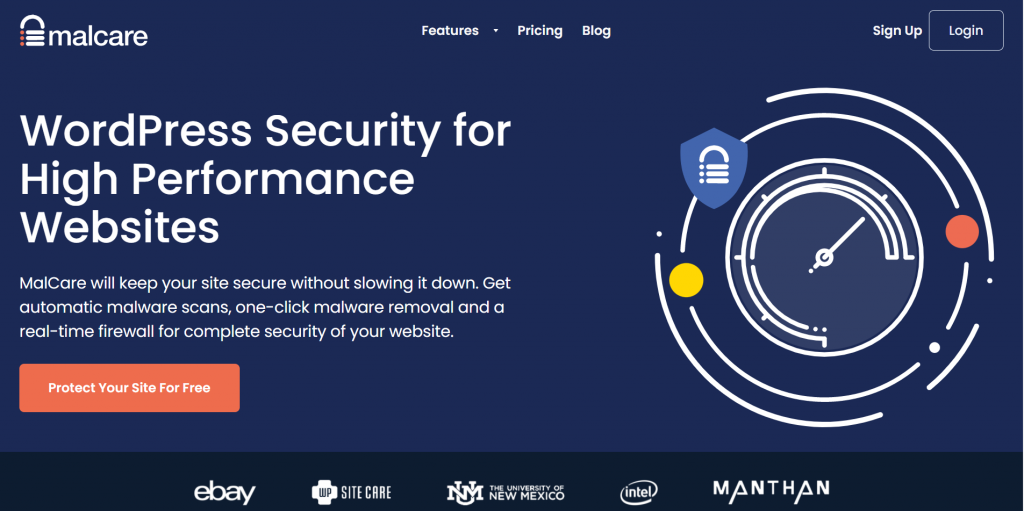 In third place, MalCare offers a fully automated solution to your website's cybersecurity worries. It comes with a firewall, IP address blocking, and permission management. Plus, you can automatically back up your site to minimize the danger of losing data if a cybersecurity issue does arise.
Pricing for the pro plan starts at $99 per year and includes malware removal, website management, and an automatic firewall.
4. Jetpack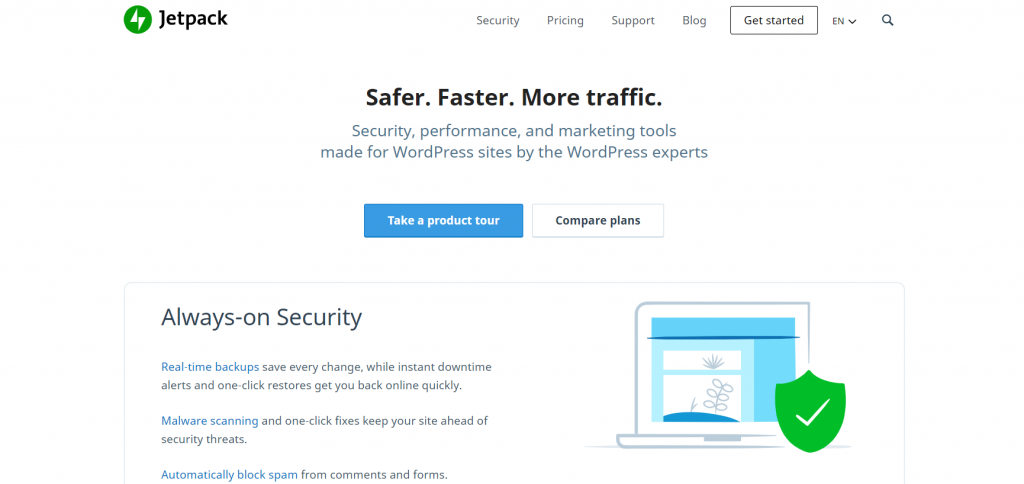 Coming in fourth place, Jetpack is an all-round solution for analytics, marketing tools, site speed enhancements, and advanced security. On the security side, Jetpack includes features such as automated backups, spam filtering, and real-time security scans.
Another great feature is Jetpack's scan functionality, which checks new content for malicious software. It can also block spam submissions and comments. Further features include protection from brute force attacks and detailed activity logs registering changes to your site.
Jetpack's only downside is its pricing. For the full range of features, you'd have to pay $79.95 per month. If you want to stick to the more limited security-only feature set, you're looking at $7.95 per month.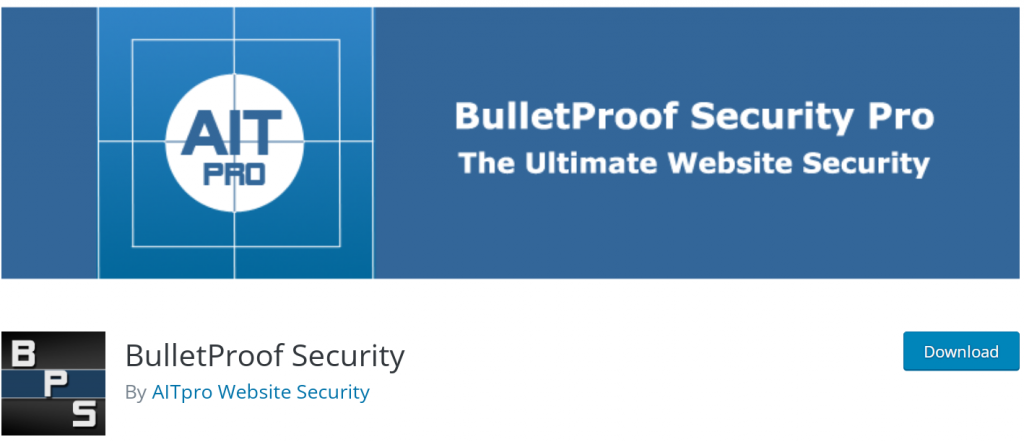 Finally, in fifth place, we have BulletProof Security. This is an easy-to-install, straightforward security plugin. It comes with features such as database backups, malware scans, and anti-spam tools. It furthermore includes security monitoring and security logs.
One of BulletProof's big upsides is its customizability. There are numerous settings you can adjust for maximum security. Another great feature is its maintenance mode. This will secure your site while you're installing updates or performing routine maintenance work.
You can get the pro version for a one-time payment of $69.95.
Conclusion
Installing a cybersecurity plugin for your website takes a matter of minutes. But it makes a huge difference, even if you choose to stick to a free version. The plugins above can help you root out malware, limit spam, and frustrate hackers. Taking the time to check them out and pick the right one for your needs will pay off in the long run.