You have to make a good plan to increase the chances of success for your projects. With that said, it is clear how important proper project management is!
Put simply, directing a team's work to accomplish objectives and reach performance expectations within a set time frame is known as project management.
WordPress offers many resources for project management. In other words, WordPress has a plethora of plugins made to help you with your project management activities.
Here is a list of our favorite ones!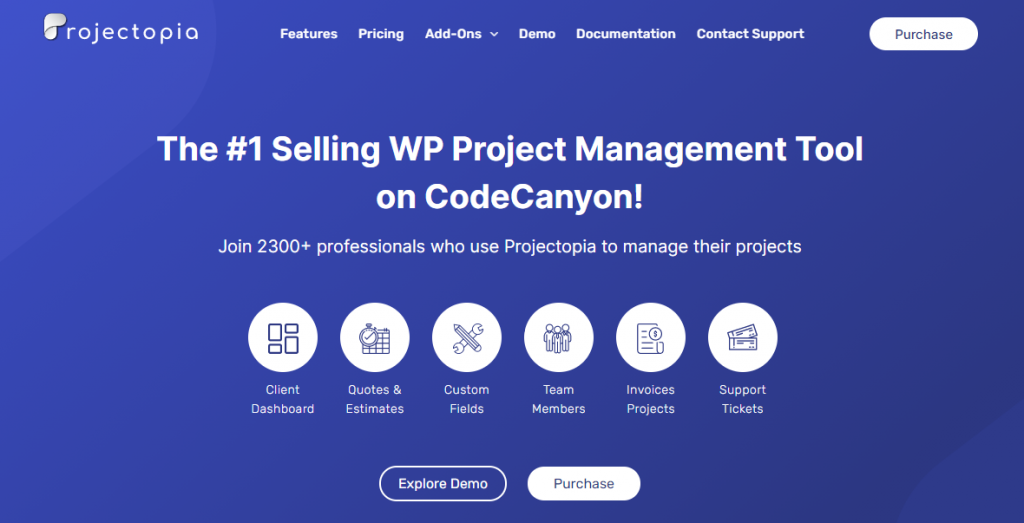 Projectopia is a full-featured project management plugin for WordPress. It started as an in-house solution for managing customers and employees. The plugin was created with emerging businesses and freelancers in mind and includes essential features such as lead generation, clear communication, client management, preparing of quotes/estimates, and much more.
It is a favorite of businesses and individuals around the world.
With this plugin, you can set goals and achievements to track your project's progression. Also, one can use its messaging function to communicate with the team about project details.
To get paid for your work, you can use payment apps like Stripe and PayPal.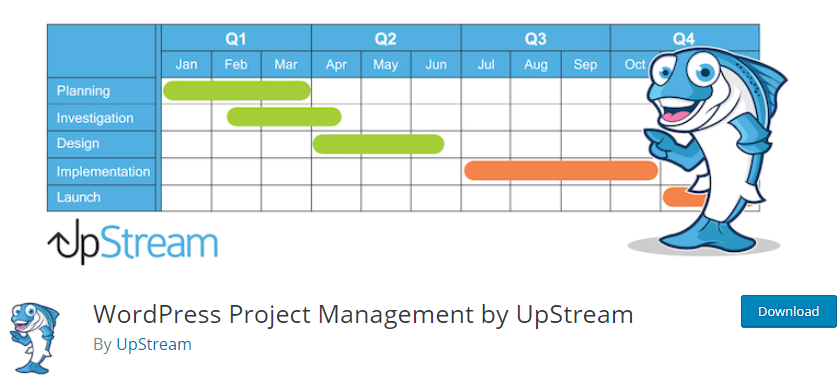 This plugin gives you the ability to handle projects from inside your WordPress dashboard. Its frontend project view allows your clients to monitor the development of their projects. Your staff can also see all of the assignments that have been delegated to them.
WordPress Project Management by UpStream seems to be a feasible project management plugin option for those trying to save money without losing on quality. With it, you can create an infinite number of tasks and users as well as customize fields and colors.
Some of its great features include calendars and Gantt charts for project visualization. Plus, this plugin is a translation-ready plugin, meaning that people from all over the world can use it.
It can also come in handy to upload files and documents.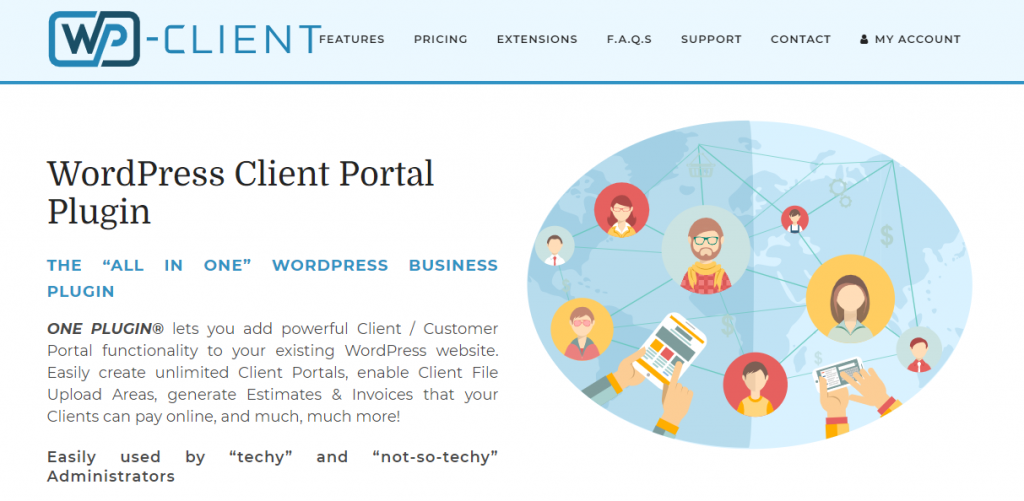 WP-Client is a client manager plugin that includes tools for sending invoices, exchanging files, sending messages, and keeping track of client conversations. So, if you have a large client list and need features like invoicing and file sharing, this is a great plugin to use.
WP-Client has several extensions, one of which is "Project Management". It helps you plan tasks with teams and keep track of your customers. Once your team members begin working on a project, you can group them and delegate tasks.
Since everything is saved in your WordPress database, you have complete control over your data.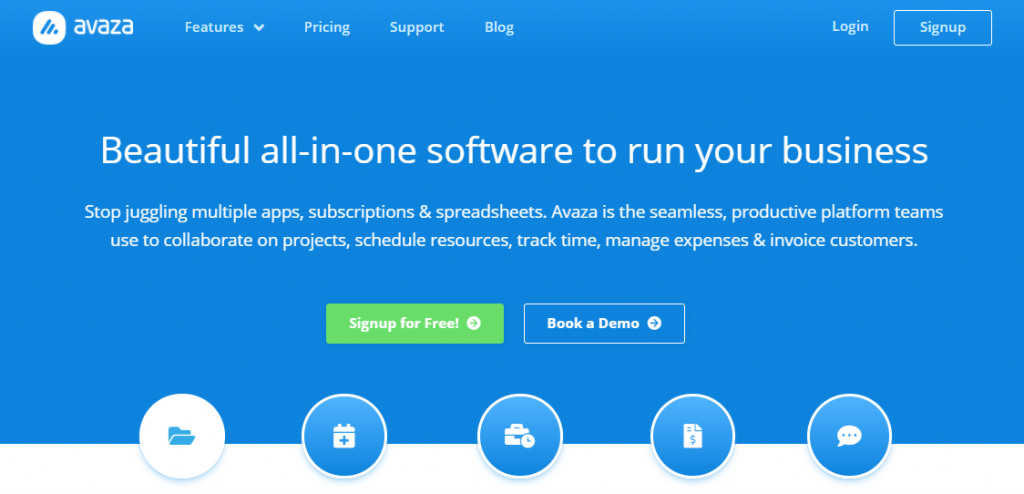 Avaza doesn't have a direct WordPress plugin, but it does have a lengthy list of Zapier integrations, some of which are for WooCommerce and for basic WordPress functions.
The ability to send invoices between WordPress and Avaza is one of the integration's advantages, as is the ability to create new tasks, projects, customers, and products without copying this information from one program to another.
Avaza is mobile-friendly and can be used on smaller devices. It offers many automated processes as well.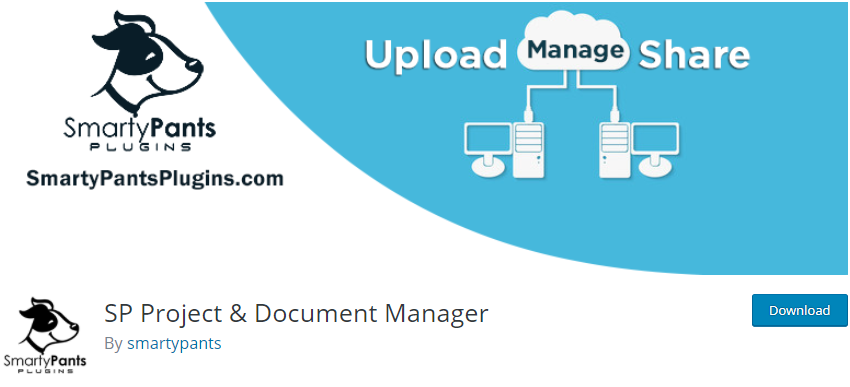 SP Project & Document Manager is a powerful WordPress project management plugin with a plethora of useful tools. Its developers separated its features into administrator and client features and then added premium features for those who need them.
With this plugin, you have complete control over user access as an administrator. You can add files to each client and project tab and see a history of previous client uploads.
SP Project & Document Manager is a valuable tool for complementing or replacing your existing project management solution.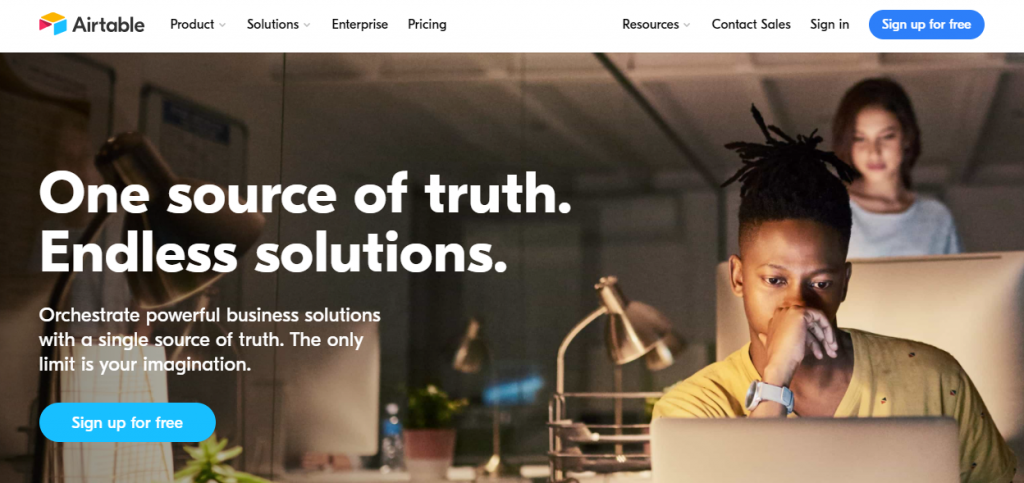 Airtable, a top project management tool for businesses of all sizes, has many options for integrating into the WordPress content management system. The first is via API, which requires a developer. The second is via Airtable's WordPress integration which is powered by Zapier.
Panorama is a project management plugin for keeping your clients and team in the loop.
In short, it is intended to be simple to use rather than cluttered, as are many other project management tools.
The plugin's core function is to integrate basic project management into your WordPress site. On the other hand, its premium version is something like a powerhouse designed to scale up your projects.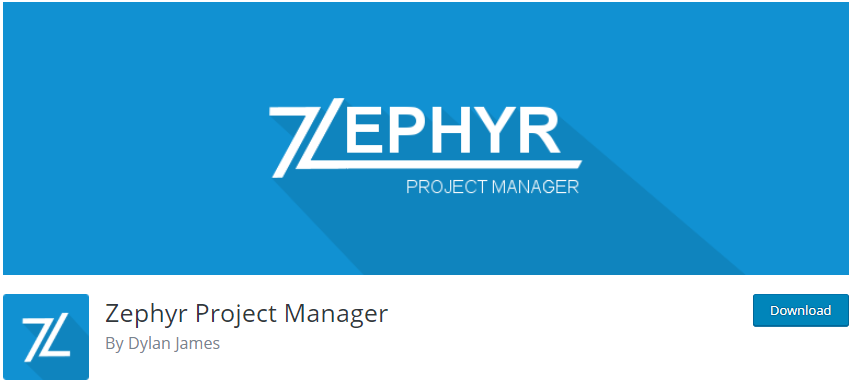 Zephyr Project Manager comes as a free project management plugin with the option to upgrade to its Pro version, which has proven to be significantly better while offering more support. The free version manages projects and tasks via a mobile app.
The Zephyr Project Manager plugin has a clean and functional interface that is free of unnecessary clutter. With it, you can create an infinite number of tasks and customize the interface with your company's logo and colors.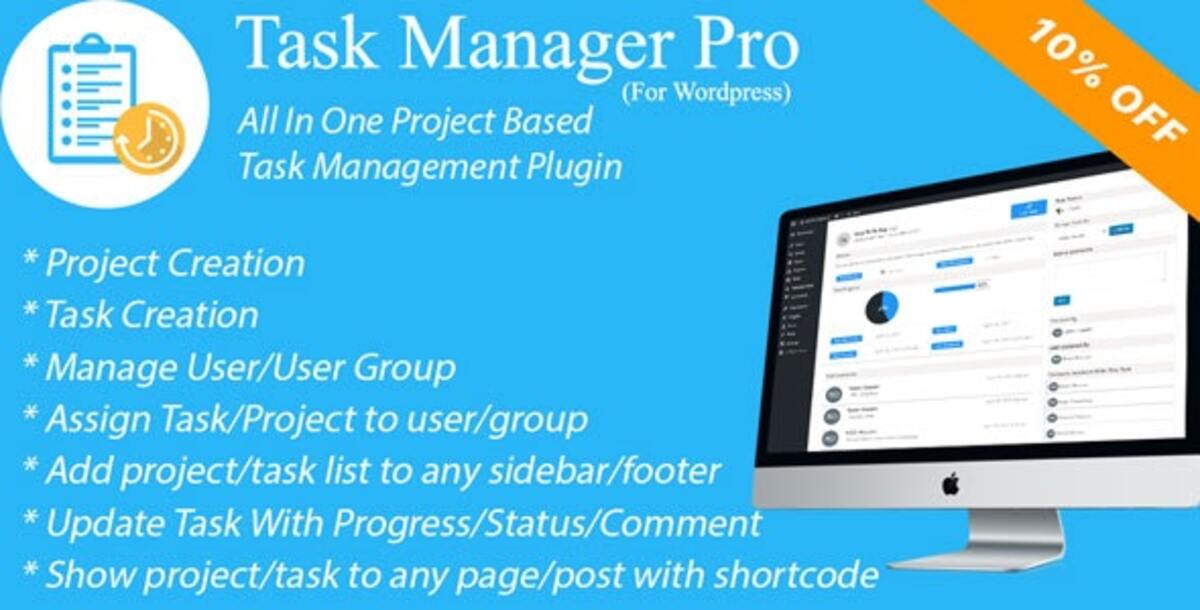 Task Manager Pro is among the reputable project management plugins available on CodeCanyon. It has a one-time fee with the option of paying for extra customer service.
Task Manager Pro is less expensive than most premium plugins on this list. Not to mention that it can offer you help with an infinite variety of assignments and activities.
This all-in-one plugin also supports you in managing users, creating new users, delegating tasks, and organizing them into groups and projects.
The Business Manager plugin assembles a list of software requirements for running a business. From human resources management to project management and enterprise resource planning, the Business Manager plugin provides a range of tools that extends beyond project management.
Unlike most free WordPress plugin developers, the Business Manager developers keep their websites up to date with new features, documentation, customer service channels, and extensions.
Conclusion
If the successful completion of your projects is at the forefront of your mind, keeping an eye on their development is of utmost importance. Be it the delegation of tasks to individuals or teams, proper communication with clients, or any other crucial part of project management, having the right tool makes things easier.
All in all, we hope that our picks for the best project management tools will help you. Good luck!