Today, we have having my friend Jyoti Chauhan. She has put together a list of 5 PDF editors so I thought it will be good thing to have you know about these editors. Through this post, you are also going to meet Jyoti, my friend from India.
Every day we use multiple format file but some format like  pdf, doc, jpeg, txt,  are more used than others, which is also quite useful for data extracted with software like ScraperBox. PDF (Portable Document Format) is most used format to convert your data into printable files. In this post "Top 6 PDF Editors" you can get information about top 5 most useful PDF editors, which you can use for edit you PDF files, make pdf files and read pdf files. These editors make your PDF file editing easier and smarter. All these editors are not operating system specific, all are working on all available platforms like Windows, Mac OS, Linux and etc.
1 – Wondershare PDFelement

Wondershare PDFelement is absolutely one of the best adobe acrobat alternatives you can ever get out there. It is the most flexible all-in-one pdf editing software that makes it easy to create, edit, convert, protect, sign and OCR PDF files. It's also the most cost-effective PDF Editor with an intuitive interface, having about every function you need to manipulate pdf documents. With Wondershare PDFelement, you can:
Create other files from PDF document: This function allows you to convert a pdf file to other formats – Word, Excel, Powerpoint, image, etc
Protect PDF files with Password: Create a password to protect your document against unauthorized access, modification, printing, etc
Create a PDF from Any Document: Do you have a Word, Excel, HTML, Powerpoint, etc file? with this function you can convert them into portable protected documents easily.
Adding forms to PDF documents: Naturally, it's hard to have forms in pdf document. However Wondershare PDFelement makes it easy to add forms to your pdf files and collect data write from within the document.
Extracting text from scanned documents using the OCR module: This technology recognizes text on scanned images or pictures taken with digital cameras.
Combine PDFs: If you have more pdf files, you can merge them into one file
Annotate PDF: This feature allows you to add sticky notes, text boxes, text highlights, shapes, etc to your pdf files.
Add, delete, or edit text, change font, size, color, and more. You are also able to insert, crop, resize, and delete images and much more.
Download free trial of Wondershare PDFelement for Windows and MAC computers
NB: Check out Wondershare PDFelement detailed review
2 – SODA PDF
Soda PDF is most useful software. This software is developed by LULU software. Soda PDF provides you lots of features which make your pdf file editing easy and faster. Without this editor, when you edit your pdf files, you cannot easily edit PDF file and this procedure was very time consuming.Before couple days,Soda PDF improved features and add Virtual drive integration service into newly updated version Soda PDF 7. Which provide you facility likeyou can directly save your documents, files on cloud space like Drop box, OneDrive and etc. Below I am showing some important features.These features make your software selection better.
Features OF Soda PDF Software
Virtual Drive Integration, now Soda PDF launched Virtual Drive Integration service in new updated Soda PDF version 7. This is helpful to save directly your file on cloud space.
Re-Design Installation and Core Engine Optimization, helpful to make your installation process faster.
R.I.S OCR Technology, using advanced I.R.I.S Cannon Technology to recognize hidden text inside images or documents.
Create,you can create new pdf.
View, you can view your pdf files.
Convert; easily convert various file formats file into pdf like doc to pdf, images to pdf, ppt, to pdf and lots of others.
Edit, soda pdf give you feature for edit your pdf file, you can manage order of pages and merge multiple pdf files.
Insert, if you have already pdf file and want to insert any other pdf file you can easily insert by help of Soda PDF.
Form, you can create form and fill and submit form manually and automatically.
Secure and Sign, provide you interface for make your document secure.
Password Secure, you can secure your pdf file by help of password.
NB: Check out SODA PDF detailed review here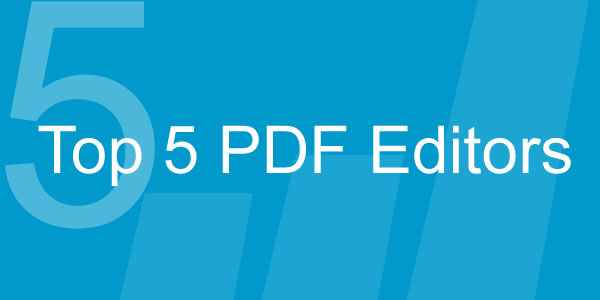 3 – PDFFescap
PDFFescape is another PDF editing software, this also gives you lots of pdf file related features. These features make your pdf file editing faster and secure.
Features of PDFFescape
PDF Document annotation.
By PDFFescape you can create new PDF Forms
Edit your PDF Files
Fill out PDF Forms manually and automatically
Password Protect PDF Content
You can share your PDF content.
Directly save and print your files.
View your pdf files online.
4 – PDFZEN
PDFZen is third poplar online pdf utility. PDFzen gives you interface where you can directly share your file privately. If you want to edit your pdf file then you need to register yourself and upload your file then apply available tools on your files.
Features of PDFZen
Share- Publish or privately share PDF Files.
Sign or draw anywhere on a PDF
Fill Forms or type anywhere in a PDF
Highlight comment and collaborate
5 – PDFfiller
PDFIller is another popular pdf editing utility. You can use this utility to fill pdf form and add signature into your documents. PDF editing is very easy in PDFfiller online utility, you should visit on pdffiller website then register and used pdffiller website pdf editing tools.
Features of PDFfiller
Easily Upload your form
Type anywhere sign your form
Print, email, fax or export your form.
 6 – FillAnyPDF
FillAnyPDF is another pdf editing tools. This gives you lots of features, these features make your pdf editing faster. Also provides you print and scan services and track your fill form result without download form.
Features of FillAnyPDF
Works with Microsoft word
No software needed
Fill out form
Sign documents
Use any pdf
Edit forms
Collect multiple signature
No scanning or faxing
7 – JotForm PDF Editor
JotForm is an online form building software, but it also has its own user-friendly PDF Editor tool that you can use to turn your collected form data into professional-looking PDF documents. Its easiness and more than 600 PDF templates make it super easy to edit all types of files whether it's a contract or an invoice for payment.
Features of JotForm PDF Editor
Compatible with all devices
Easily customizable
Automated Process
600+ Templates
Functional Integrations
Electronic signature widgets
Password protection
Fillable PDF forms
Which on the list are you using? Let me hear you in the comment box