One of the things I have noticed recently is the growing need to create, convert, protect and edit Portable Document Format (PDF) documents. While there are different apps out there to allow you do this (partially), many users are still looking for the best Adobe Acrobat alternative.
The market for pdf readers is growing rapidly and most of the readers we find in the market lack the necessary functionalities. However, Wondershare PDFelement, a lightweight pdf creator/editor is something most users consider the most appropriate alternative to Adobe Acrobat Reader.
Wondershare PDFelement: The Best Adobe Acrobat Alternative
Now, anyone looking for an adobe alternative, I recommend you take a quick look at Wondershare. Not only is this a pdf file reader, it's a huge bank of functionalities to change the way you work with PDF. Let's examine some of the features and see why I think it's an Adobe alternative you should download and install now!
-> Create a PDF from Any Document
One of the attractions of Wondershare is its ability to create pdf files from any document. It's compatible with over 300 formats, including Word, Excel, Powerpoint, and image files. And of course, the files created with Wondershare PDFelement are 100% accessible with Adobe Reader and other PDF readers.
-> Create other files from PDF document
With Wondershare PDFelement, you are not just going to be able to convert your document into pdf files. This app also allows you to convert your pdf files into other files.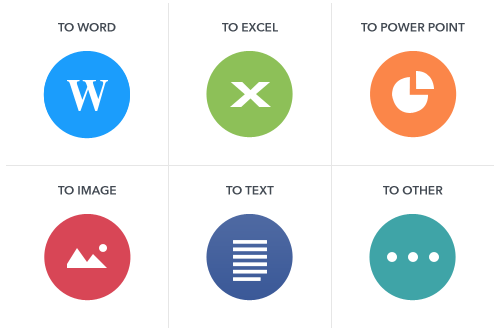 -> Protect PDF files with Password
Wondershare PDFelement offers different levels of protection of your pdf files. These are:
Read Protection: This protection type adds a password to your document to protects it from unauthorized access. That means without the password, no pdf reader will allow access to the document.
Permission: This is another level of protection where access to PDF printing, copying, editing, and extracting is controlled.
-> Advanced PDF editing function
One of the functions that make Wondershare PDFelement the best Adobe acrobat Alternative is its advanced pdf file editing feature.
It allows you to add, delete, or edit text. You can change font, size, color, and more. You are also able to insert, crop, resize, and delete images.
This feature further allows you to add, delete, extract, reorganize, and crop pages, insert, delete, and update watermarks.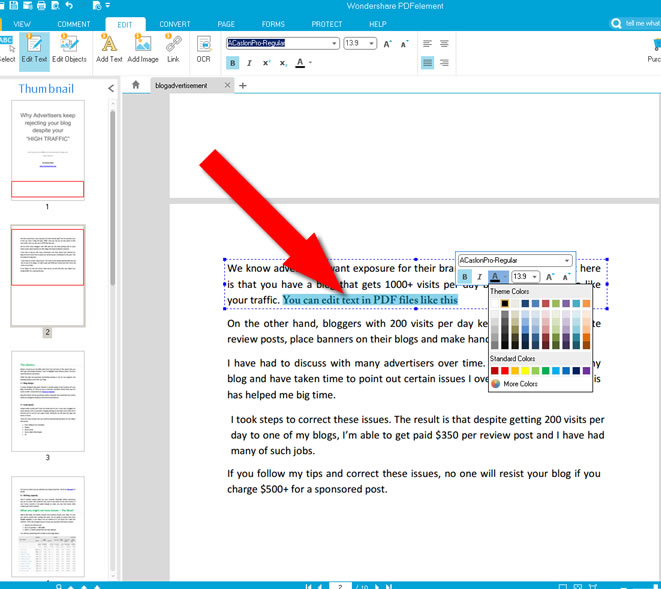 -> Adding forms to PDF documents
Forms are important elements to collect data from your readers. However, in times past, it's been impossible to add forms to pdf documents.
With growth in technology, Wandershare PDFelement makes it very easy for users to add html forms to pdf files and have the form input posted to remote script for further processing.
The form tool has 6 field options: text, buttons, check boxes, radio buttons, list boxes, and dropdown lists.
On the forms tool menu, click an element and drag it on the document. Release to apply.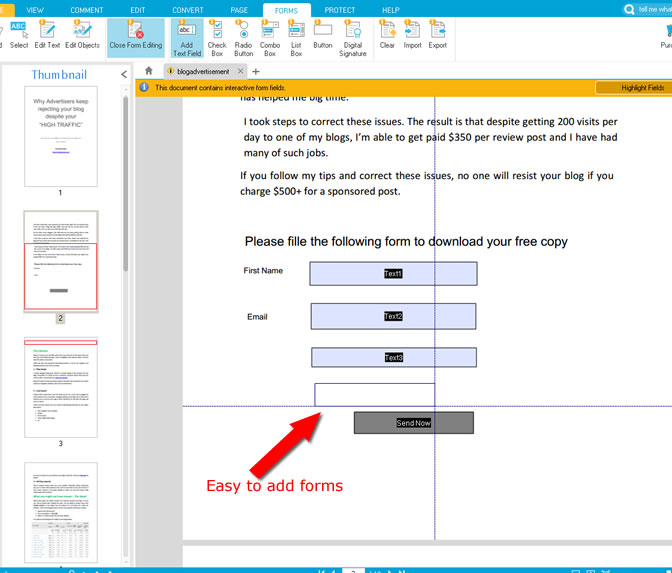 Double-clicking a form element opens another window with settings options. These options allow you to design your form element and apply actions to it.
-> OCR – Extracting text from scanned documents
Optical Character Recognition (OCR) is a technology that enables you to convert different types of documents, such as scanned paper documents, PDF files or images captured by a digital camera into editable and searchable data.
Wondershare PDFelement's OCR tool allows you to
Search text on the converted document,
Edit, insert, and delete text
Change text formatting
Re-size and remove images
Etc
Think of the pain you have to go through re-typing any printed document. With OCR, all you have to do is scan the document into an image, open with Wondershare PDFelement and convert into editable file.
Much more with Wondershare PDFelement, the Best Adobe Acrobat Alternative!
Wondershare PDFelement has much more for its users. These include;
Combine PDFs: If you have separate pdf files, this app allows you to combine them into one file for better organization.
Add Image: You can easily add images into any pdf file and resize, drag and drop where you want to fit your design.
Annotate PDF: Want to add note to your pdf file? This feature allows you to add sticky notes, text boxes, text highlights, shapes, freehand drawing and over 20 pre-defined stamps
PDF Redaction: Permanently black out the text or image
System Requirements
For Windows Users:
Operating System: Windows 10/8.1/8/7/XP/Vista
Processor: 1Ghz Processor or above
RAM: 512MB RAM or above
Available Hard Drive Space: 500 MB or above
For Macintosh Users:
Operating System: Mac OS X 10.10 (Yosemite), 10.9(Mavericks), 10.8, 10.7, Mac OS X 10.11 (Yosemite)
CPU: Intel 512MHz
Hard Disk: 100MB and above
Download Trial copies
Make sure you try out this wonderful app considered by many users to be the best Adobe Acrobat Alternative. Both Windows and MAC users can get trial copies today. Click here to download