This year's Black Friday is getting out of hand and something must be done.
We have crazy offers slashing huge junks off their regular prices.
But remember the price tag is just a factor. Cheap doesn't mean top quality service. But Hostinger's cheap offer is definitely an attractive bargain.
Why?
Being in the industry for about 14 years with tons of positive reviews, there is reason to give them a try.
Hostinger is known as the fastest Web hosting at low price. They are not just the fastest. There are tons of other super-fast web hosting out there, including my host WPX Hosting. But you'll need $20 a month to go near their cheapest offers.
$103 for a 4 year premium hosting + free domain
I just bought a hosting package for one of my domains from Hostinger and that has been paid for 4 years.
Recommended: Click here to have a free .com domain name for life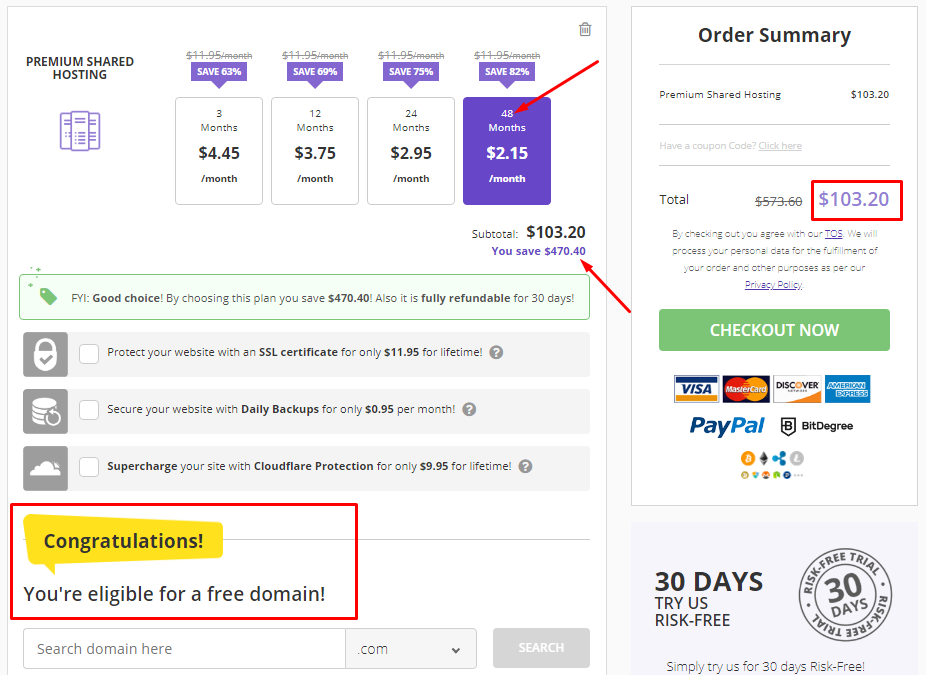 That means for the next 4 years, I won't have to worry about hosting bills except the domain renewal beginning with next billing.
My current hosting package's regular price $11.95/month but taking advantage of the current promotion is a deal.
Here are other goodies in this package:
Unlimited Websites ( I can host many more websites)
Unlimited Bandwidth
Unlimited SSD Space
Unlimited MySQL Databased
Free domain (com,net,info,etc) for the first year
[thrive_link color='blue' link='https://www.hostg.xyz/SHXc' target='_blank' size='big' align='aligncenter']Check Out Hostinger Here[/thrive_link]
Hostinger server Response Time and Uptime!
I'm going to point you to some live stats so you see what the server respond time looks like.
First the average WordPress Response time is 157 ms which is incredible. These stats are displayed live on the home page of the company website.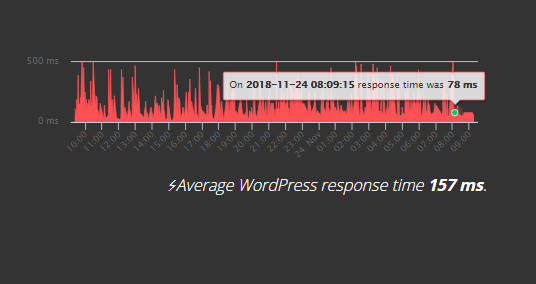 The server Overall Uptime 99.973%. Take a look at the server status here
Hostinger Vs Hostgator Vs SiteGround Vs Godaddy Vs BlueHost Vs DreamHost
These companies are the top in the web hosting industry. But here are some comparative studies that place Hostinger on top of the list: