The excellent news for those who want to grow their businesses – you do not need to learn programming languages anymore. It is possible to develop your own software applications without paying for the service IT professionals or knowing programming languages such as Python or Java.
You may not realize it, but you have probably used a non-code or low-code tool before. Be that as it may, we are here to present you with the top five no-code tools that will ensure the growth of your business. Join us on this journey; let's dive in together!
Bubble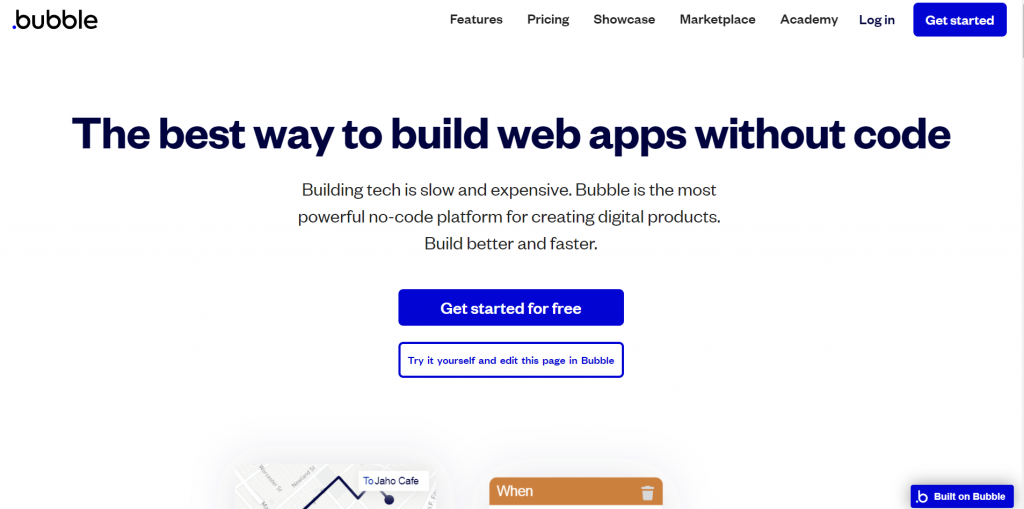 This is probably, the most efficient way to build a web application without using code. Bubble is faster than a traditional way of building a tech. However, this tool allows you to develop and design any kind of web app even if you did not spend hours learning complex programming languages.
It has a very powerful set of tools that covers different fields like to develop, design, host, grow and collaborate. Bubble offers a customizable user experience and drag-and-drop editor with an amazing opportunity to bring together up to 40 teammates to work on the app with you.
In addition, this is a goal-oriented tool that measures and tracks behaviors for you to make better decisions regarding your business.
Webflow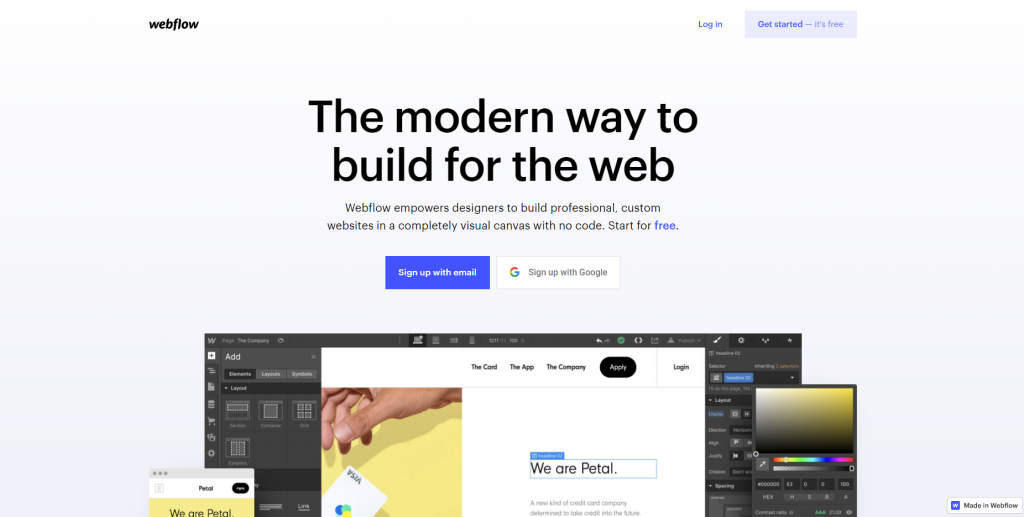 If you want to build a website and you know no code – we have something for you. Webflow is a code-free website builder. Regardless of your previous experience with other website builders, this one offers a unique user experience.
It allows designers and teams to focus on what they do best because it has so many tools that help you to personalize the product – almost like coding. The notable feature is, of course, a built-in SEO set of tools. This allows you to manage the technical SEO elements of the website, such as metadata, XML Sitemaps, or canonical tags.
Obviously.ai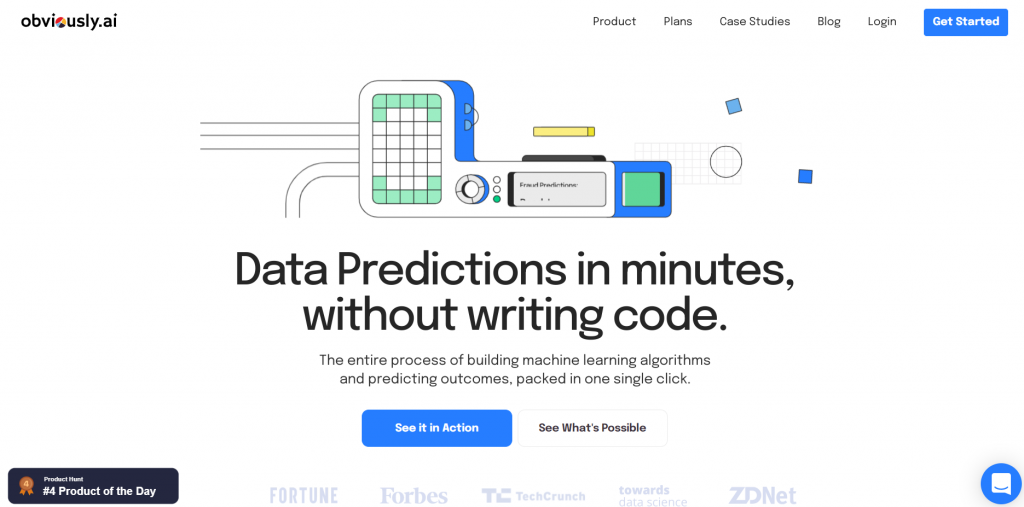 Obviously.ai is a data science tool that will help you to make business decisions based on the information you get. This tool contains artificial intelligence that allows users to analyze and customize the data they see. It is like you can have a complete process of building machine learning algorithms only a click away.
With this tool, data predictions are also available in a minute, without coding. Further, using a drag-and-drop column tool, you can move and change information quickly and easily. Obviously.ai will save your time for reviewing the data and creating automated predictions.
Integromat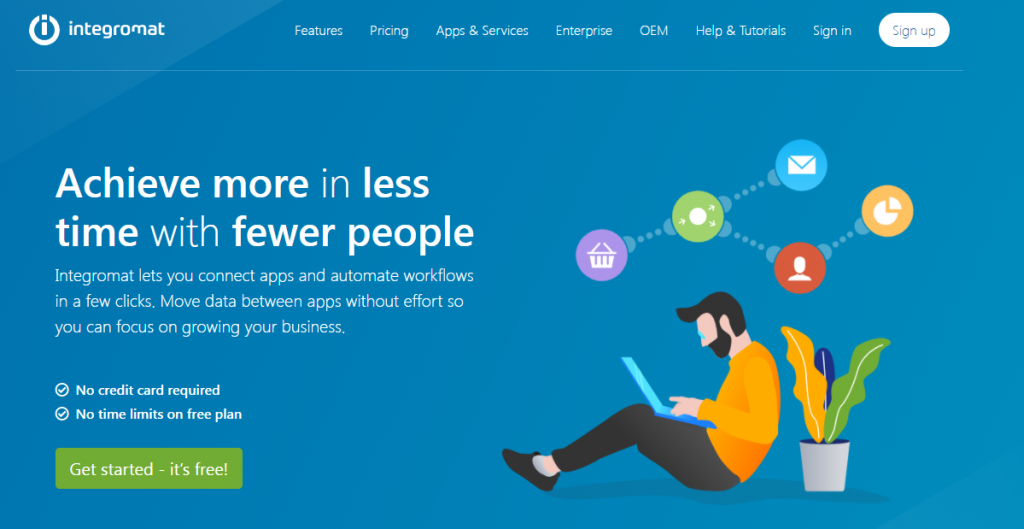 For sure, this tool is a well-trusted no-code tool since it found use among popular customers such as Cisco, Adidas, Uber, and Airbnb. And of course, you've heard about these companies and their products.
Integromat allows you to connect apps and automate workflows in a minute. It means you are able to move the data between apps without extra effort, saving precious time just to focus on growing your business. It comes with over 1500 pre-created templates that just wait for you to use them. Go and check out their other features.
Airtable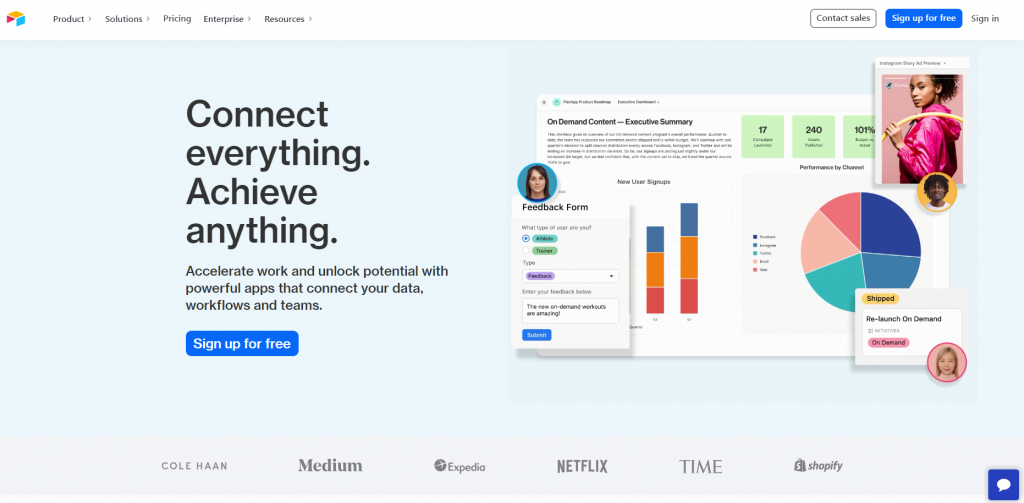 Despite the fact that many high-tech products surround us, most people still struggle with a spreadsheet. Using a spreadsheet is just a complex process that requires both knowledge and personal affinity. Regardless of our feelings about it – most of us use it on a daily basis.
Airtable is a tool that looks like a spreadsheet, but it offers a lot more. It finds wide use in project management by providing a workspace for every member of your team. With its colorful and easy-to-use interface, this tool is a great mood booster for every team.
Final Thoughts
Hopefully, you've found this list helpful, and you'll soon be trying out one of our recommendations.