When we talk about effective eCommerce business practices, we need to understand that it is a business module, and all business rules for success apply to eCommerce. But there are some differences, and we will focus on how to make understanding everything easier for you.
You started a business by creating launching a site or a product. After you start and the business is up and running, you need to accept the fact that without investing more, your eCommerce will not thrive and be successful.
A great thing about eCommerce is that there's a whole slew of online tools available that can help you run your business, so you can focus on your true passion.
And let's consider that you don't want to spend your time searching the net to find the ones that will fit you or be useful to your business. Because of that, we made a list with categories, and all you need to do is pick ones that you like and then devote your time to the growth of your brand.
WordPress Maintenance Plugins
1. WP Reset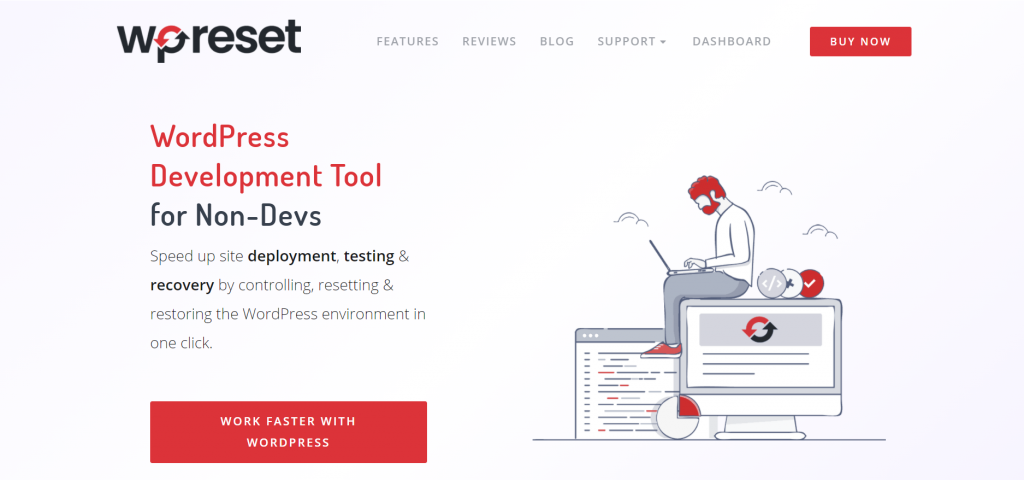 When you work in eCommerce, you need a tool that can reset your website without losing valuable default installation or files. WP Reset is a safe tool for it because it offers 1 click restoration, it is fast, and it has many trusted mechanisms that will prevent any data loss. It is a tool that helps keep your site working fast and properly.
2. WP 301 Redirects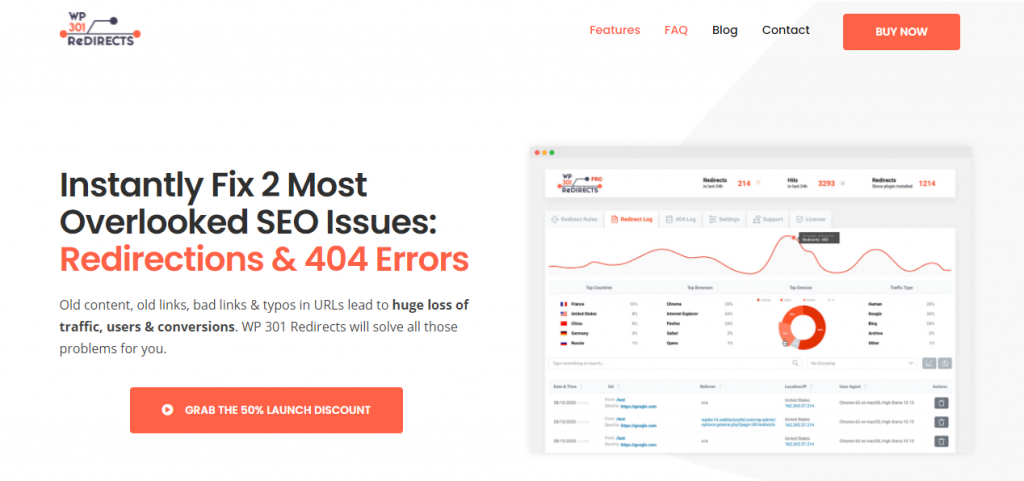 If you need to change the URL of your existing page and, of course, you don't want to lose your customers, WP 301 Redirects is a premium plugin that will do this for you. It won't link visitors to a nonexistent page. Instead, it will redirect them to a new URL instantly. Plus, WP 301 Redirects is very easy to use, and you don't need to mess about, before getting the hang of it.
3. UnderConstructionPage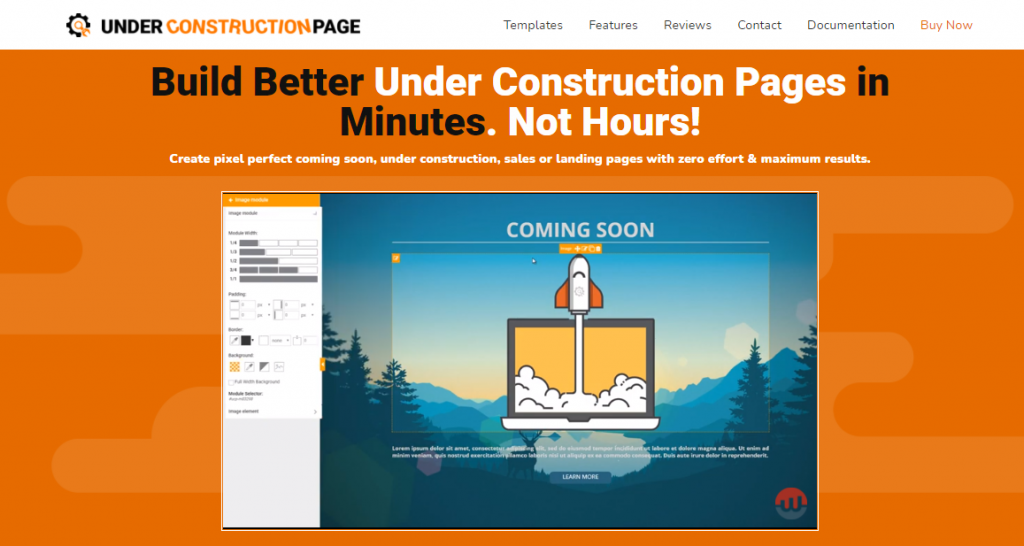 There is a time when you need to maintain or fix something on your site, but you need to keep it visible. The best tool for it is the UCP plugin that has an on/off mode. You can also set a date and time to automatically return your site to its normal working mode.
While this mode is "on," your theme, custom CSS, page title, description, content will still technically be "up" for SEO. UnderConstructionPage is also a multi-language tool and has insertable social icons, which is a great plus.
Image and Video Tools
4. Canva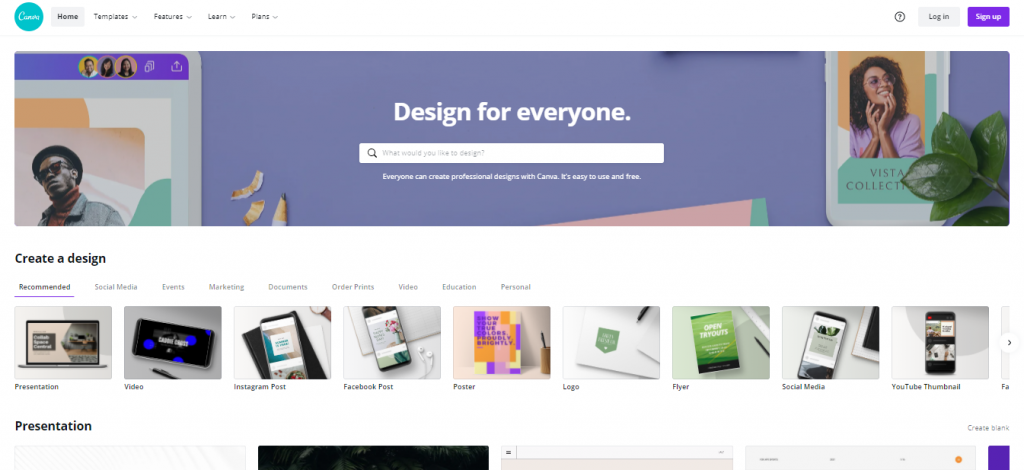 Canva is a marketing tool that will help you when designing and creating marketing content. You will be able to design videos and presentations, social media posts, Instagram stories, Facebook, and Instagram ads.
It offers more than a thousand templates and images, helps you create videos for mobile devices, Facebook, YouTube, and LinkedIn. There is a large collection of print products to design as well.
5. Piktochart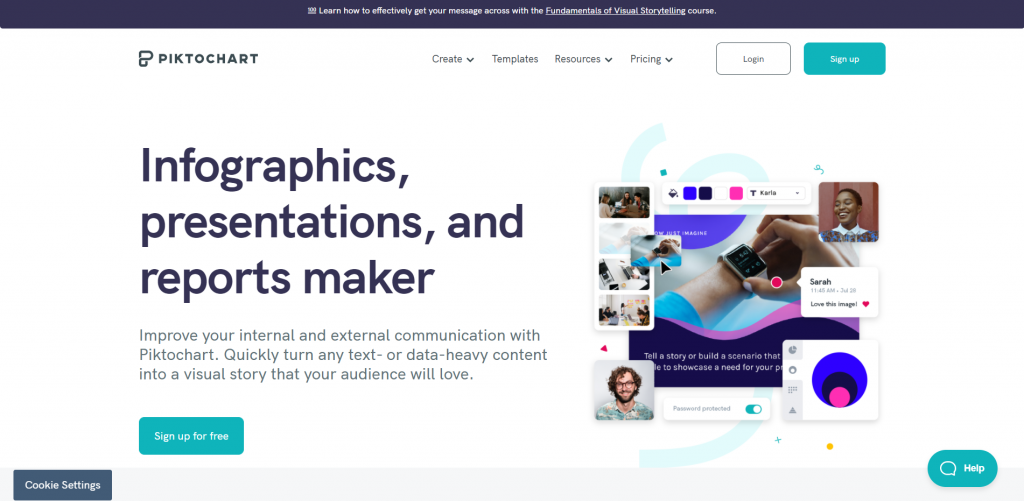 When you need to visualize any process of your business, Piktochart is the tool to have. You can create a presentation for new investors or clients, create a pitch deck, and a sales deck. This tool will transfer graphic reports into social media-ready presentations and boost up brand awareness. Piktochart also offers a free library of graphics, designed components, and templates.
Email Marketing
6. Mailchimp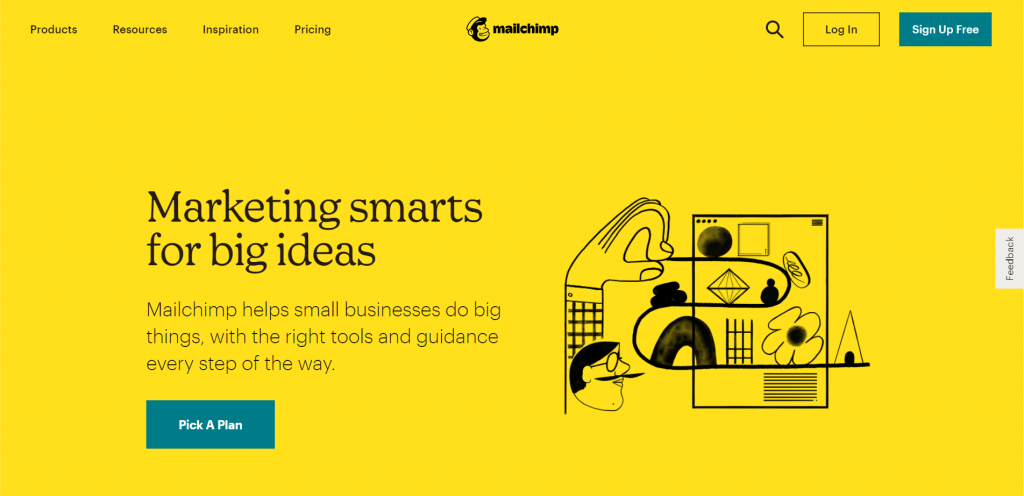 Mailchimp is a tool that automates your connection with your audience. It will send welcome emails or schedule emails to be sent at the most convenient time for your customers. It updates customers about their account activities on your site as well.
7. Campaign Monitor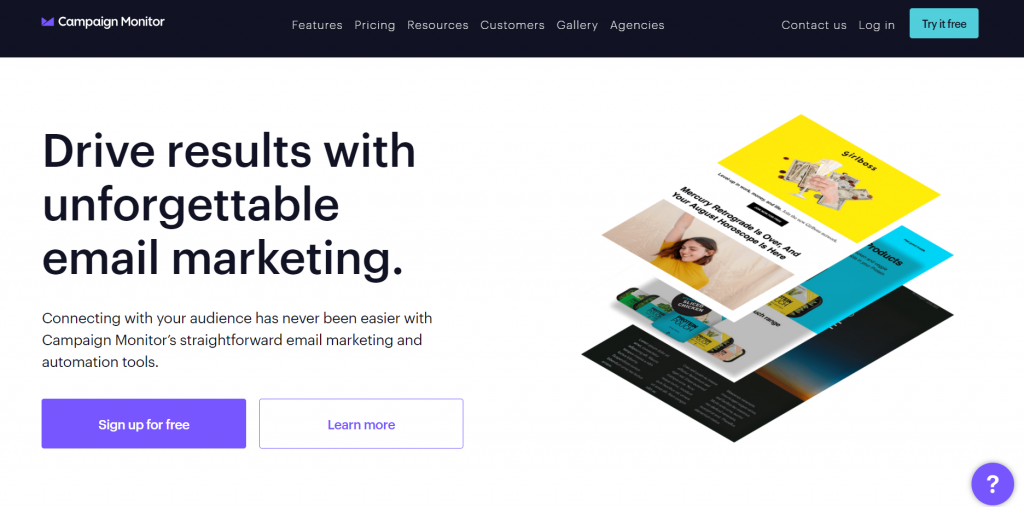 This is the ideal email marketing and automation tool for eCommerce. Using the drag-and-drop builder, you can customize any email template to match your brand.
Campaign Monitor offers email templates that are mobile responsive, and they give the option to lock section of the chosen template, so when it is used by other employees, important information about your site won't be lost when other email details are changed or updated.
8. Customer.io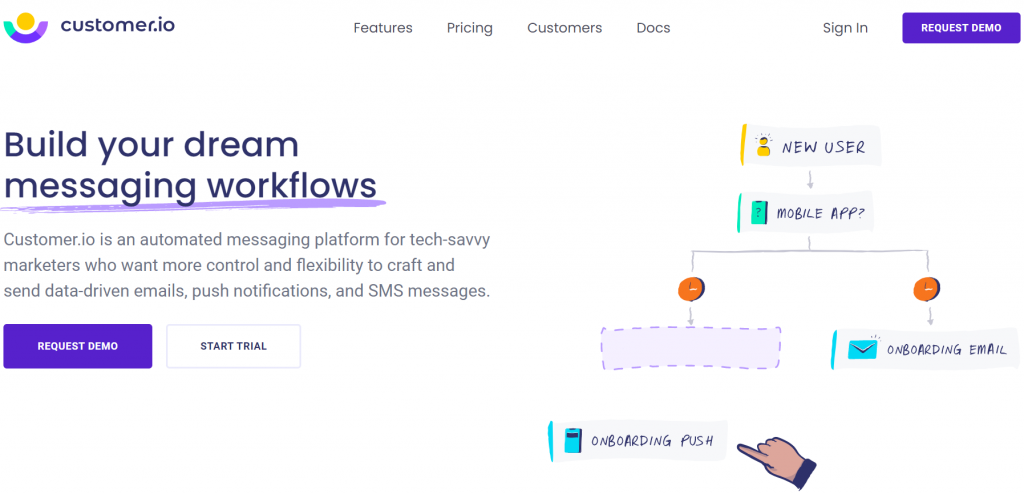 Customer.io offers not only emails but SMS messages and "push" notifications on its automated platform. Its team of email monitors will advise on sender authentication. Also, you will have their technical support and service team to keep your communication with customers undisturbed by troubleshooting.
Visibility
9. BuzzSumo
Your eCommerce needs to be updated with other viral trends so you can keep up with them to remain visible. BuzzSumo accesses the web in real-time and sorts popular stories to predict hits.
Using it, you will see instant data performance in the online world. It has geographic filtering for relevant regions, and its custom feeds are created to focus on important topics, domains, and locations.
10. OptiMonk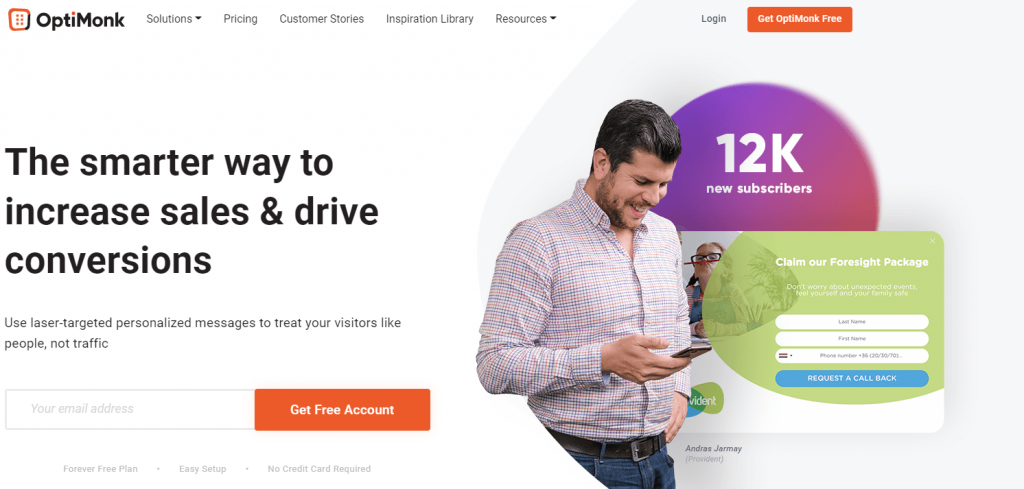 With the OptiMonk tool, you can transform features of your site into a digital assistant to communicate with your customers. OptiMonk will increase social engagement on your site by making announcements and increasing feedback.
It monitors visitor activities and displays your messages based on their preferences, connects campaigns, blocks unwanted IP addresses, and has custom variables.
10. Facebook Ads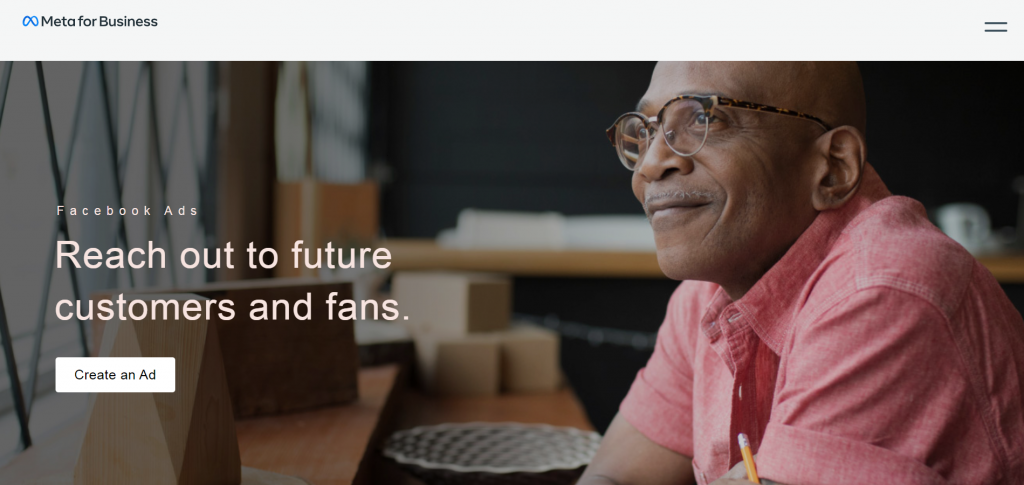 Using Facebook Ads, you will get online advertisements created and published on Facebook. Considering the reach of Facebook users it is a good way to increase visibility and for you to transfer this part of the job to a paid tool.
Analytics
11. Optimizely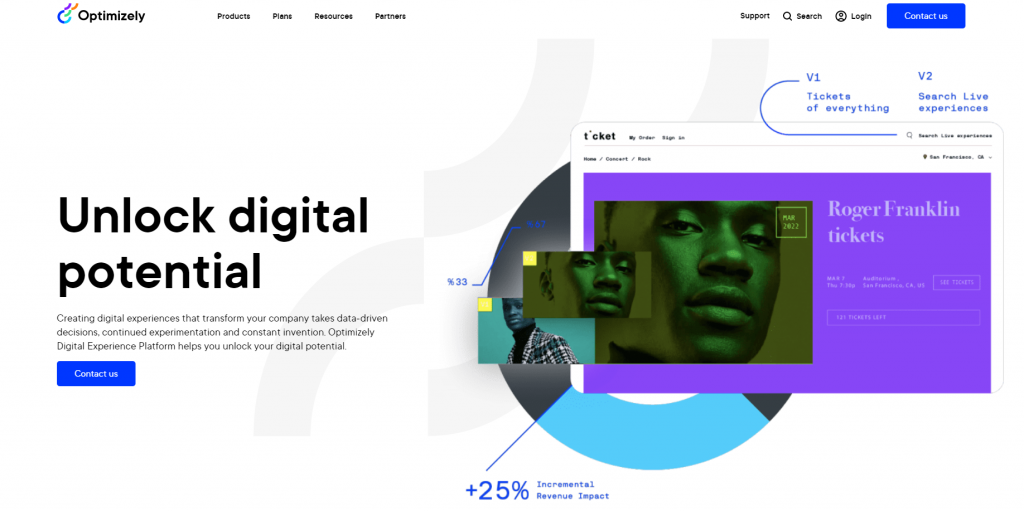 Optimizely uses AI for testing, so you will get recommendations, web A/B testing, server-side testing, data, and email testing. Based on those up-to-date analytics, you can optimize your business in line with market needs and have real-time insight into the marketing world.
12. Drift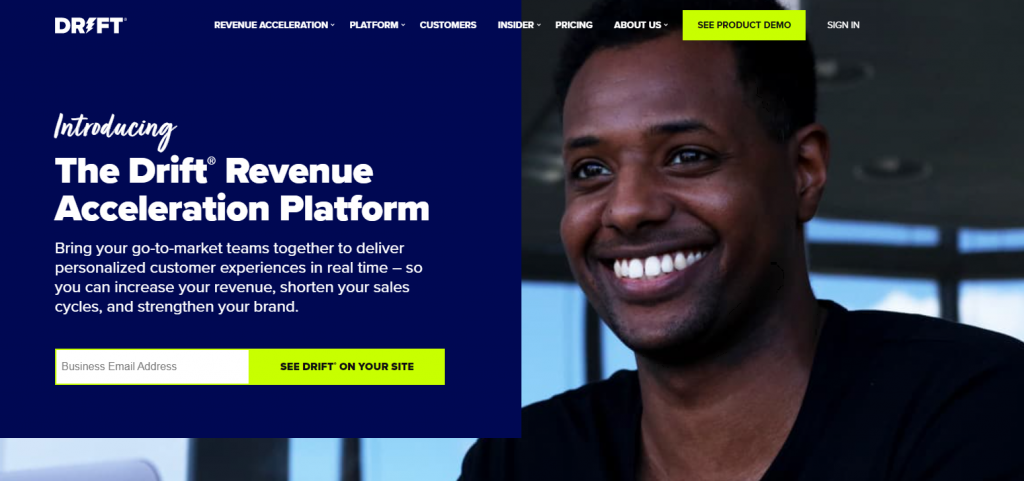 As a revenue acceleration tool, Drift will lead you in the right direction and help increase sales. Drift prioritizes target accounts and provides you with the right context, tools, and notifications to reach out to your customers. It uses AI to provide a positive experience for customers and will help you to drive more revenue.
13. AdEspresso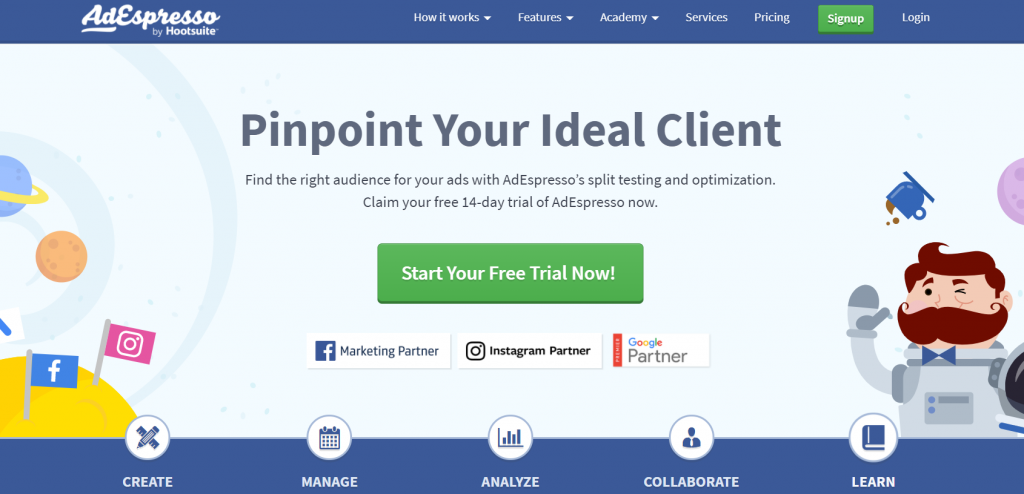 AdEspresso is a testing and optimization tool that uses Facebook, Instagram, and Google Ads, and you will get reports of your performances with its analytics and widgets. You can customize the main graph and see the metrics that have importance for your business making decisions.
Business Management
Time Management
14. Kin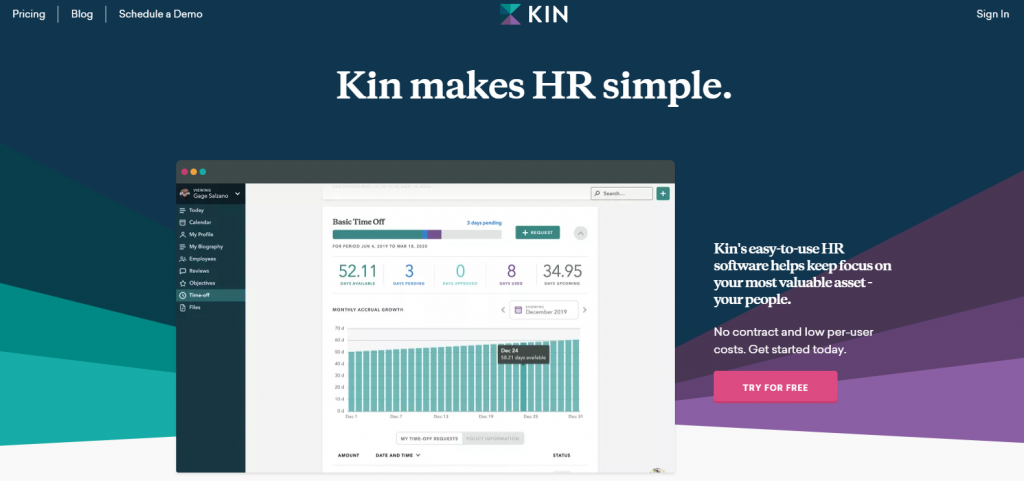 Kin is an HR management software. This tool has five great features, employee data management that will organize your employee data up-to-date for remote and onsite workers.
It has the self-service capability so personal and professional information is entered by the employee themselves. And lastly, there's an employee directory with job descriptions and bios that can be organized by group, team, and location.
15. Zirtual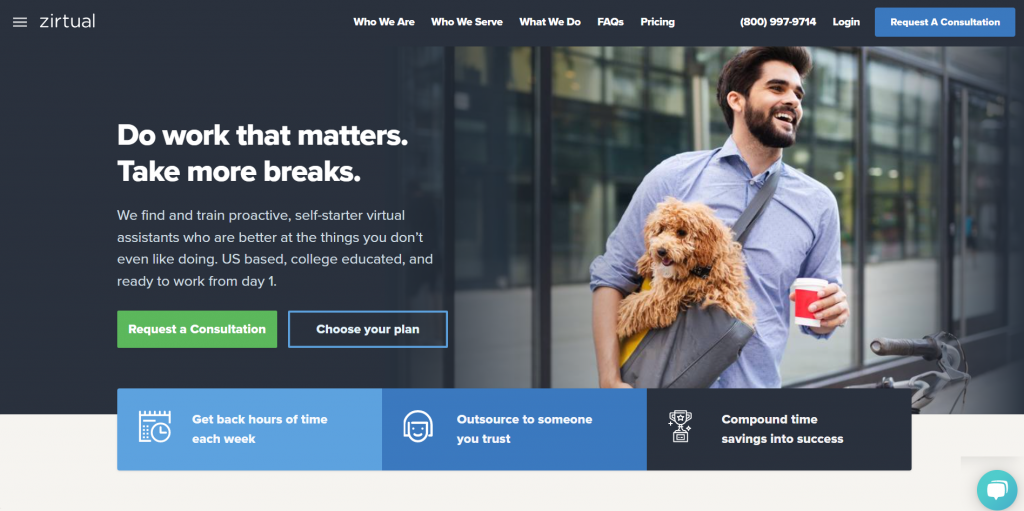 This is a place to find a virtual assistant for email management, data entry, scheduling, and research. Zirtual manages your inbox and calendar, and you can hire experienced virtual assistants for managing expenses, invoices, event planning, and travel booking. It will save a lot of your time and help you in your daily management role.
Inventory Management and Shipping
16. Sellbrite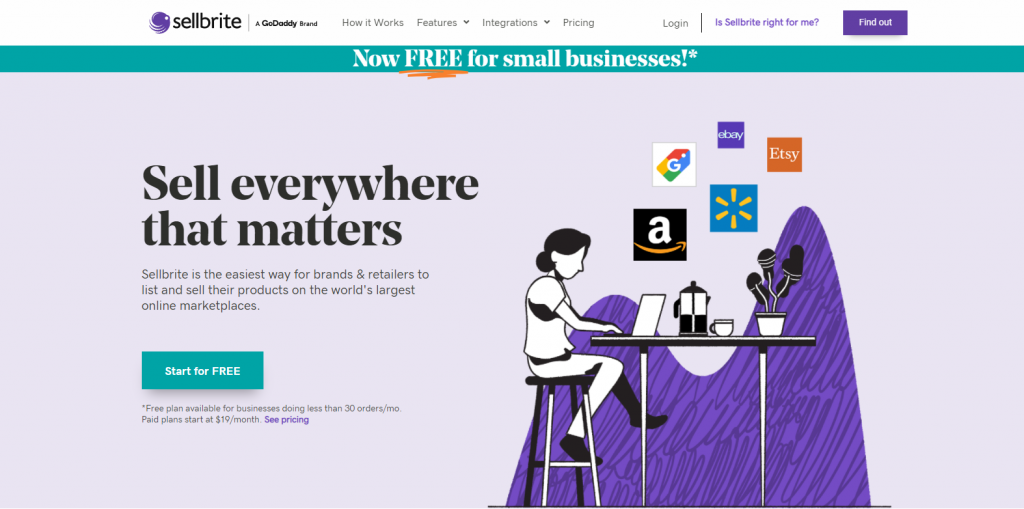 Sellbrite can manage inventory and orders. From its interface, it will create and manage listings, control your inventory, fulfill orders, and list your inventory on popular marketplaces to reach new customers.
17. Sourcify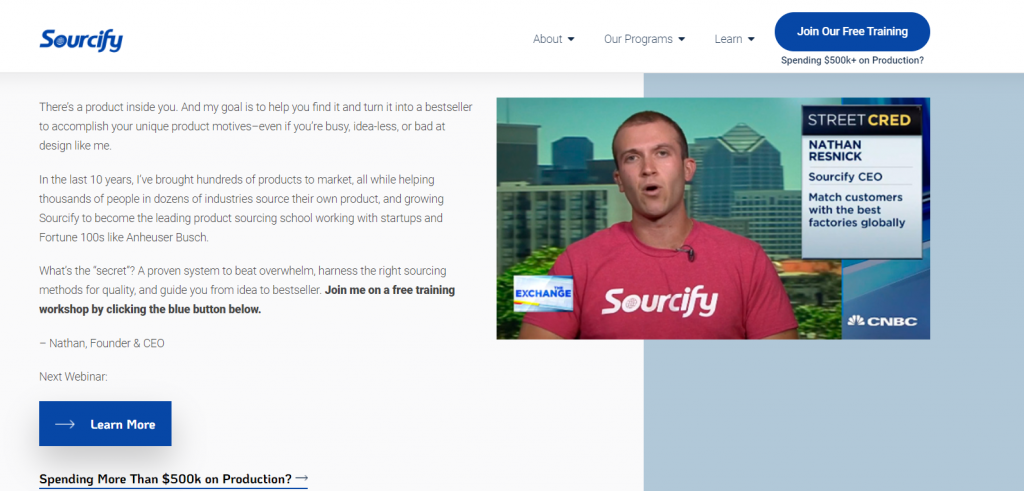 This tool will connect you with a world of product manufactories or suppliers when you need to stock up your inventory for production. Sourcify verifies factories by factory confirmation so you will have information on which suppliers are legitimate, and you can safely buy or use their supplies. It can also help you with your supply chain management.
18. ShipStation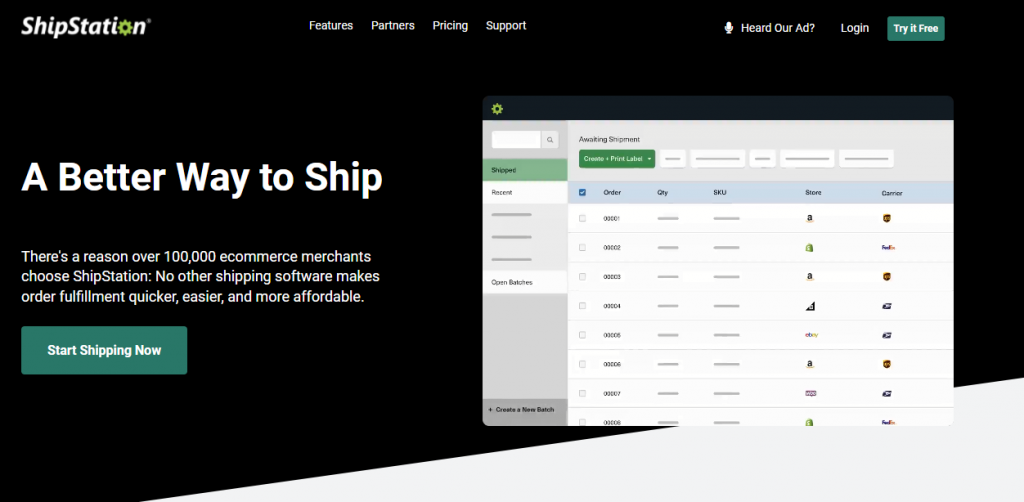 ShipStation is a shipping software. A tool that will quickly make and organize order fulfillment. Its working process is the following – import orders, manage them, print individual batch numbers, and after the shipping is finished, it will automatically update tracking information for your customer.
ShipStation offers support from a team of shipping experts. You can install its inventory app on a mobile device to track the process on the go.
Pricing
19. Wiser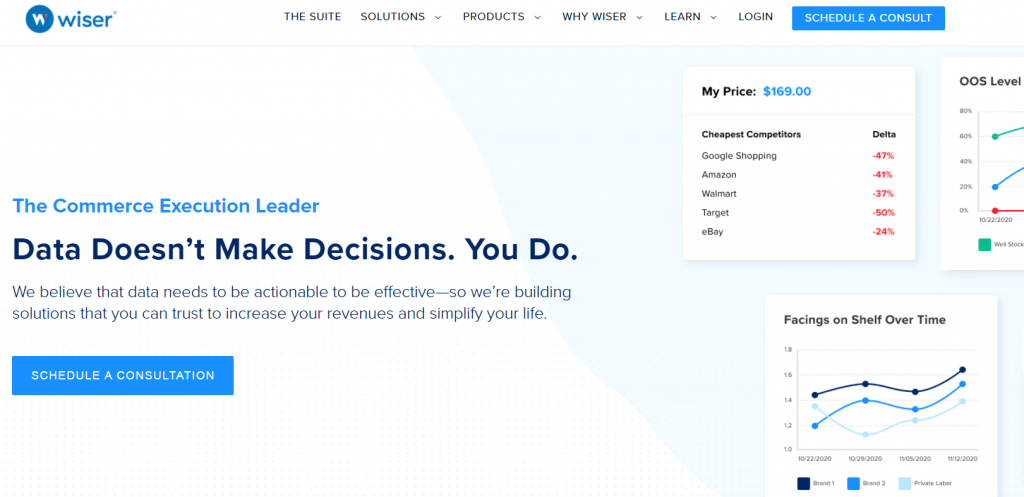 With Wiser, you will get a price management tool. It will compare your prices with the competition, analyze your field of work, and give you visibility to become more competitive in eCommerce.
Use the Price Optimization feature, and you will get automatized pricing solutions for your product without using manual calculation and research. Set the right price and improve your financial performance.
20. Signifyd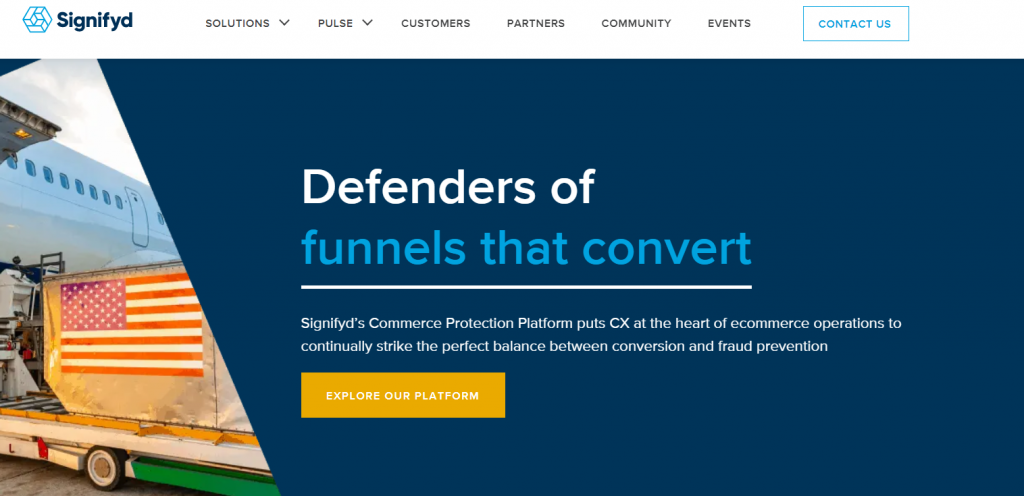 Signifyd is an Ecommerce protection platform that will eliminate fraud. It has revenue protection, so you will have "Good Orders" only. The tool will manage abuse and improve PSD2 Compliance. This can save you a lot of time and money, as well as protect you from fraud, thus increasing customers' trust in your business.
Customer Service
21. Zendesk Chat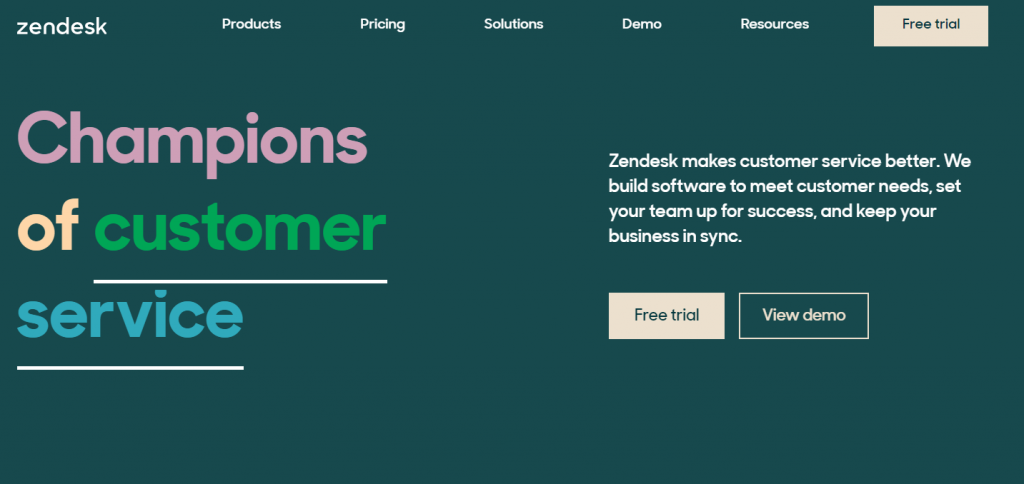 Zendesk is a customer service tool with a live chat feature, and with it, you will get your customers instant support that they can easily use. It will connect any channel of the Zendesk suite and provide all of your users with excellent customer support.
22. LeadChat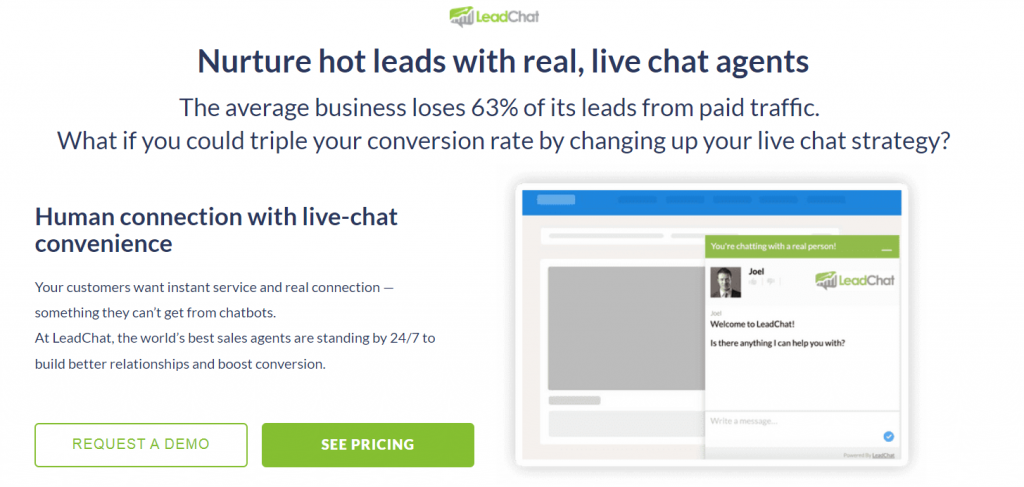 LeadChat offers live chat agents to your customers 24/7. Customers will be thrilled to have sales agents at their disposal to chat and find solutions to their problems or concerns related to your products.
23. Qualaroo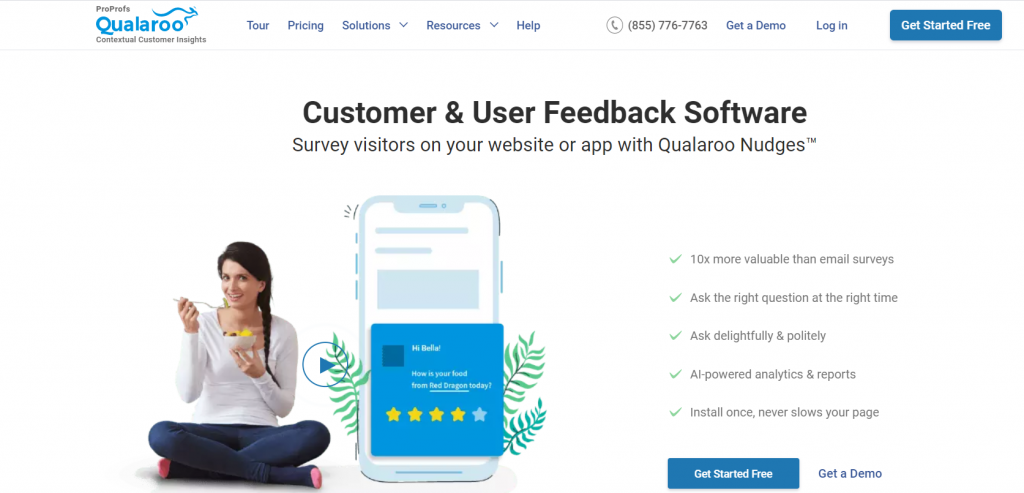 Website conversation rate is crucial to eCommerce success. Don't let visitors leave your site because they can't find answers or help while shopping. In addition to customer support, Qualaroo can also help with feedback and provide you with valuable info. If you know what your customers want, you can give it to them more easily after using Qualaroo or the Helpfull feedback tool.
Final Thoughts
This was a definitive list of tools that can help you scale your online business. Study them well, pick a few that you absolutely need and watch your business thrive.