For some years now, CommentLuv has been the star plugin for both WordPress and Blogger bloggers. It's been the number one 6 – in-1 plugin for traffic, links and overall engagement on blogs. The money making aspect of this plugin for long has been under the table.
In today's post, we are looking at how this plugin can help us make money as bloggers and affiliate marketers.
NB: If you are already promoting this product, I recommend you still read this post. I have shared some pretty awesome methods and tips to apply to your campaigns and make more sales.
Before now, promoting this plugin and earning commissions had been the privilege of premium members. You needed to buy the plugin to be able to access the affiliate resources which were only available in the member area.
I also remember that at one moment, Andy lunched a promotion through JVzoo. That gave the opportunity to non members to get involved in its promotion. While I don't know how far that channel is been till date, what I know is more doors are being opened to non members to make money.
The plugin was moved to Zaxaa, an excellent digital sales platform
Sign up to CommentLuv Affiliate Program here!
Why do I encourage you promote this plugin?
The very first reason is that I promote it myself and make commissions. Some of you using it have bought based on my recommendations. As far as I'm concerned, there is 0% refund rate. That's why I think if you promote it, you are sure of your money.
The second reason I encourage you promote CommentLuv premium is that it sales hot. Thousands of new blogs are created everyday and these blogs need to be powered by something that works. Bloggers need traffic, backlinks, friends and engagement. This plugin is a composition of all of these. So go ahead and try your hands on it.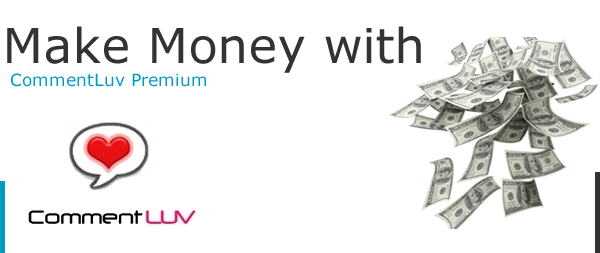 Here is the third reason – you get 50% commission. Apart from the ongoing promotion that pays $22.50 per sale, you earn up to $48.50 commission on the unlimited version. So if you make 3 sales per week, that brings you to about $580 per month from one product.
I sound theoretical right?
Keep reading!
The fourth reason is that you don't need to buy a copy before becoming an affiliate. Just hit the link above, sign up to its affiliate program. Then read below as I touch some areas how to promote it.
How to promote Commentluv premium as affiliate!
If you have a blog, it means you are ahead of others. Your blog is your main tool to bring in sales. Here are three main ways to use your blog to promote this plugin and make sales;
1 – Build a list and tell your subscribers about the plugin. That's one way that generate sales. If you have a list already, just send them a mail talking to them how this plugin can help them out.
2 – Add banners to your blog. As a matter of fact, banners are getting less effective by the day. That doesn't mean they are completely unproductive though. They still can be a good way to monetize your blog.
3 – Blog about commentluv! This seems to be the most effective way to go for now. Create a review post, showing how there is need for this plugin. If you create a SEO friendly article, you are sure to make sales over and over again.
How to boost Affiliate commissions!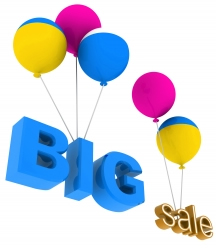 The best way to make more sales promoting this plugin is apply the method I explained in this post.  CommentLuv Premium has 5 different plugins so that means you can do 5 review related posts.
Secondly, add your own bonuses. It's important to encourage your readers to buy from you. If you offer them additional bonuses should they buy from you, that will go a long way to boost your sales.
Contact Andy, the author of the plugin and find out if he can create a unique discount code for your readers.  If he does that, then you will be a step closer to many more sales.
Buy and use the plugin on your blog.  This will give you more materials and arguments to be able to sell the product. If you haven't bought a copy yet, don't fail to grab it now. Click here for details. If you buy from me, you will get instant access to my products – CashDonator and ViralBird
Many of you have been reading the tips I share here on my blog and putting it to practice. I have been receiving so many mails from you about how you are seeing results. This is so exciting. If I have not replied to your mail, sorry for the delay. I will surely come to it and you'll hear from me.
Why am I saying this here?
There is no way you can succeed in blogging if you don't put the tips you read to action. So go ahead and try promoting this product and see how you make commissions. Do five or more review posts about it and we shall celebrate your commissions. Good luck!
Thanks for reading. Drop a comment and share this post on social media.