Blogging today has grown into a huge money making exercise. Out of every 10 blogs you read, 7 – 9 have some money making objects on it.
That doesn't only tell you bloggers want to make money with their blogs. It also points to the fact that it's possible to make money as a blogger.
While some bloggers are earning full time income from their blogs, others are barely struggling to earn cents. But the question is 'Is it easy?'
Most of you reading my blog know I talk a lot on different ways to monetize your blog. Everything I write here about making money stems from personal experiences. I have tried a couple of things, some of them very stupid 😉 but where it doesn't work, I just keep it to myself.
I have read so many mails from readers who crave to generate income from their blogs. Some have established blogs yet don't know where to begin. Some are freshmen who want to start making money as soon as possible.
The truth is everyone with a blog that's read can make money. Here are 4 main reasons why yours is not making (enough) money;
Why your blog is not making (enough) money!
---
1 – You don't solve any problems!
This is the core of making money online. People spend where their problems are solved. That means if you don't seek to solve any, you don't get paid.
Your ability in solving people's problems lies in you being able to identify the problems, those affected and then develop and provide  a long lasting solution.
I know the next question is how do I use my blog to help people solve problem?
It's pretty easy even if you don't have any specific skills. However, if you have skills in something (video editing, article writing, web development, graphics designing, wight lost, pet training, automobile, gardening, relationships, health, cooking, etc) develop these skills and let your audience know you are an expert in them.
I bet people have problems in these different fields and they need solutions. Once you help them with solutions, you'll get their money.
What if you don't have any skills?
As a blogger, at least you have some writing skills. You can still help your readers by telling them about some products that will help them solve problems.
If you are in the health niche for instance, help your audience cure Eczema, Yeast, Cough,  etc by letting them discover the treatment. By reviewing a product like Yestrol for instance, you make money whenever someone buys through your blog. That's what we call Affiliate Marketing.
2 – You don't monetize at all!
This may sound really stupid but I have come across several cases of bloggers who don't have an idea what to do to monetize their blogs.
A typical case is a reader (Identity closed) with an interesting food blog with lots of exciting posts on different areas of cooking. He's also got a large community of readers.  (People love food 😉 ). Despite being so knowledgeable, having a highly read blog with an active community, he was well unable to generate income from that blog.
Now, it's very easy for him to start seeing results by beginning to put to use the money making capacity of his blog.
He writes a lot on different recipes so creating his own product or promoting some kitchen utensils on Amazon could just be a very targeted approach.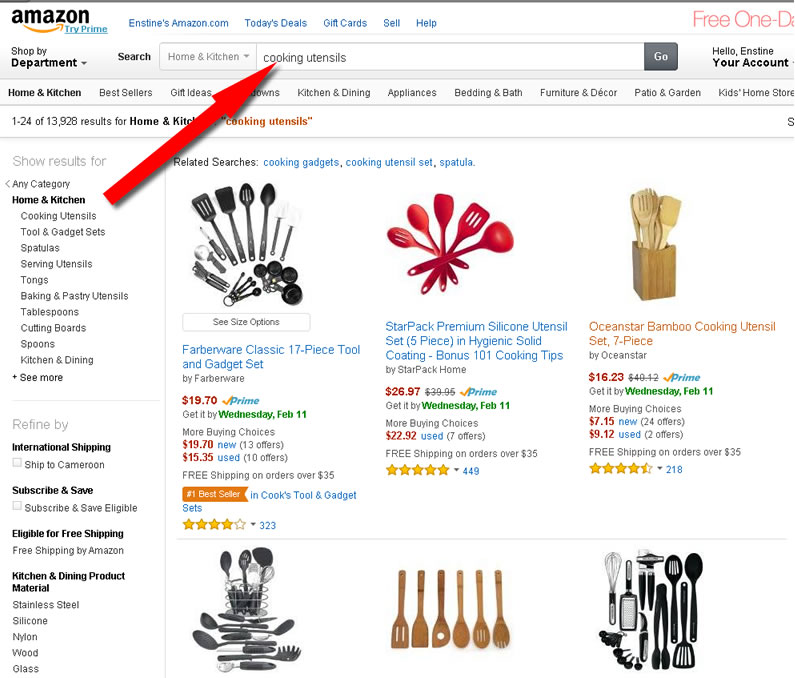 If you want to sell space on your blog, create an advertise here page (or something similar). You'll have to let your readers know they can buy space on your blog.
Give out enough materials to help them come to that conclusion to buy your space. Advertisers have certain things they look for on your blog so make sure these things available to them.
Download my free report that shows you exactly what advertisers want. This will help you make more money by selling space on your blog.
3 – You monetize wrongly!
This is one of the must stupid reasons most of us bloggers don't make enough money from our blogs. We do the wrong things and expect good results.
Now, simply because a friend is making money with Google Adsense does not mean that will work for me. The truth is Adsense does not work well in some niches.
The first thing you have to do is know your audience. By posting contents on different topics, you should be able to know which topic generates more activities and where your readers are likely to spend.
I have come across bloggers who did some Affiliate product reviews on their blogs and I was asking myself how did they come about this. That an affiliate product pays high commission and a certain blog is generating sales from it does not mean it can do well on your blog.
Some of us just paste banners here and there and pray to make sales. Wrong!
NB: I recommend you check out this post where I reveal something quite hot about banners.
Before you advertise any products (by doing reviews or banners), be sure it can help solve your readers' problems.
Some products have very poor affiliate programs. They either have poor affiliate software or very unfriendly policies. You have to take all of this into account before you start wasting your time and space on your blog.
4 – You don't have traffic!
Traffic plays an important part in online business. If there are no readers coming to your blog from search engines, social media, emails and other referral channels, be very sure you are never going to make a cent.
The more your traffic, the bigger your marketplace. Note however that it's not just about any traffic. If you pull un-targeted visitors, it will end up wasting your bandwidth, generating no income.
You have to focus on attracting people that will find value in what you share. For the most part, the more traffic you get from search engines, the better your chances to monetize your blog and generating exciting income.
While traffic is crucial in making money with your blog, it's won't still make any sense if the other 3 factor discussed above are not well in place.
NB: I have written an article I recommend you check out as it fully complements this post. Check out this article to know more reasons why you may be wrong focusing on traffic.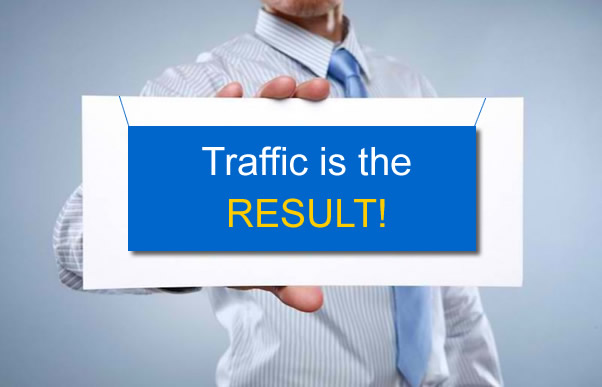 You discover here that all of this are working together to build a reasonable source of income.
I know there maybe other reasons you are not able to generate income with your blog but if you focus on these 4 to develop them, you are certainly going to witness an improvement.
So let's discuss!
What other reasons do you think bloggers are unable to monetize their blogs? Let me hear from you in the comment box and please, help share this post on social media.