BroadedNet version 1.3 is here with an interesting update. While more updates are being cooked, this is something I'm excited about.
I have written so much about BroadedNet here (and many other bloggers have written about it too). The most recent article I wrote on this blog is this one. In this article, I show you how broaded is perfectly Adsense and Google friendly. It's not anything near PBN, backlink tool or fake pageview generator. So check that post out how this tool is clean and should be used by anyone.
On that same post, I got a beautiful suggestion from Sherman Smith (Thank you bro) and that set my coding fingers to work.
So what's new in Version 1.3?
This is what Sherman calls Branding update and I agree with him. It (optionally) adds bloggers' gravatars to their listings on the widget.
The first thing you have to do is hit the 'update now' command within your plugin page in your WordPress Admin. You should see something that looks like this;

You know updating plugins in WordPress is as simple as hitting that link. Note that no Javascript or CSS files have been added so your site loading speed remains untouched.
NB: If you've not installed the plugin before, simply go to your WordPress dashboard, point to plugins and click Add New
In the "Search Plugins" form field, type broadednet and hit "Enter" on your keyboard. You will see the plugin and some details. Just hit the button to install.
After completing the update (or doing a fresh install), go to Appearance -> Widgets
For new copies, you understand you have to drag the widget to any sidebar you find most appropriate. The more you expose it, the more credits you earn from the system and the more traffic you get.
Here is what the widget looks like (and the new options in version 1.3)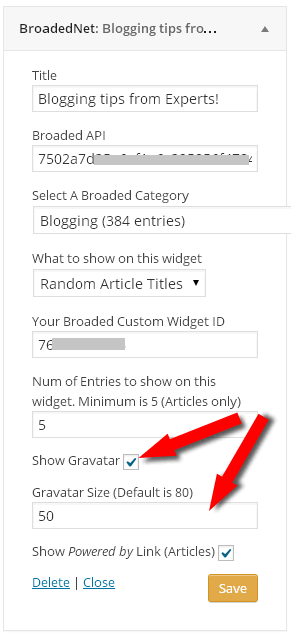 There are 2 options here in this update;
Show gravatar: quite self explanatory
Gravatar size: Also self explanatory. Note that you cannot set the size to anything above 80. So you have to be testing this out until you get what's the best fit for your blog.
This is what it looks like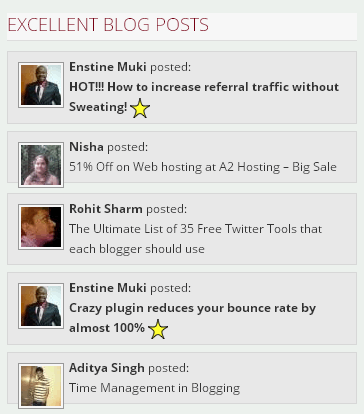 On  webmaster-success.com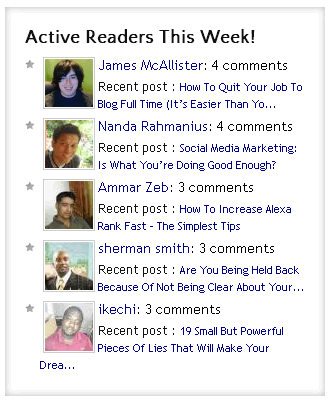 NB: If you disable the gravatar option you'll get your normal bullet list
Where do I get the gravatar image from?
The gravatar pictures are all being pulled from gravatar.com. What I do is I simply check for a gravatar image attached to the email you signed up to BroadedNet with. If you don't have a photo attached to your BroadedNet email, this is what you will have on all your campaigns:

If you don't want this image displayed alongside your campaigns, go to gravatar.com and create a free account. Be sure to use the exact email address you used to create your BroadedNet account. Upload a picture to your gravatar account and it will be automatically available and linked to all your campaigns.
NB: Any porn or incriminating picture will lead to outright suspension of your account without refunds!
Free Credits
To celebrate this new Feature, here is coupon code for some free credits. Please help tweet about broaded.
Here is the coupon code: GRAVA
Go to BroadedNet and sign in/up. Click 'Got coupon code?' on the right sidebar and enter the code to grab the credits
So please grab your free credits and go update now. Let me know what you think about this feature in the comment box below.