JustRetweet is a Social Media App that is used by many bloggers to get their blog posts shared on Social Media. It's a free platform so if you are just learning about it, you can head over to it here and sign up.
It allows you to get Twitter Retweets, Facebook likes and Google pluses. The platform is 100% manual. That means you have to sign in, submit your artweet_boxticles, get others articles retweeted, liked or plused in other to earn points.
That's one makes the platform most effective. Everyone has to work. There would have been an RSS syndication function that automatically pulls articles from blogs but I think the developers thought well not to include this feature.
Bloggers want everything automatized. If everyone submits automatically, no one will be there to tweet, like or plus. The social actions on the platform is what's more important so everyone should be there to engage.
But how does JustRetweet function?
The idea is that you need credits in your account. That's what enables you to submit your blog posts. Evidently, without these credits, you won't be able to benefit from the platform.
When submitting your article, you give out a certain amount of credits (say 50) to anyone willing to tweet or like or plus your article. Anyone who therefore does a social action on your article will earn the 50 credits.
So if you have 1000 credits in your account and you submit a post allocating 50 credits per social action, that means you'll get 20 social actions (retweets, Likes and Plus).
NB: Check this post for Free JustRetweet Credits
But note that the platform is quite flexible, allowing you to choose which of the three social actions should be active on the post. While the Retweet action is forced, Facebook Likes and Google Pluses are optional. Illustration below
As members carry out social actions on your entries and earn your credits, that will allow them to post their own entries.  So the more credits you give out, the more social actions and the more expore and traffic from social media.
If you don't have credits and you are not willing to retweet, like or plus others content, you simply buy from the store.
So how do you use JustRetweet?
First go to the website and signup with Twitter here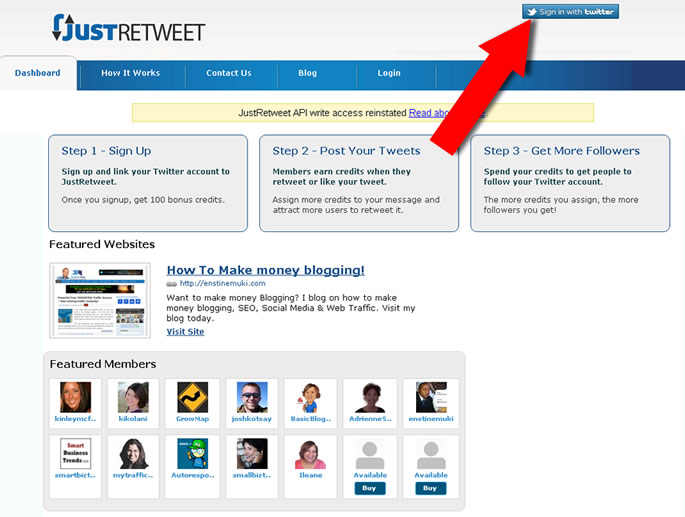 Once in your account, go to the settings page for some basic settings. If you are new member, you will have to go through some reasonable limitations. Posts from new accounts with little activities  gets moderated. That's to make sure trash is kept away.
Now, as a new member, you probably won't have enough credits in your account to start attracting social actions. You have two options;
1 – Buy credits from the store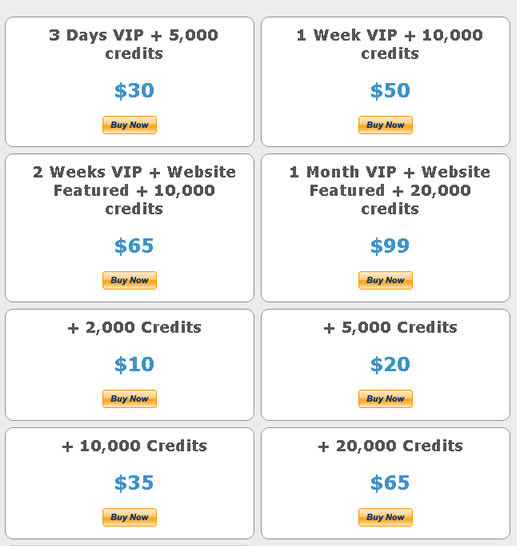 2 – Retweet, Like or Plus others contents to earn credits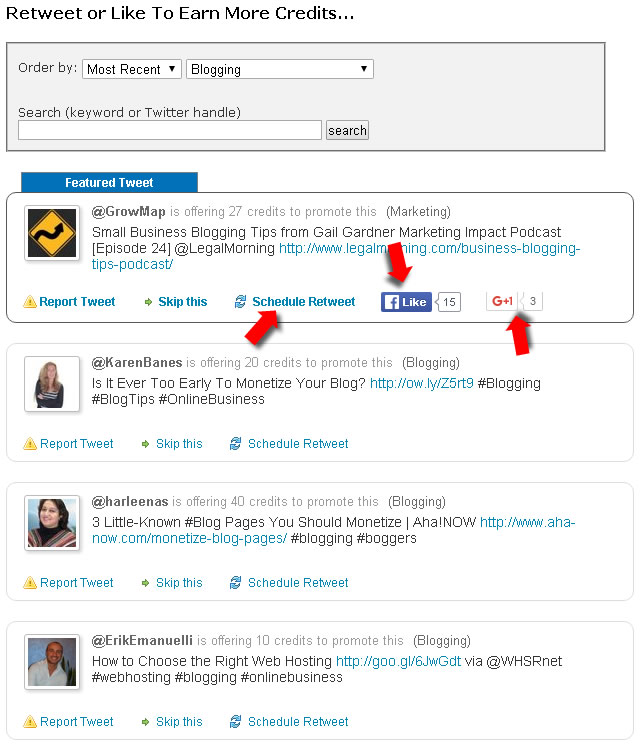 A couple of things to note here!
Entries are displayed in categories
You can choose to order by time or number of credits offered and by category
If you don't want to tweet an entry, just click 'Skip this' to remove it from the queue.
When you click 'Schedule Retweet', the entry is buffered and shared following the intervals you selected on your settings page.
How do you submit an entry ?
The reason of joining this platform is to submit your entry (blog post) so that others can carry out actions on it to trigger traffic. So once you are set to submit your post, click 'Submit Tweet'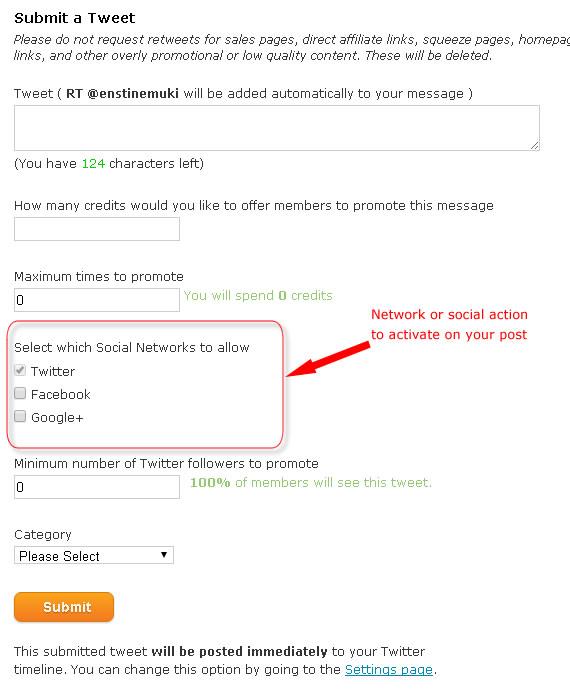 Once you click 'Submit', your post will go live instantly if your account has a green status. The mods here are very careful. You will have to be active on the platform for some time before they grant you that status.
What are some limitations?
JustRetweet is essentially for bloggers. Promoting sales pages, lead capture pages, affiliate links, site home page is not allowed.
If you want to use it to promote an affiliate product like this one, you'll have to do a review on your blog first. Next, promote your review post on the platform.
Does one really get result with JustRetweet?
You know what makes the strength of a platform is not just the script. The quality of its members is the first measuring factor.
The quality of bloggers on JustRetweet can give you a clear idea of the kind of results you can get from the platform.

I know you can already identify some of these faces. These are some of those I know are on the platform and have engaged with me a couple of times.
Now, from the image below, you understand I have been using the platform for years now. Why do I stick to i t?
Simple! I see results: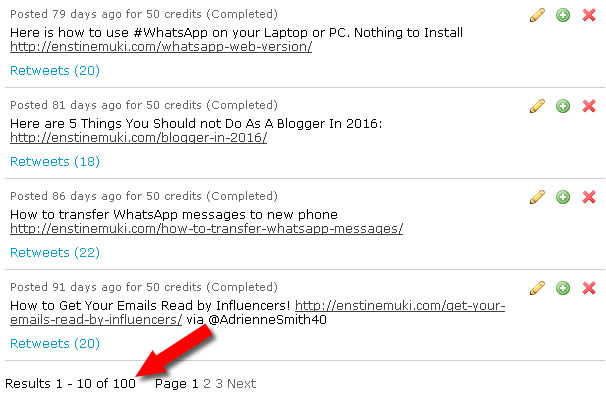 JustRetweet also generates referral traffic
One of the beauties of this platform is the fact that it also generate referral traffic from real visitors. As members are advised to visit any link before promoting it, this will cause them to click to your site first to find out if this is worth promoting to my followers.
This of course will generate referral traffic to your blog

My Google Analytics report tells me JustRetweet has been sending me referral traffic. That's one of the reasons to give the tool a try.
Conclusion
Though JustRetweet is quite simple, I think I have touched on the most essential aspects you need to know. Basically, it helps you get more retweets, Facebook likes, Google pluses and referral traffic.
Ideally, after publishing a blog post, one of the immediate things you should do to create some noise around it is to submit to JustRetweet. As the platform is very active, you will (almost instantly) start getting social exposure.
Note that the more credits you give out per action, the more actions you get.
Let me know what you think. I have also published this post on the platform so if you still meet it there, kindly retweet, like and plus for the allocated credits