One of the main problems we have with our mobile devices is limited storage capacity. Your Android phone can only contain a very limited amount of data. The solution at the moment is create some more space on existing storage by deleting some files. But once files are deleted, it gets more complicated to recover them without the help of apps.
Sometimes, we accidentally delete photos, videos, messages or some useful files from our mobile device. Once this happens, there is often some panic and some very bad feelings.
Today, we are looking at how an android data recovery app can help us recover deleted photos from android. Not only that! This same app can also help you recover deleted text messages, videos, documents, etc in a matter of minutes.
Some weeks back, after this bloggers forum, I got some quite exciting pictures deleted from my phone by accident. It got me thinking and looking for how to restore deleted pictures on android. But I had luck showering on me;
I smiled when I understood that deleted documents can be recovered with an early undelete action. The point is that files deleted on Android are not really deleted. Whether photos, music, documents, it is not actually deleted until something has been written over it in the device's memory.
If you've deleted some messages from your phone, you have to act quick, because the messages are really not deleted until the portion of memory on which they are saved is rewritten.
Retrieve deleted text messages and document with iSkysoft Android Data Recovery!
iSkysoft Android Data Recovery is one wonderful android picture recovery app I have used with a huge dose of satisfaction. The first thing you do once you grab a copy is install on your PC.
Just in three simple steps, you can easily and quickly recover your lost files. No complex steps required than these;
Connect Your Android Device
Preview and Recover Android Data
Scan for the Lost Files on Android
How recovering deleted files is easy!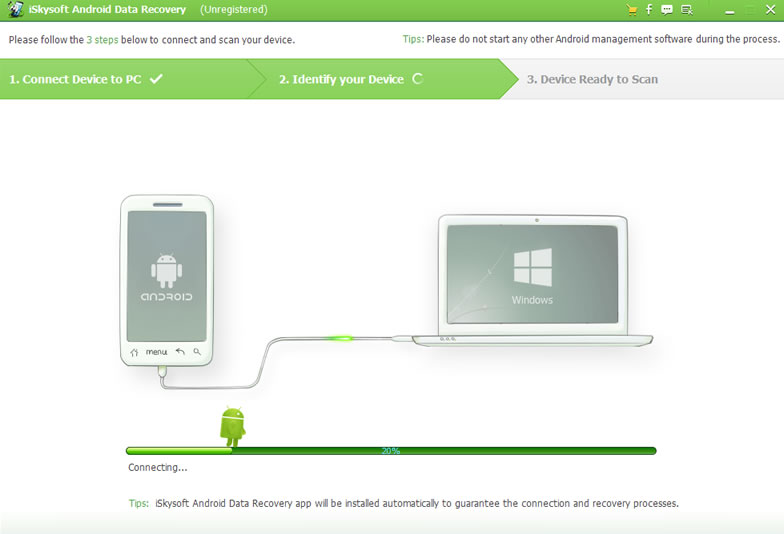 Once your Android device is connected to the PC, the iSkysoft Android Data Recovery app will automatically identify and install it. You don't really have to do anything here except to sit and watch the software at work.
Start scanning your phone for deleted files!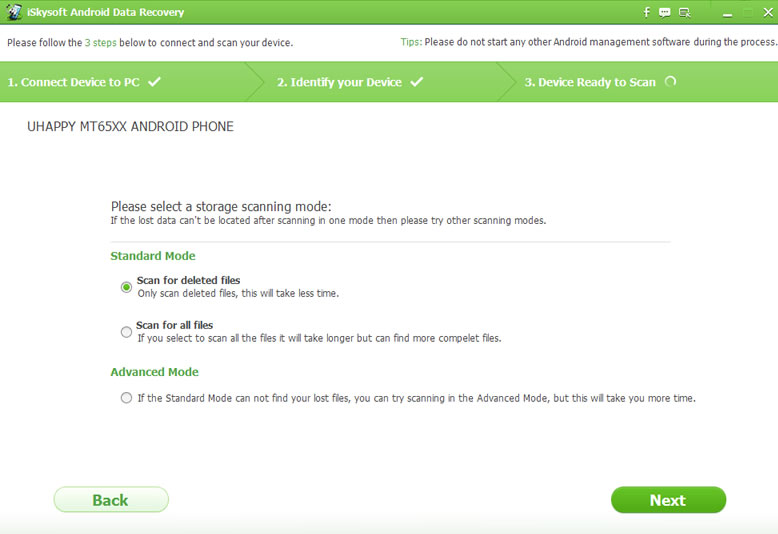 There are different storage scanning mode. But for quick results, scan for deleted files only. There will be an RSA key prompt on your smartphone (check 'Always accept' to make it easier). This will make the connection between the two devices secure and, of course, grant Superuser permission when prompted.
This smart data recovery app will ask you to select the type of file to recover. If you just photos, un-check the other options and make sure just the "Galery" option is selected.
Note that the more options you check, the more time it will take to recover the deleted data.
In the image below, I unchecked other options except the "Galery" for my pictures. What I have is a list of 517 deleted photos with an option to restore everything with a simple click of a button or pick a few pictures to restore.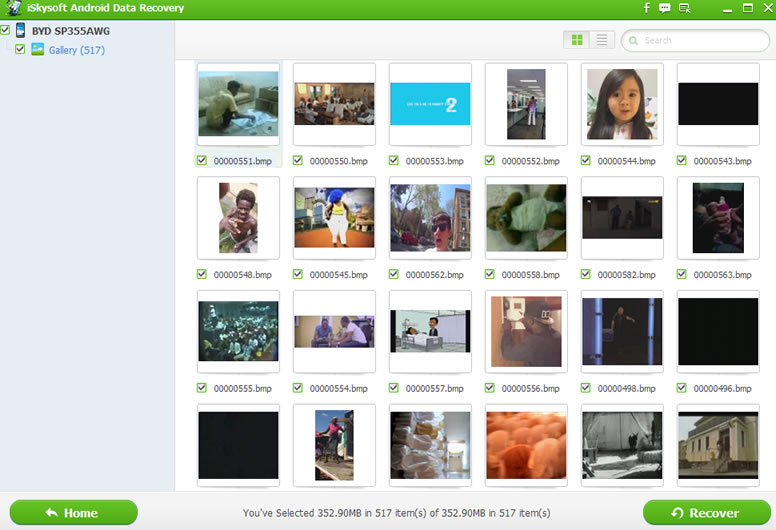 If you have been looking for ways to recover deleted text messages or recover deleted photos from android, This app is just what you should try out.
Why you need a copy of iSkysoft Android Data Recovery
It's user-friendly. The easy-to-use wizard guides you through a few clicks of the mouse to effortlessly recover your deleted files.
It can also scan and recover files on your MicroSD card
iSkysoft Android Data Recovery supports more than 6000 different Android devices. Here is a list of supported devices
Click here for details and download your copy!
Let me know what you think about this app. Share your points in the comment box below.