Not every blog makes money. But any blog can make money if given the right elements and  anyone can start a blog any time.
Many bloggers blog for many different reasons but most of us (bloggers) dream to generate some income in the activity. Unfortunately, this has always been difficult to achieve.
There are many reasons bloggers fail to hit their targets. But I think everything revolves round the fact that they fail to treat blogging like a business.
Like any other business, if you handle your blog with levity or not doing the right things, you are bound to fail.
But how do you really create a blog that will constantly generate growing income?
Some blogs generate income but are stagnant. For years, there is no growth in revenue. In some worst cases, the curve moves downward.
Smart Passive Income of Pat is a good example of a blog whose income curve is upward: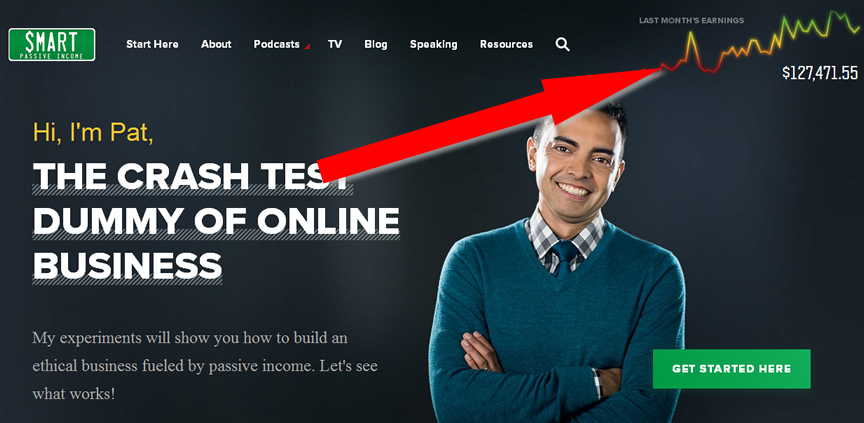 Pat constantly publishes his income reports and this shows us how his earnings from his blog and blogging activities grow progressively.
Shoutmeloud of Harsh is another example of a blog whose income grows: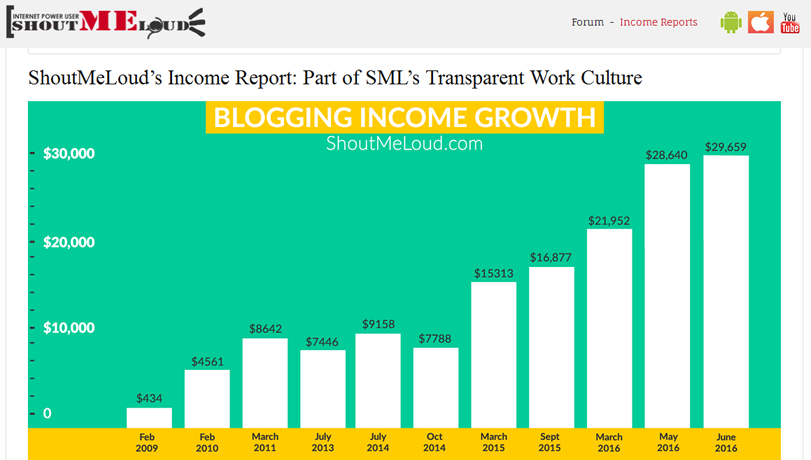 Every business aims at growth. Pat, Harsh and many more bloggers have proven to us that you can create a blog that makes more money month after month. Here are some tips to guide you.
How to create a blog that makes more money month after month!
1 – Lay a solid foundation
---
Everything else starts from here!
Any building that can stand the test of time and other negative environmental factors must strongly rely on its underlying foundation.
A week foundation is a factor that favors failure.
A couple of things you must get right before starting your blogging business. If you miss out on any of these from the very start, chances of generating an increasing income may be compromised:
a – Choosing your topic
The topic or niche you choose to blog in is a serious factor that hugely determines the growth path of your blogging business. Many topics are seasonal and can quickly run into drought season.
It's important to turn to evergreen topics  to be sure of fresh content anytime.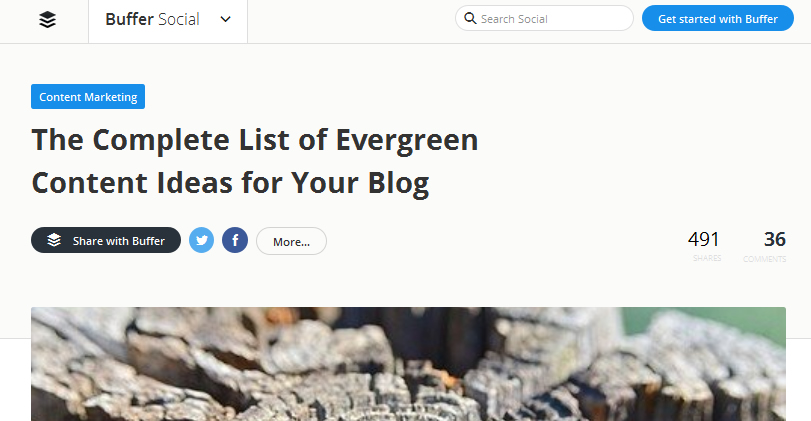 While your passion is a strong factor, you must not forget that blogging is information. As you choose a topic you are passionate about, make sure you can always research and come up with consumable content.
Here is a highly recommended list of 100 evergreen content ideas: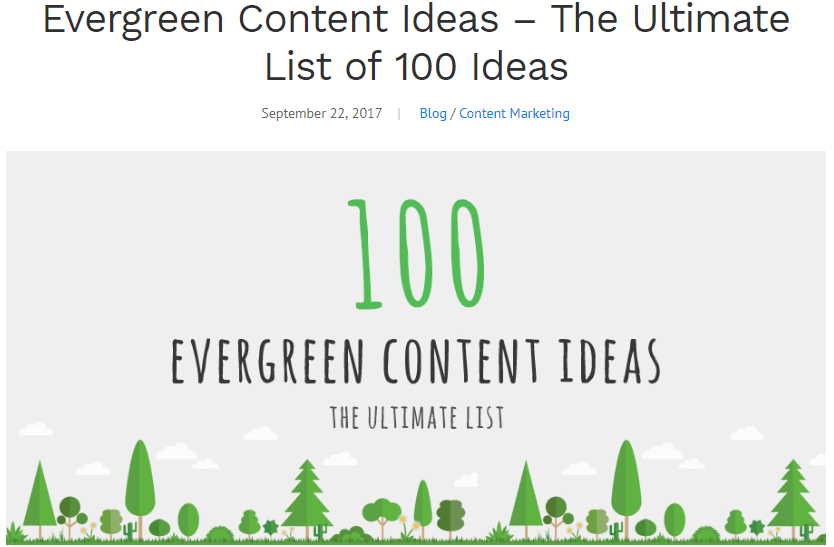 b – Get the right premium tools
One of the misconceptions around is that you can always rely on the free world to grow your business. There are tons of free tools out there but most of these are not the right tools you need for your business.
As a matter of fact, free is not always free. You end up getting less with free resources and this greatly slows down your business.
In blogging, everything can be gotten for free, from web hosting to WordPress themes and plugins. However, if you want to build a killer WP blog that can generate income steadily, I recommend going in for premium web hosting, themes and plugin
c – Invest in yourself
Behind every successful blog is a successful blogger. Note  that your brilliance or mediocrity will be reflected in whatever you do.
As a matter of fact, most bloggers are failing or delaying their success simply by trying to figure things out themselves.
There is nothing wrong with that…
But if you want real and progressive success, invest in training materials to acquire the right skills. The world today needs professionals and not half-baked cakes.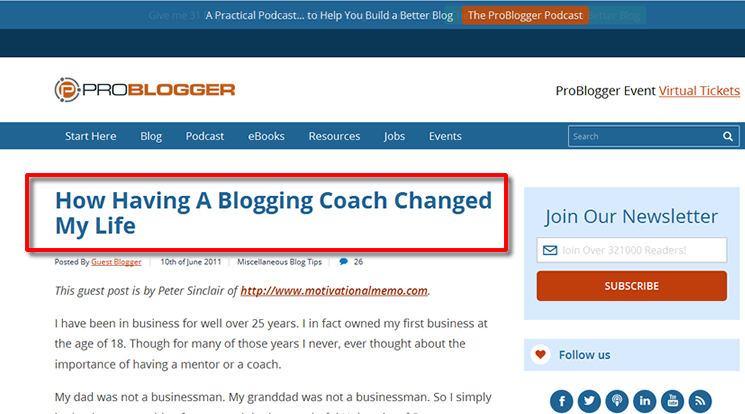 Peter Sinclair shows us in this post how hiring a coach after many years in business meant a big turning point in his success. I imagine he would have had greater achievements if he got the coach earlier.
A coach is someone who has attained a certain success level, having gone through different steps, and is able to show you the exact things to do in order to see same or bigger results.
My friend Tor Refsland of timemanagementchef.com has had a successful coaching experience with Sue Anne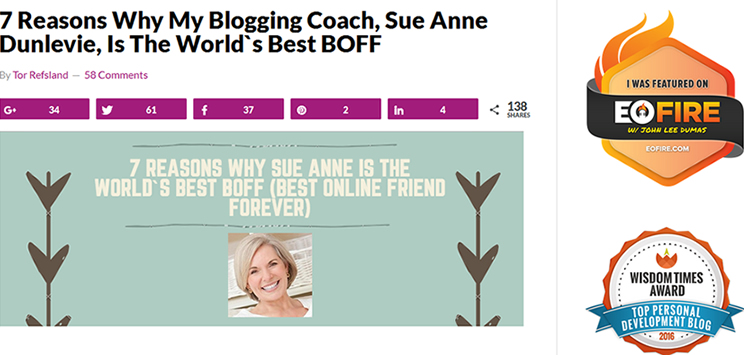 There are shortcuts in being mentored.If you want to go straight to the point and avoid wasting money on being scammed, hire a coach or invest  in premium training platforms.
2 – Build a community
---
Any blog that makes steady income has surely built and grown an active community with time. Your community is your marketplace. That means the larger your community, the larger your income.
Your community members are readers who constantly read your blog and love your content. The trust your recommendations and act on your words.

These are your friends, list subscribers, social media followers and feed subscribers.
Growing your community is essential in maintaining a source of increasing passive income. That's why you should constantly build a list, adding new members daily. Be active on social media so as to get more followers and friends.
3 – Keep an eye on new developments
---
The world is constantly changing and new opportunities are popping to the surface every day. As a matter of fact, most successful bloggers are the ones who always publish first on new product releases.
This gives you an edge over others in the market. For the most part, you'll grab a nice position on Google page one. If you are doing affiliate marketing, your tracking cookie gets stored first in most browsers as your links get clicked first. This of course will ensure you get the commission before any one else promoting the same product.
Google Alerts (content change detection and notification service) is a nice tool to get alerts each time something new comes up. Sign up to niche forums in your industry and  join JV communities. These are places to get first-hand information on industry product announcements and updates.
4 – Monetize properly
---
Blog monetizing methods have changed in recent times. While new methods have stepped in, old school money making models still generate results but with less efficiency.
There are 15 and more ways bloggers make money. I don't want to dwell on these now but I want to recommend you focus on one that will gradually build your blog into a money generating monster.
-> Affiliate Marketing
This is a money making method that will never fade away. As a matter of fact, its strength grows day by day. The simple reason is that people need help to grow their business. So they are willing to pay you a commission if you help their businesses grow.
If you want to create a blog that makes increasing money with Affiliate Marketing, here are few steps to follow:
a) Get the proper training in affiliate marketing
Folks think they can just read random materials on the Internet and acquire the necessary skills in Affiliate Marketing. This might have worked for some but trust me, a majority who fail go down this path.
My recommendation is that you get some sort of formal training. I have written a book on Affiliate Marketing for bloggers. I recommend grabbing a copy of my book.
Another option is to sign up to affiliate marketing training platforms like Affilorama.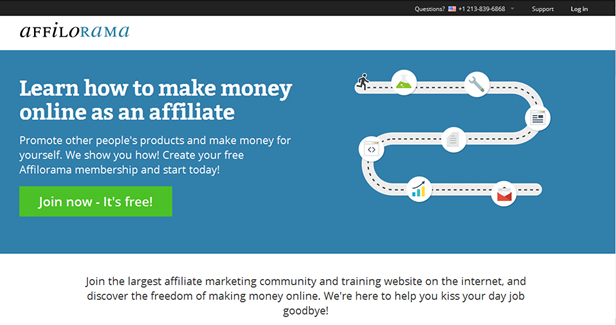 b) Go in for recurring payment
The most exciting thing in affiliate marketing is to generate sales in products that pay commissions month after month. That's one sure way to create and monetize a blog that generates increasing income.
The more sales you generate on subscription platforms, the more your income grows month after month. You can do well promoting high converting products that pay once a sale is generated. Most bloggers who focus on this commission model see their income comes to a break once they stop driving traffic to the affiliate offers.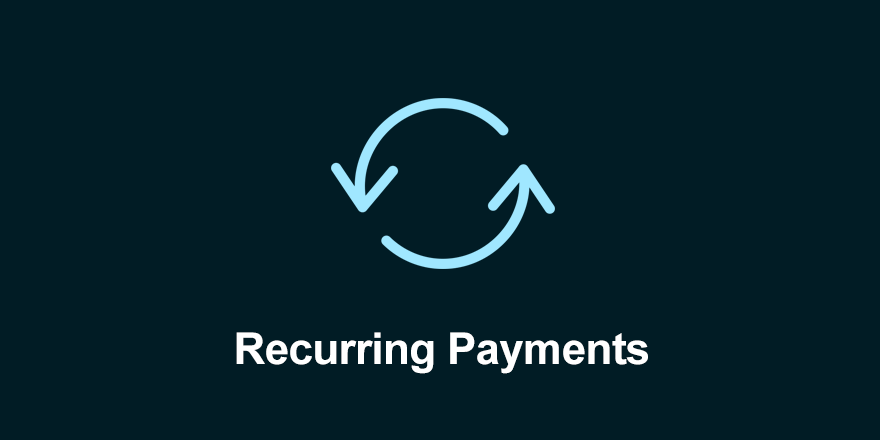 But if you make it a rule to generate new affiliate sales on subscription platforms that pay commissions each time their clients are billed, trust me you will soon see a huge growth in monthly income.
c) Do Affiliate product reviews
The best way to empower your blog with money making capacity is to do affiliate product reviews. To make this work with more results, follow theses 3 simple steps:
Get and use the product on your blogs
Share your results how it works for you with your audience
Teach your audience how to get the same kind of results
This will surely get you sales and affiliate commissions straight from your blog.
5 – Become an author
---
One of the things most successful bloggers these days do is they create digital products that boost their earnings.  A closer look at their income reports reveals how a huge portion of their income comes from their product sales.
Creating digital products doesn't have to be difficult. The first step is to determine which type of product to create. Jawad Khan discusses 3 types of digital products that are easy to start with.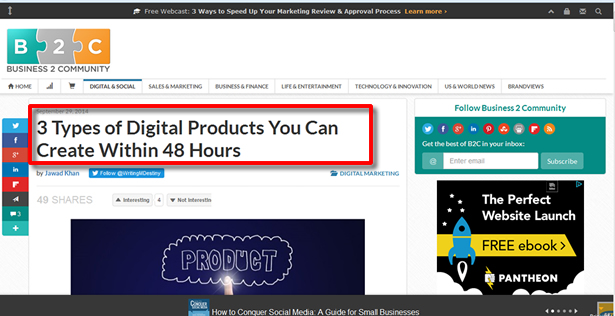 Next is to develop it yourself or hire experts on job boards. You can always find skills on Upwork, Freelancer, Toptal, Guru, etc
-> Promoting your digital product
Once you have a hot product, it will be quite easy to promote as a blogger with an active community. Start with your immediate community and you will get quick sales.
Next, recruit affiliates who will drive crazy traffic and generate more sales. Some platforms you may want to use to distribute your products include Gumroad, Clickbank, Shareasale, Dealguardian, etc.
Conclusion
So those are some tips to create a blog that will generate increasing income. It's not enough to make some money from your blog. It has to grow months after month and that depends on your strategy in place.
Drop your comment and let me know what you think about this post. Kindly share it on social media