In this information age, Freelance Writing has rapidly grown to being a very lucrative business on the Internet. Content Marketing is topping the list of promotion strategies in different industries. Over time, Inbound Marketing has shown proof of positive results, inducing a growing demand for proficient freelance writers.
You may not be a good writer to produce epic content to promote your business. That's absolutely not an issue. Gone are the days when folks spent thousands of dollars on sales copies or blog post copies. Whether you are in the ant niche or drone production business, no matter how rare and hidden your niche is, there are freelance writers ready to produce for you the quality content you need to boost your business online.
In this post, I want to recommend some excellent freelancers you should contact this moment for writing quotes. These are competent writers whose works have constantly seduced their readers. What's impressive about my selected writers is the fact that they are individuals who will go one-on-one with you to guarantee quality content to match your investment.
Top 6 Freelance Writers in 2018
Note that this list is not in any particular order
1 – Elna Cain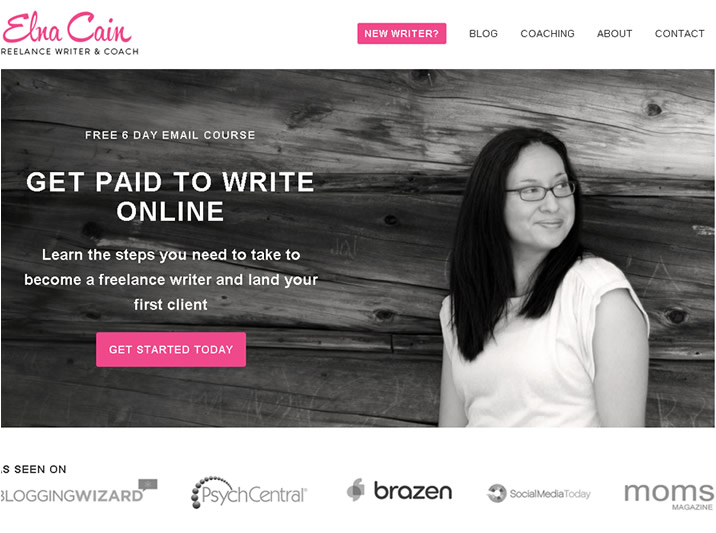 Elna Cain is a great writer from Canada who doesn't end at writing for her clients. She blogs and teachers others how to do the business and earn a living from it.
Nb -> If you want to earn a living writing, take this freelance writing course by Elna
Elna does high-quality SEO-powered custom content that will get your business more traffic. She will do for you content in Digital marketing, Health, diet, fitness,WordPress, etc
2 – Harleena Singh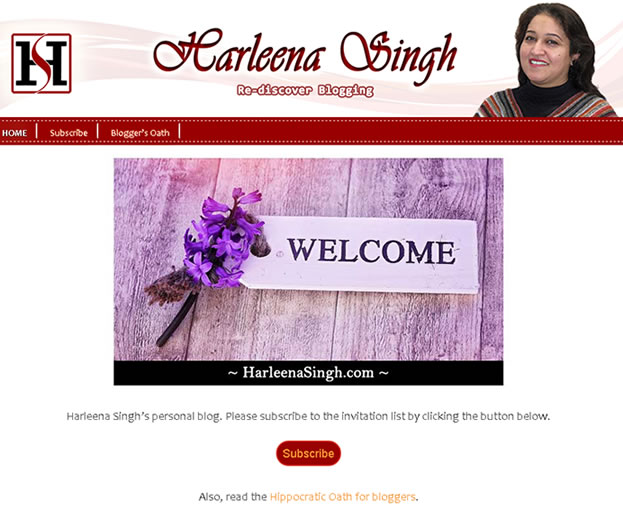 Harleena singh is one of the most proficient  bloggers and freelance writers I have ever come across on the Internet. She puts in a lot to get value over to her clients while helping newbie writers and bloggers start a profitable business online.
She's the founder, CEO, principal writer, and chief editor of Aha!Now, a well known and highly resourceful life blog.
-> Check here for her personal site and hire her here
3 – Bamidele Onibalusi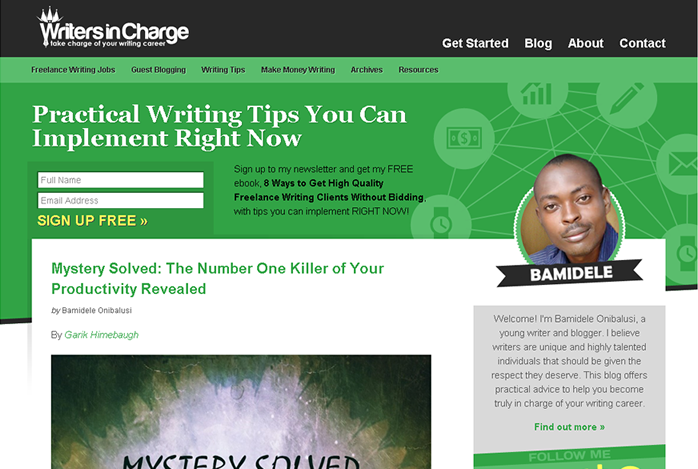 This guy is the writer in charge who shows you 32 Christian magazines that pays writers. He also teachers his readers how to craft an irresistible cold pitch in this post
Bamidele (from Nigeria) is a tough writer who has been featured in Forbes, interviewed in Digital Journal, been featured in Millionaire Magazine in Italy and on several popular blogs online.
He will stop at nothing to package value for his clients, tapping from his well of experience and proficiency.
4 – Gina Horkey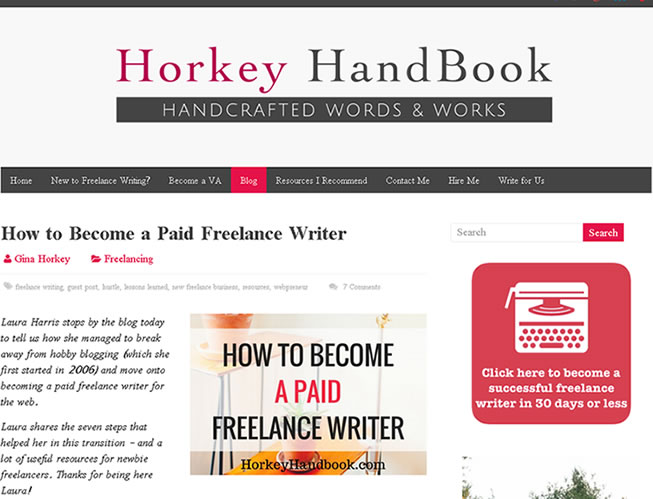 Besides crafting words into articles and blog posts as a freelance writer, Gina can help you start and grow your own freelance businesses by openly sharing what works and what doesn't from her own journey.
She started freelance business in 2014 and was earning $4000/m just after 6 months. This is proof of success and customer satisfaction in the industry.
NB: If you want to become a freelance writer in 30 days or less, check out Gina's course here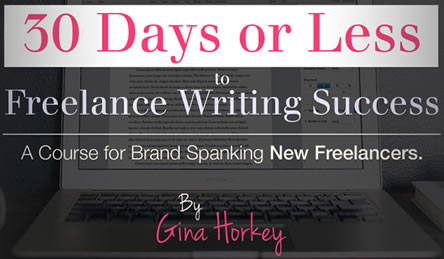 5 – Kristi Hines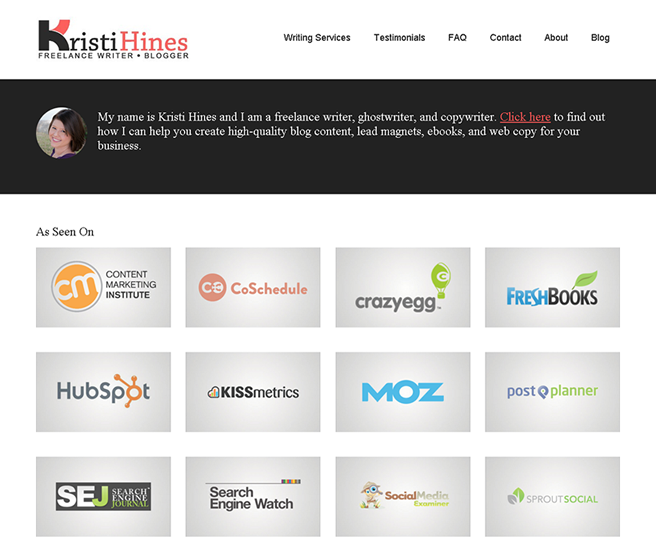 Kristi is the brain behind the popular blog Kikolani and a very efficient freelance writer I have known since my early days online as a blogger in 2012. Her constant contributions on popular sites like Kissmetrics, socialmediaexaminer, Moz, SearchEngine Watch, SearchEngineJournal, etc, has greatly contributed in her popularity and established her as one of the go-tos freelance writers.
-> Hire Kristi Hines here
6 – Carol
Tice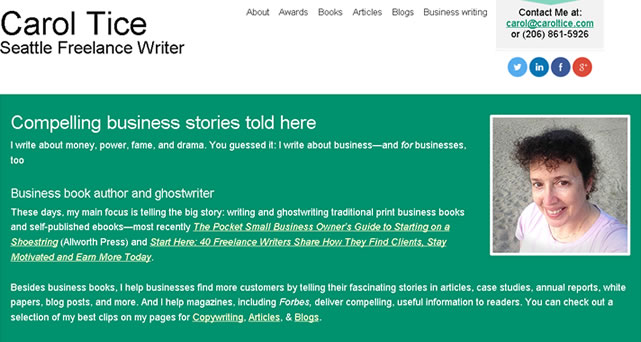 I cannot complete this list without this exceptional freelance writer. Carol is one of the top freelance writers whose presence is hard to ignore. Her works in the industry have positioned above many who dabble with words and become unable to assure customer satisfaction.
Beside her hard work and smartness in satisfying her clients, Carol puts in a lot to teach new comers how to follow her footprints to success in the industry
She discussed with her readers in this post how she made 6 figure as a freelance writer in 2011. If you want to boost your freelance writing career, check out Carol's many books
Hiring freelance writers on a platform!
There are many freelance writing platforms out there with thousands of amateur writers who will end at nothing to have you hire them.
The problem is that most of these unverified writers are cheap and the quality of their works of course cannot be more than what they charge.
Don't get me wrong!
There are top writers on these platforms though. However, I recommend you work with freelancers whose online presence can be verified. The freelance writers I have mentioned here are both bloggers and writers you can interact with on daily basis.
These are independent entrepreneurs who work hard to build a community and create around them profitable marketplace. You can trust them for top quality output.
Let me know your thoughts in the comment box below. Kindly share this post on social media if you like it.
Save for later on Pinterest: