Hi everyone, today is another exciting day and we are meeting someone who has done a lot to push many new bloggers to the top.
I can't tell any good story about my blog without mentioning this lady. The first time I saw her was on Adrienne Smith's blog.
You will quickly locate her as soon as you step on a blog where she has been, from her long and meaningful comments. For the most parts, her comments are longer than some posts. I used to ask her if she was born with the keyboard in her hands.
You can imaging my excitement when she stepped and commenting on my blog for her first time.
OMG! who is this? She is here!

And she's been around, promoting me, sharing my blogs posts everywhere, sending me traffic, etc
She is such a writer and one who will stop at nothing to see that a young struggling blogger becomes something.
Meet Harleena Singh
Harleena has given more than a dozen interviews to date and about three dozen posts have mentioned her on various blogs in their top bloggers lists.
However, she is offering more insight into her life and blog on EnstineMuki.com that you would not have read anywhere else.
For those who don't know her, Harleena Singh received the popular title of "Commenting Superstar" from various bloggers for her meaningful and unique comments on blogs. She's known to write long comments but they are also helpful, informative, relevant, and good to read.
She's a highly respected blogger, who is a friend of all bloggers and non-bloggers alike. Here's a brief account of her life and story of her blog.
Non-blogging Days
Harleena Singh is a qualified teacher and started her career as a classroom teacher in private schools. She has a graduate degree in Commerce, postgraduate degree in English, and a professional degree in Education.
Harleena has also served as an administrator of a small private school, where she polished her management and organizational skills. It was after her stint as a full-time working teacher and manager that she decided to stay at home and start freelance writing, with the aim to be there for her growing kids.
Blogging Days
After spending one full year and excelling as a freelance writer, she decided to launch her own blog Aha!NOW as a portfolio and platform to showcase her writing skills.
She hoped to impress and rope-in clients for writing assignments, which did happen, but something else also happened that she did not expect.
Harleena's content attracted general people besides writers and clients, and the blog started getting popular. She developed relationships with bloggers, joined blogging communities, and brought Aha!NOW to where it is today.
She likes to help people and loves trying to solve their problems. She is now in the making of a Life Coach, and intends to provide professional help to the needy.
About the blog – Aha!NOW
Aha!NOW started as a family blog. With time, many new categories were included in the blog based on the feedback she got from her readers – so, that was on popular demand!
This expanded its horizons and made it a complete self-development blog, which caters to the personal, social, and professional aspects of one's life.
Aha!NOW is now a life blog. It's all about helping to improve your life by providing you thought provoking articles and information that will change your life. The ultimate aim of the blog is to help bring happiness into your life.
Aha!NOW was also awarded a place in the Top 10 Personal Development blogs of the world in 2014.
Aha!NOW Blog Community
The strength and unique aspect of Aha!NOW, or its the USP is its awesome and amazing blog community. It is an amalgam of bloggers and non-bloggers, who visit the blog for a common purpose – to help themselves and help others.
The community is exceptional – as the members love to share their experiences, contribute their thoughts, teach, and learn more about life, and discuss openly to help everybody make their lives better.
Aha!NOW helps you to love and appreciate life, and learn to be happy.
New Blog Community features
Over a period of time, the readers of Aha!NOW wanted to discuss issues that were not related to the blog posts topics. People simply didn't want themselves to be contained within the comments and wanted more freedom and interaction.
In its endeavor to create a platform for people to share and discuss their problems and solutions, their thoughts and experiences, Aha!NOW has introduced new community features. You can now create your profiles, make friends, create groups, and discuss anything on its forum.
Advantages of the New Community Features
Aha!NOW is a multi-niche blog. It caters to people of any walk-of-life from any corner of the world. It is a place where people can talk and discuss without any barriers of country or religion. Perhaps, that is why, visitors from 169 countries visited Aha!NOW this month!
Promote your blog
Since Aha!NOW is also a popular destination of bloggers around the world, Harleena has started a new community feature called "Promote Your Blog". Now, you can promote your latest bog post among the community members and other readers of Aha!NOW.
You can avail links back to your blog from the Aha!NOW community profile and a link back to all your new blog posts. To know more, read the terms and condition on Aha!NOW.
Aha!NOW Giveaway
Did you ever want to guest post on Aha!NOW? Well, here's your chance.
Harleena is offering her first ever – FREE Rafflecopter GIVEAWAY on her blog, which starts today just for a week. And the giveaway is an "opportunity to be a guest blogger at Aha!NOW".
What are you waiting for – just follow this link and fill in your entry. You could be among the TWO lucky bloggers who will guest post on Aha!NOW in the coming couple of months.
I already had the honor to guest post on Aha!NOW and let me tell you that it did wonders to my blog. If you want to know more about it all, then read my post Guest Posting on Aha-now.com ~ Traffic and Growth Reports.
The Aha!NOW Team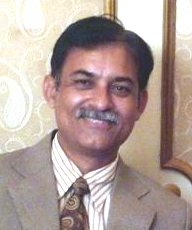 Recently, Harleena's husband Vinay also joined Aha!NOW as a contributing writer and administrator.
Harleena says that he has always been working behind the scenes of Aha!NOW and is the responsible person for speeding up the site and setting up all the features and plugins on this WordPress blog.
Together, they make a wonderful team, and they are now seeking more bloggers to become community members on Aha!NOW to contribute their unique and awesome posts.
Awesome Articles on Aha!NOW
It's difficult to name a few, but these are some of the most appreciated posts on Aha!NOW.
Blogging
Are You Worried About Your Blog's Alexa
How To Increase Website Speed And Make Your Blog Load Faster
Are Blog Comments Really Required
How To Become A Professional Blogger: Lessons From Pro Bloggers
Don't Make These Blogging Mistakes
Writing
How The Writing Process Helps To Improve Your Content
How To Improve Your Writing Skills In Four Ways
Make Money
My Killer Way To Make Money Blogging Online
Why Your Blog Is Not Making Money
A Few Interviews on Aha!NOW
The Aha!NOW Chat With Harsh Agrawal
The Aha!NOW Chat With Neil Patel
The Aha!NOW Chat With Yaro Starak
Aha!NOW has many other popular categories like life, self-improvement, relationship, health, and others. You'll find many more awesome posts under those categories when you visit the blog.
Connect with Harleena Singh
Time to interact with Harleena and Vinay
I know most of my readers know this powerful team. So I'd like you to talk with them in the comment box. You know they will be here to answer you.
Don't fail to check out the social media links above. Be sure to enter the contest too