Creating and launching a new product is not enough. You must be able to map out strategies to massively promote your product for short term and long term traffic.
There are known methods to take your product to the market and get instant traffic. These are of course paid traffic sources. My problem with these is that as soon as you run out of budget, the traffic instantly stops flowing.
I just read a post on Nanda's where he mentioned 6 best places to promote your product online.  Nanda mentioned platforms like Google Adword, Twitter, Microsoft, LinkedIn, etc. Check out his post for details how to use these platforms. 
I'm however looking at this from a different angle – Which method can you use to spread the word and get traffic now and possibly still get more traffic in the future?
I don't have a problem with PPC (social or search) and banner ads. However, these methods only work within your budget limits and end where your funds end. A Google adword campaign of $500 cannot bring you more traffic after the budget gets used up. So what's the better way to promote your product with $500 for traffic now and in the future?
Bloggers, the outstanding product promotion machinery for short term and long term traffic.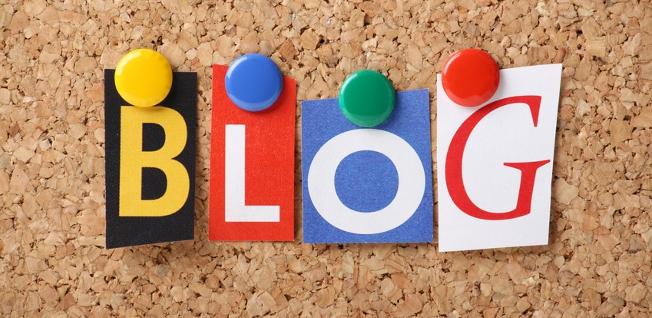 Many product owners are yet to discover the inherent strength bloggers have to help promote their products and boost their sales.
Now, I'm not talking about you creating a blog for your product. That's of course a requirement to stand the current market challenges and competition. As a matter of fact, Adrienne Smith, in one of her guest articles on creativeclickmedia.com share with us 5 reasons why blogging is good for your business. Check out her article here!. That's not all! Neamat Tawadrous also shared with us on her blog 7 reasons why you need a blog for your business. I recommend you checkout that post too. Click here to read it!
What I mean here is collaborating with bloggers in your niche through promoted posts. This, to my opinion is the most effective way to take your product to your target market and beat your competitors.
Try running a search query on Google using your target keyword. You will be shocked how many of the entries on the result page are blog posts. This is a clear pointer to the effectiveness and power of product reviews on blogs with attractive search engine positioning.
Here is my point…
If you want to promote a product massively for both short term and long term direct and search traffic, go sponsor review posts.
Let's  see however what results we can achieve with $500 budget with different strategies.
a) On PPC platform!
CPC: $0.30 (I want to be very moderate. If your product is highly competitive, you may end up spending over $1 per click).
If we go by $0.30 per click, then $500 will give us 1,667  visitors.
If we go by $0.50 per click, then $500 will fetch for us 1000 visitors.
If we go by $1 per click, then $500 will bring us 500 visitors.
If we go by $0.10 per click, $500 will bring us 5000 visitors.
Etc
Looking at these assumptions and depending on your daily budget, spending $500 on PPC paid traffic method is comparatively not a method I will encourage 😉
b) Banner advertising!
Another way is to buy banner space on related websites – something like 5 spots on 5 different sites at the rate of $100 per spot. This for the most part will run for 30 days.
In this method, you cannot really say with certainty what your ROI will be but one thing that's sure is that your banners will be taken down as soon as the advertising periods run to their ends.
c) Social media campaigns!
There are different ways to look at this  – maybe, spending this budget in building your social media profiles for future promotions or spend it on social media advertising and promotion platforms like MyLikes, JustRetweet, etc
There is still a problem here as social medial posts have a very short life span. Lisa Buben, in this post has shared some interesting statistics you should check out. According to that post, the average Facebook post lasts 3 hours and 18 minutes for Twitter tweets. Make sure you check out that article for some more details.
I personally think putting your $500 on social media advertising is worthless for long term traffic – except you want to build a follower base, which of course will be useful in the future.
d) Sponsored posts – the way to go!
This is my humble opinion – the best way to promote your product for short term and long term exposure is take advantage of the promotion power of bloggers. There are a couple of factors that work in your favor to make sure you reap continuous benefits over a very long period of time. Here are some of them;
Each review article will be long enough to reveal the worth of your product. different articles written by different bloggers will help the readers in coming to final buying decision.
You are going to have more sales simply because most buyers will trust the opinion and endorsement by their trusted bloggers.
Once an article is written and published, it will keep bringing traffic even after years.
You will have backlinks pointing to your product page. Both dofollow and nofollow backlinks are good for SEO.
Etc
$500 for sponsored posts campaigns
At the very basic level, $500 can get 5 unique and fresh articles written and published on 5 fairly popular blogs. At a very low scale, these 5 blog posts can generate 200 to 300 visits to your product page daily during the first and second weeks of publication.
During these early days, you only get traffic from the bloggers' loyal readers, list subscribers and social media friends. One to two weeks after your promoted articles get indexed and positioned in search engines, you start getting more targeted traffic.  This can go on for a very long time depending on the blogs and the review abilities of the bloggers.
How to spot the right blogs to promote your posts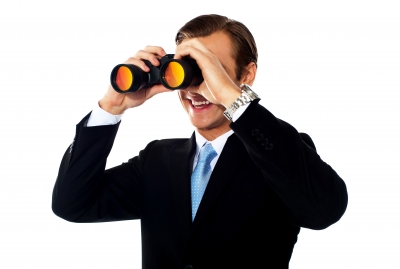 Now, your point of interest is targeted exposure. While blog design and beauty are important factors, I recommend paying attention to blogs that can generate the right traffic you need.
First, make a list of blogs in your niche. You can get these from blogging communities by visiting and listing blogs that publish in your category. Buysellads.com too is another platform to make a list of blogs that target your niche.
Secondly, search Google for your keyword. This will certainly list blogs that relate to your product.
There are various other ways to collect and list blogs that are in your niche. The next thing is to filter them, removing low quality blog.
This is an easy exercise though. A couple of factors to consider are;
Number of blog posts,
Age of blog,
Review ability of the blogger,
Engagement on the blog – social shares, comments, etc,
Social media coverage – Twitter followers, facebook friends and likes, Google+ friends, etc,
Alexa and DA stats,
Google Analytics stats,
Google index status of the blog,
Etc
These points will help you know which blogs are more active than others. Write them down in order of popularity and contact each blogger one after the other. You should already have determined how much you are ready to pay each blog for a sponsored post.
Take control of your campaigns
Don't just completely throw it over to the bloggers and expect better results. You have to be able to set roles and requirements.
For instance …
For each blog you want to work with, provide a set of keywords. If not, you may have every blogger targeting the same keyword.
To see what I mean, go to Google and type any product name followed by the word "review". For example: x theme review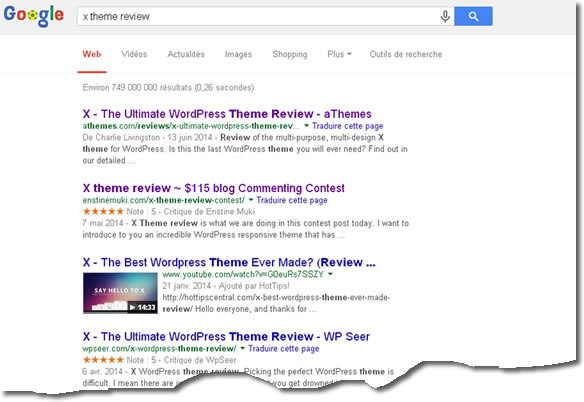 You will discover more than 5 blogs ranking for this keyword. That's not to the advantage of the advertiser.
You will want to be on Google page 1 for as many keywords as possible. This keyword pattern (product name review) seems to be the easiest to rank for. That explains why every blogger reviewing a product goes for it.
Use Nofollow
Links on sponsored posts are paid links. There is no way around it. We know that's what Google is fighting against. If these links are dofollow, you make yourself (you and the blogger) Google's enemy.
In order not to stand the risk of being penalized, request for a nofollow link. You will still get direct traffic, brand promotion and of course (and very important), a balanced link profile.
Link to review posts from your product page!
Many product owners don't do this but I think it's important. It helps anyone reading your product to get exposed to more information and more knowledge. This will facilitate the buying decision. It also serves as testimonial and endorsement from many more users.
Conclusion!
Here is my humble opinion – if you want to get more exposure for your product especially in the long term, do get to bloggers in your niche to write and publish articles about your products. That will be much more valuable than spending on campaigns that are short-lived.
If you think you have a product I can review for short and long term traffic, don't fail to contact me for an 800+ review SEO friendly post and an unbiased opinion.
Let me hear from you in the comment box. If you are a blogger, what do you think about doing product reviews and getting paid? If you are an entrepreneur with a product, is this something you will want to try?
img src: internations.org