Dtcoin may be the next Cryptocurrency to create millions as it promises to correct BTC's volatility. Dtcoin Price is on a constant rise, giving investors reasons to have it on their plate.
Bitcoin is the master of Cryptocurrencies but volatility is its biggest drawback. The bitcoin value can change rapidly and unpredictably. That's one of the reasons Bitcoin is not considered money by some expects.
One of the characteristics of Money is stability over time.  That means with respect to other currencies, the value of anything that's considered money must be stable to encourage businesses to invest and accept it in exchange for their good and services.
Recommended: Certified Cryptocurrency Expert
While Bitcoin has attracted a huge attention from around the world, businesses are still reticent. The problem is not with Blockchain, the technology backing the crypto giant.
As a matter of fact, Blockchain is the reason BitCoin and other cryptocurrencies are gaining grounds. Being a distributed decentralized database, falsifying data or hacking the system is very near impossible except with code flaws.
Dtcoin Price stable growth
NB: DT COIN is not TBC and it's not like TBC
Data Coin is Big Data based cryptocurrency.  According to its team, the DT COIN is a cryptocurrency, whose value is based on the demand and supply and the traffic of data generated and collected.
DTCOIN trades is a cyclical market with a forced capitalization. This means the Dtcoin price is determined on the basis of purchases and does not decrease in proportion to sales.
In traditional exchanges, 'whales' or groups of investors can influence and manipulate the market by purchasing large quantities to drag the masses into excitement over the increase in prices, and then sell for a huge profit. The big sales (dump) lead to a massive dip and consequent panic and losses.
On the other hand, any massive buys in the DT Coin market will lead to a rise in price but the 'whales' when they sell will be subject to a waiting time variable and this doesn't cause any price drop because they can't set their own prices.
To check the DTcoin Price, click here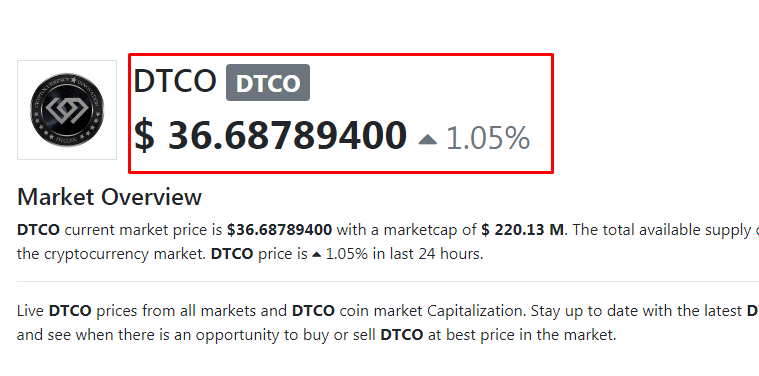 Let the charts speak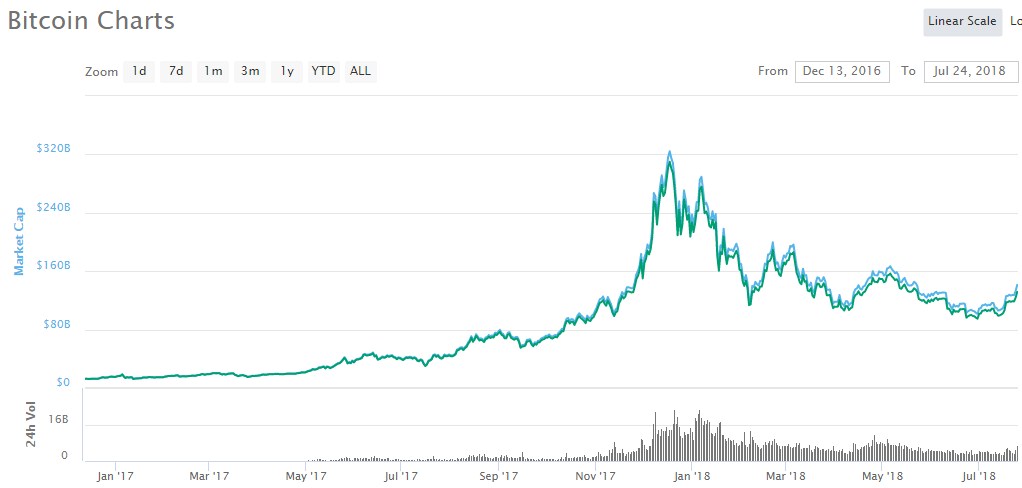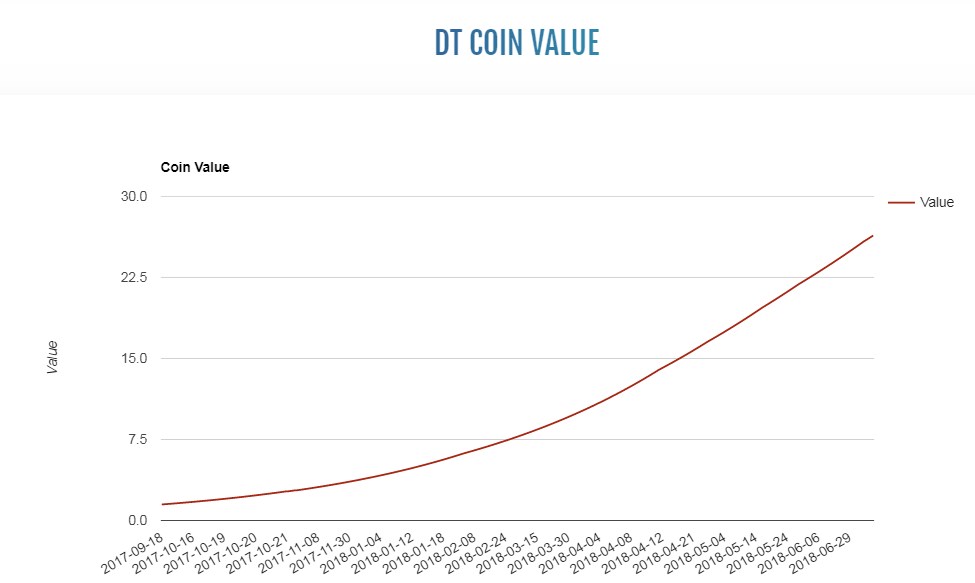 ForcedMarketCap Vs CoinMarketCap
If you've been in the cryptocurrency industry even for just few hours, you must have heard or visited a site called Coinmarketcap. What this does is aggregate coins and stock markets that obey the demand and supply rule. This is mainly coins that pair with Bitcoin, Ethereum , Ripple, etc.
The ForcedMarketCap is DT Coin's capitalization. It is a new exchange concept based on the principle of forced capitalization with cycles. Coins that adhere to this concept have their values growing only.
DT Pay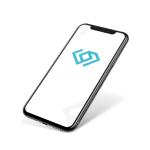 This is DT Coin's app to manage the digital currency from smartphone. It also has a web version and serves as a quick way to locate the shops where you can pay with DTCOIN.
Thanks to DT Pay, you will be able to geo-localize dealers and shops who accept DTCOIN worldwide.
Some DT Counts facts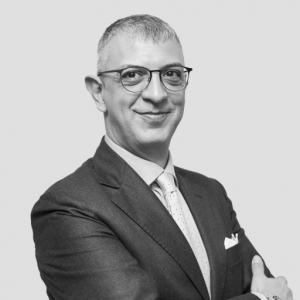 Founder: Daniele Marinelli
Total Supply: 42,000,000
Anonymity: YES
Blockchain Type: Private to Public
Ponzi: NO
Mineable: YES and POS
Fast transactions under: Under 60 seconds
Smart Contracts: YES
KYC: YES
How to join the Dtcoin network and benefit from the dtcoin price rise.
1 – First, go create a free account.
[thrive_link color='blue' link='https://enstinemuki.com/dtcoin' target='_blank' size='medium' align="]Create Free Dtcoin Account![/thrive_link]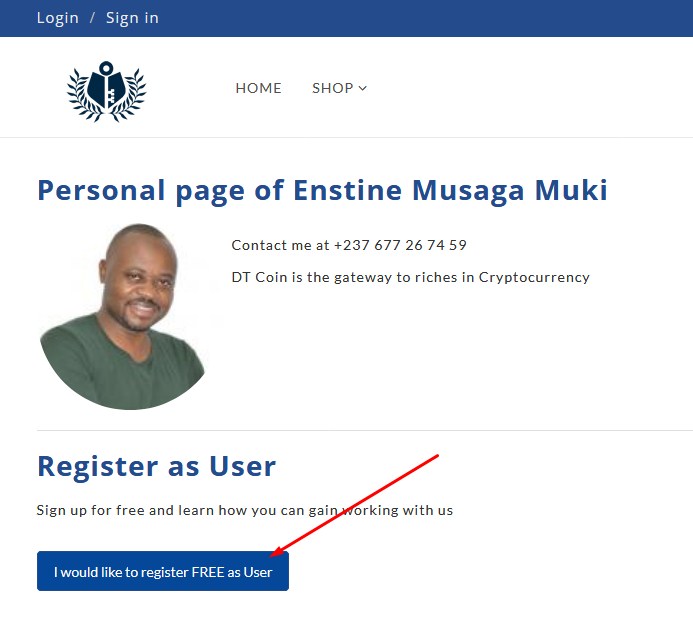 Click the button and on the next page, select the English language and fill the form.
Once in your account, go to left menu -> Buy Voucher
The packages are from 40 euro to 12,000 euro.
Shoot me a mail let me know how it goes.