Hi everyone, here is my A2 Hosting Review – A2 Hosting is a top speed web host that offers shared hosting, reseller hosting, VPS hosting, Cloud hosting, Dedicated hosting and WordPress Hosting. A2 Hosting is speed!
As an active blogger, website owner or webmaster, one of your major concern should be your blog's loading time. As a matter of fact, one of the main reasons your site does not rank satisfactorily on SERP is your web host. That's because your blog's loading time is a ranking factor.
For the most part, web hosts account for more than 50% of your site's sluggish loading. That's some shocking truth that can cause you to choke. Yes I know!  So by moving to A2 Hosting, you are already solving over 50% of your speed problems.
See the image below! I ran a speed test for a blog that's currently hosted by Hostgator. This blog's load speed is about 6 seconds. That's bad isn't it?
Now, from the image, the server takes over 3 seconds to respond. That shows the server is responsible for over 50% of the slowness – pulling my hairs now!

Server response time is recommended at under 200ms. You agree with me that 3 seconds is almost an exaggeration.
A2 Hosting server response time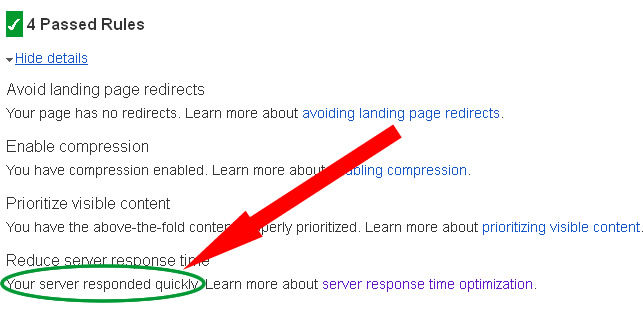 A2 Hosting  review – Time to buy speed!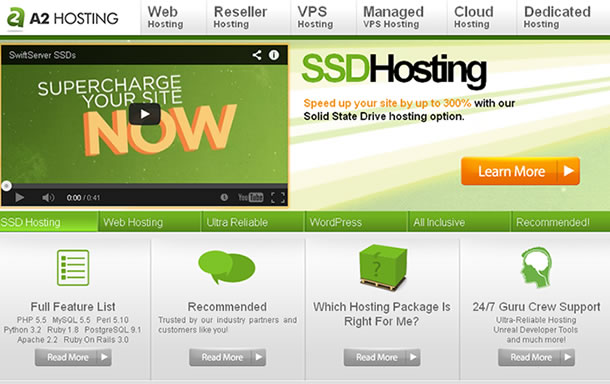 Let me roll out some statistics;
Do you  know your site's speed directly impacts your bounce rate, conversion rate and visitor satisfaction? According to industry reports, a mere 1-second delay in your site's page load speed can cause;
7% decrease in your conversion rate,
16% decrease in visitor satisfaction,
11% fewer page views.
These figures are enough to pull your online business down and I'm sure you won't give this a chance.
A2 Hosting targets your speed concern with high performing SwiftServers. Here is a summary of their server configuration;
Solid State Drives (SSDs) Option – Up To 300% Faster Page Loads
Railgun Optimizer (Up To 143% Faster HTML Load Times!)
Fine-Tuned By Our Guru Crew
Quadruple Redundant Network
No Server Overloading
99.9% Uptime Guarantee – Visit the Server Uptime Report
US & European Server Locations
Free CloudFlare Content Delivery Network
CloudLinux OS
Instant Account Activation
10 Gb/s Redundant Network
12 Core Server Minimum
64 GB RAM Server Minimum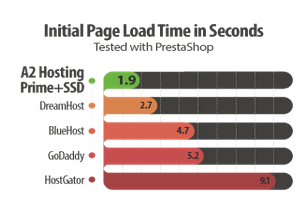 Advanced Hosting Features
A2 Hosting goes beyond their competitors, offering more advanced features. Here are some of them at a glance;
Server Rewind Backups:
Server Rewind is the free file recovery program that enables you to easily restore your data from saved snapshots when recovery is necessary. The server Rewind Backup feature is;
Automatic – Account backup snapshots are taken regularly.
Flexible -You can restore a single file, MySQL database, site or your entire account.
Convenient – You can access Server Rewind from your control panel.
Exclusive – You can only get your hands on it at A2 Hosting!
Free – Yes, it's actually 100% free.
Perpetual Security with HackScan
One heart-breaking exercise you will never wish to do is fixing a hacked site A lot of things may still go wrong even after recovering it – your reputation could be compromised and Google may still block your site. For the most part, A2 Hosting's competitors still charge extra fee for hack protection!
A2 Hosting  has included free HackScan protection with each hosting account. HackScan is the exclusive hack protection scanning that helps block hacks before they can invade and damage your site.
Many more server features include;
cPanel 11 Control Panel,
A2 Sitebuilder,
Softaculous (1-Click Drupal, WordPress & Joomla Install),
Unlimited Email Accounts with Spam Protection,
MySQL 5.5 Databases,
unlimited Domains, etc.
Customer service
I started hosting with 1and1, then moved to Godaddy. These are great hosts but as far as customer service is mentioned, they still have to wake up. In my dark days with 1and1, I used to for more than 24 hours and sometimes 48 hours to get a ticket responded to.
One of the things that detirmine customer satisfaction if customer service. As a matter of fact, there is no hosting service without issues to resolve. How soon issues are addressed and treated is the main point. I'm thinking of 2 factors here;
Support staff qualification.
Support staff availability.
If one or all of these are questionable, then your support service is lame. A2 Hosting has live chat tool which is one of the tools every web host should have due to the nature of their business. A client doesn't have to wait for 2 hours for a ticket to be answered.
An e-commerce site down for 2 hours could me huge losses and if your web host is the cause because of poor customer service, then you are in the wrong place.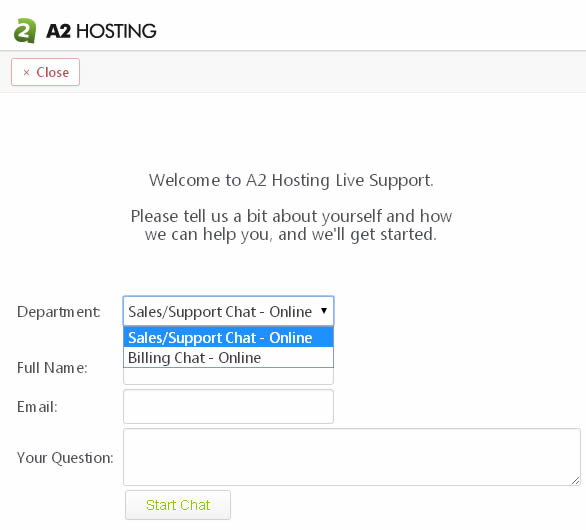 A2 Hosting's live customer service – Technical support and Billing, always available!
Risk Free Money Back Guarantee
Like in many web hosting services, you have 30 days to give A2 hosting a try. That's quite some time to experience the A2 Hosting difference. If you decide they're not the right host for you, they'll give you a hassle-free, full refund.
Click here to find out more!
Share your experience with us in the comment box.