Looking to advance your digital marketing and drive business growth in 2019? There are a variety of approaches and tactics which can take your strategy to the next level, building your customer base, driving more sales, and ultimately achieving your business goals.
Here are 7 ways to turbocharge your digital marketing campaigns and take your business to the next level in 2019.
Create High Quality Content
There are many tips, tricks and tools for digital marketing and content marketing, but nothing matters more than quality.
Content marketing has become incredibly popular in 2018, as marketers and businesses realize the power of this type of marketing for building their brands, attracting customers and driving growth. However too many are focusing solely on factors like SEO, keywords, paid backlinks and promotion through social media.
Although all of these things are important and can be successful in supporting content marketing, they overlook the great strength of the approach. Content marketing is so successful because it offers something of real value to your customers and potential customers.
Above all else, focus on creating great content that is engaging and serves your customers' needs. By creating and distributing great content, the rest will happen by itself: you will generate quality organic backlinks, attract inbound sales, and build strong relationships with your customer base.
Audit Your Site For Technical SEO
SEO is one of the key factors in bringing traffic to your site, which is an essential part of any digital marketing strategy. Broadly speaking, SEO has two main areas: on-page optimization and technical SEO. Technical SEO covers a range of factors which impact your ranking on Google and other search engines, including site speed, site maps, bad redirections, and duplicate content among others.
Conducting a technical SEO audit of your site will show you what is working, and what you need to improve. You don't need to be an expert to do this – there are a number of tools that you can use to run a site audit.
Screaming Frog is one popular online tool for conducting site audits, with free and premium versions. DeepCrawl has similar functionality, as well as receiving good reviews for its user-friendly interface, making it suitable for people with limited technical knowledge. Both will conduct a thorough audit of your site and report back to you on what you need to address to improve the technical SEO of your site.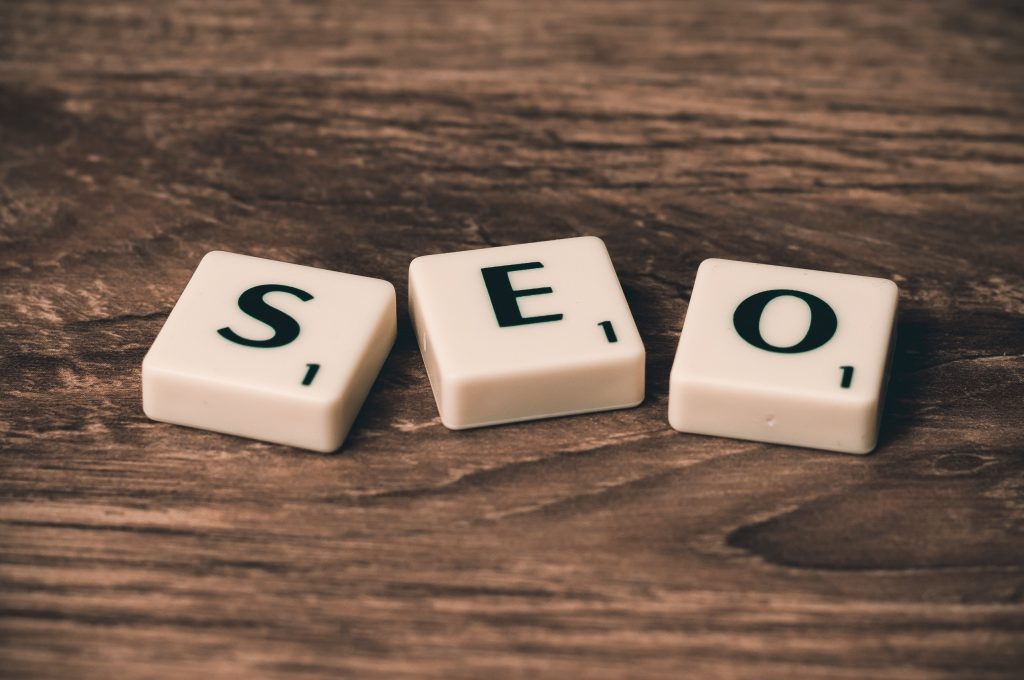 Build More Backlinks
Link building can be a powerful tool to improve SEO, as well as driving more organic traffic to your site.
Link building involves generating links from authoritative sites in your niche which point back to your site. As Google gets smarter and smarter, it looks for ways to determine the most relevant, valuable content to rank. Having links to your site from other, well-respected sites is one major indicator to Google that your content is valuable. Of course, these links will also encourage people to organically visit your site, meaning better brand awareness and more potential sales.
Creating high-quality content will go a long way to see this happen organically, however you can also drive more link building through effective online PR.
Check the following tips to build more backlinks:
Build Relevant Backlinks from Authority Blogs and New Sites

: White-hat backlinking from authority blogs and news sites can help your site rank in search engines by becoming a resource for reporters.
Create Skyscraper Content

: You can do this step by finding the best content related to your industry in terms of links by performing a Google search. The best ones can be seen on top of search results pages. After which, create great content backlinking to these websites or adding their links to your blog or article.
Focus on Creating Link-Generating Content: Some examples of link-generating content include quizzes, tutorials or "How to" articles, videos, infographics, and list posts.
Work With Experts
Depending on the size of your business, you can probably manage most aspects of your digital marketing in house. However, working with a digital marketing agency could be the extra assistance you need to take your marketing and your business to the next level. For instance, you can seek the help of SEO professionals, like specialists from BLU Digital Solutions – Gainesville, to help you build more backlinks relevant to your content and develop effective SEO strategies for your business.
Just like you know your business like no one else, a digital marketing agency are experts in their field. They have the in-depth technical knowledge which only comes from years of working in the industry. Because this is their focus all day, every day, they are up to date with the latest tools and newest techniques to build your brand and drive inbound and outbound sales.
You may choose to outsource entire sections of your digital marketing to an agency, or you could opt to consult with them on specific aspects or projects, such as SEO, content creation or link building.
Use Online Tools and Software
Another resource you should take advantage of to push your digital marketing further in order to drive better business growth are tools and software.
There are many, many digital marketing tools that cover a range of areas and topics. Some, like Ahrefs, Ubersuggest and Answer The Public can help you identify the best keywords for SEO. Others, such as CoSchedule, HootSuite and Buffer will let you organize your social media strategy and schedule your content, while tools like BuzzSumo help you create more engaging content. For email marketing, great tools include Constant Contact and MailChimp, while when it comes to user-friendly design tools you can't go past Canva.
Getting to know the tools available and studying how to use them effectively can make a huge difference in maximizing your digital marketing efforts.
Here are some tips when using online tools:
Check the reliability of the tool by trying out its free version.

Check what other users are saying about using the online tool by reading reviews.

Compare similar online tools to determine the best one for you.

Paid online tools provide more feature options and accurate data, so it's worth investing in frequently used tools or software.
Create Synergy With Inbound and Outbound Sales
One of the great strengths of digital marketing is the opportunities which exist to use inbound and outbound sales techniques to support and boost each other.
Outbound sales leads are those which you have found yourself through proactive techniques such as cold calls or emails. Inbound sales come to you of their own accord after coming across your website, content, mentions in the media or from client referrals.
One mistake many businesses make is resting on their laurels once inbound sales are working well and not pursuing outbound sales. This can be a huge missed opportunity in potential sales and revenue from outbound sales.
Furthermore, the two strategies, although distinct, can work well together to mutually support each other. For example: say you have been successful in your link building strategy and secured links back to your site on authoritative, well known-sites. You can then use this by promoting your business "as seen on…" these sites. This is the wonderful synergy of inbound marketing.
Convert Your Traffic To Customers
Bringing visitors to your site is only half the battle. Once they are there, you need to convert these visitors to actual customers. The action you want your visitors to take may be purchasing a product, contact you for a proposal, sign up for your newsletter, or something else.
Whatever it is, you want to make sure your site is optimized for conversion. There are many factors in this equation, starting with the user experience on your site and quality of your content. Your site needs to be engaging, with plenty of opportunities for users to interact with you. There are also specific features you can include on your site to maximize lead flow, such as sales funnel plug-ins.
Conclusion
As you can see, there are many powerful ways to ensure that your digital marketing will become successful. With the above tips, you can improve your SEO strategies to attract more visitors to your site so you can analyze their behaviors and increase your chances of promoting your products and services through your articles or blogs. Online tools are very useful too, making your job a lot easier, most especially when it comes to analytics or checking your digital marketing progress in terms of online traffic and sales.