Delivering the most effective customer support has become a norm for every business in 2019. Businesses are as good as the customer experiences they provide, and that's how consumers see them – through customer experience, service, and support.
Those companies that fail to cope with today's consumer expectations are doomed to fall. This is the main reason why customer experience is one of the major factors that determine the success of modern businesses. This leads every business to a point where they need to rethink their customer treatment and how to improve it.
Here's a fact: poor customer service and support make customers think brands don't care about them, which is the main reason why they leave. Therefore, every business should focus on taking their customer support to a whole new level in 2019 as this support is part of the ultimate customer experience they hope to provide.
Here are four useful customer support approaches that can help every business exceed the expectations of their customers.
1. Providing quick responses with website chatbots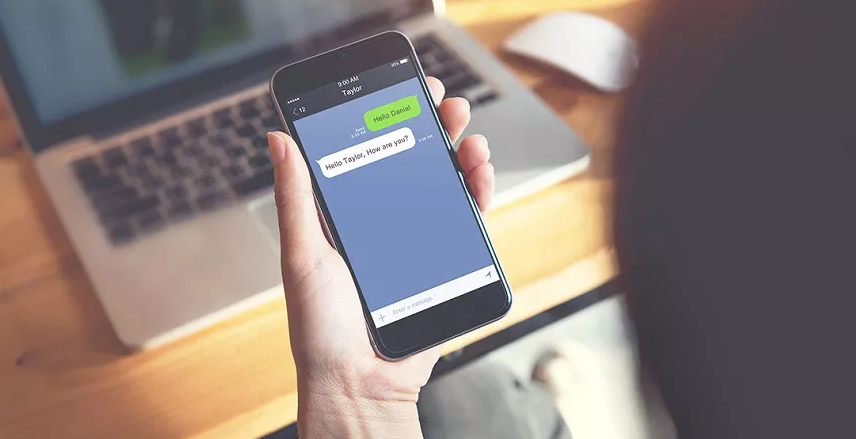 Modern consumers demand speed in customer support. This time sensitivity can make or break a business. Whether it's just a regular inquiry, a question, or a request, it should be handled time-efficiently.
On top of all that, there's nothing worse than putting customers on hold. Modern consumers appreciate brands with quick response time as they don't like to wait.
This is where most businesses run into a huge problem of coping with all those customer interactions. There's an excellent solution to this problem – AI-driven chatbots. These smart little bots are capable of handling human interactions of various complexity while being available to customers 24/7/365.
The latest advancements in AI made website chatbots intuitive and capable of learning with each interaction. They don't only provide responses in a timely manner. They analyze the behavior of every customer to provide more personalized customer service to each customer.
The best AI chatbots help businesses reduce the costs of handling customer requests. As AI continues to evolve, chatbots evolve with it, becoming more human-like, making customer-brand communication more effective.
Thanks to the most advanced bot-building platforms like SnatchBot, every business can build a website chatbot that relies on natural language processing, machine learning, and AI to better understand customers' inquiries.
With such tools at hand, it's possible to automate many customer support tasks and make the entire business more customer-centric and thus, more successful.
2. Personalization
Modern consumers love personalization, and it's an excellent way for companies to get to know their customers and create meaningful relationships with them to inspire brand loyalty.
When a brand knows the consumers' needs and wants, it's a safe path to establishing great interactions. Previous conversations, their names, and contacts, every single detail matters.
Using these details, brands can turn regular customer support requests into business opportunities. They can solve problems, provide answers, and make recommendations, suggestions, and proposals at the same time.
It's much easier to upsell and cross-sell when consumers are happy. Personalization is the best way to achieve customer satisfaction by simultaneously providing the best customer support, services, and experience.
3. Ask for customer feedback
The very foundation of customer support is understanding customers' pain points, experiences, and needs. The best way to find out these details is by asking for customer feedback.
More importantly, allowing them to leave their feedback across multiple social channels of communication is one of the most important aspects of excellent customer experience.
Businesses can use this feedback to gather information on the experiences their customers had so far as well as what their weaknesses are. It's also an excellent way to connect with the existing customers on a more profound level, which helps establish brand credibility and trust.
4. CRM platforms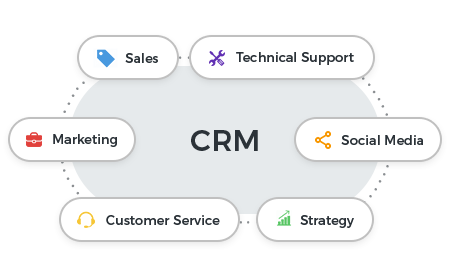 Establishing effective coordination among different departments is quite a challenge for many businesses, and failing to do so results in dissatisfied customers.
To avoid exposing your business to such a risk and overcome this challenge, using intuitive CRM platforms helps businesses streamline workforce processes, ensuring all departments are well-coordinated.
This is vital to providing quality customer support at all times. There are many benefits of using CRM platforms:
CRM platforms allow for a higher level of customer personalization and experience by helping businesses understand customer's needs
Using the insight provided by CRM platforms, businesses can develop long-lasting customer relationships
CRM helps improve customer engagement and interaction
CRM helps provide customer support on-demand which keeps customers satisfied
When it comes to customer support, there's always room for improvement. It's good that modern businesses have all these technologies like CRM, chatbots, AI and so on to rely on and provide their customers with the highest levels of customer support that guarantees the most excellent customer experience.
This is what helps businesses attract new customers, drive sales, build customer loyalty, improve brand awareness, and build brand trust.