This is some good news to affiliate bloggers and marketers. Grammarly is paying out $25 to place their affiliate banner on your site.
You don't only get the $25 straight to your affiliate account. You also get $0.20 per free signup through your affiliate link.
Once the free signup upgrades to premium, you get paid additional $20.
This is how to claim your $25 bonus
Go to Grammarly and click Affiliate Program at the bottom of the page
Signup at CJ, Shareasale or Hasoffers
They have affiliate programs on 3 different platforms so you have to select one.
Affiliates, here is how to get your $25 bonus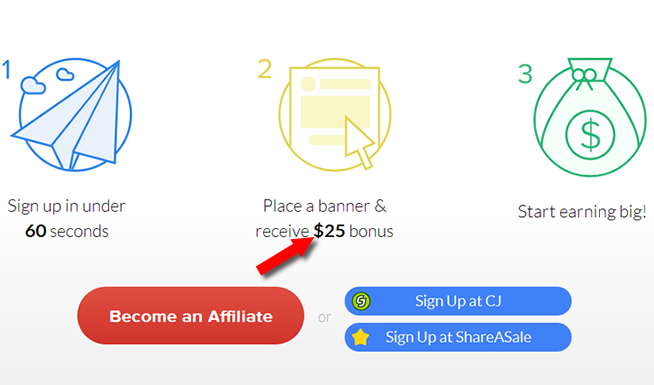 After applying for the affiliate program, wait for your application to be approved (which may take a few hours)
Once you are approved, login to your affiliate program, grab any of the banners that are available and place on your blog.
Here is the last and very important step;
Send a mail to affiliate_mktg@grammarly.com with two important pieces of information;
The link where your banner is placed for verification
Indicate in the mail that you read about the bonus opportunity on EnstineMuki.com
If any of these two points is missing, you may not get the instant $25 bonus.
So go to Grammarly now and join the Affiliate Program
Drop a comment here and let me know what you think. After getting your $25, please come here and update.
Thanks.
Remain awesome!