42
How To Write Web Copy That Converts with Jasper Oldersom!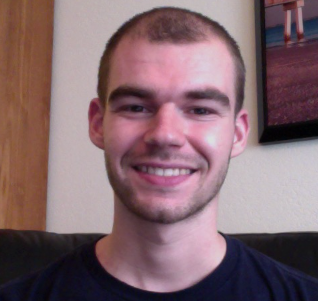 NB: This post was created with Thrive Content Builder
It's another exciting Thursday and we are on our way to Amsterdam where we are meeting a great guy, a copy writer, blogger and friend. I just recently got connected with him and the first time I read his blog, I was caught trying to steal some tricks from it.
This guy knows his thing and I thought it unfair if I don't introduce him to you. Blogging is about content that converts right? That's where Jasper steps in.
More...
Before we get into some more interesting details about him, be sure to check out those I have featured in the past here​
Meet Jasper Oldersom
Jasper is from Amsterdam, The Netherlands and the owner of opportunitybuilding.com. He helps entrepreneurs by writing them engaging blog posts and persuasive web copy that converts.
Do you want to learn the tried and true ways to market your products or services or hire a freelancer to take a look at your own web copy? Then he is your go-to guy.
How Did He Get Started?
When he was 17, he became an intern at an online marketing company. His boss introduced him to a website called moz.com (then seomoz.com) and recommended him to read it regularly. This new world he discovered was truly fascinating to him.
Through the years, he built up a lot of experience through working with clients. He has helped businesses with conversion optimization, SEO, e-mail marketing, PPC, analyzing heat map reports, social media marketing and much more.
In 2015, he decided that he wanted to start a blog to share this information with others online. The problem was, he didn't have any clarity on who he was writing for. The first blog posts were all over the place, each addressing a different topic on online marketing. He didn't have any idea what kind of services he was going to offer.
But through blogging and studying copy writing, he actually discovered that the art of writing to engage and persuade readers is the one thing he is the most passionate about.
He also realized that it was impossible to become an authority on writing if his topics we're all over the place. That's when he consciously decided to put 100% of his focus on writing and deleted all his old blog posts.
Why Particularly (Copy) writing?
One thing Jasper noticed when working for an online marketing, is that every thing seems to change constantly.
Some of the recent changes include:
Twitter changed its Timeline
Google will make mobile even more important
Facebookadded new "like" buttons
The right sidebar ads on Google AdWords have disappeared
Although he thinks it's fun to keep up with these changes, the knowledge you gather on writing and copy writing is practically timeless. In other words, the time yous pent learning about copy writing is a wise investment.
Learning about copy writing teaches you what people want and how you can craft the man offer that speaks to the people who already want what you have. And since the human brain evolves slowly, copy writing principles don't change a lot either.
Here's What You'll Discover On His Blog!
Are you are interested in learning more about:
Writing engaging content?
Techniques and formulas to improve your writing?
Marketing principles that have been proven to work for over 50 years?
In that case, you'll enjoy reading Jasper's blog. He teaches through long-form content with lots of examples and actionable tips you can directly implement in your own writing.
Would you like receiving short but powerful copy writing lessons? Then you might like signing up to his newsletter to get his lessons delivered sent straight to your inbox.
Some popular articles he has written!
His #1 Goal For The Near Future
The #1 goal for Jasper is becoming able to substantially grow his content creation.
Why?
Because writing is simply the income generating activity for him, either directly or indirectly. Through amazing content, he can establish more guest posts, get more traffic and attract more of the right clients.
What Copy writing Advice Would You Love To Share With Our Readers?
Talk about what they want and show them how they can achieve it.
Focus on the benefits of your products. Don't just tell them the features.
Ask yourself "what would make me want to buy this product?"
Use simple words and simple arguments.
AIDA: Grab their attention. Spark their interest. Manifest a desire. Ask them to take action.
How To Get In Touch With Jasper
Jasper loves to get in touch with awesome entrepreneurs and bloggers. Go read some of his blog posts and leave a comment, or connect with him on social media and make sure to say hello!
Also remember to drop him a comment on this post. He'll be here to talk with you​
​