[thrive_text_block color="blue" headline="Quick Update – Response from reader"]
After I published the post below, my friend Deborah of SocialWebCafe responded. she has been in contact and for good reason, does not recommend attempting to contact Andy, not out of selfish endeavor on Deborah's part, but out of respect for Andy and his wishes.  Suffice it to say that he has granted permission, in writing, for Deborah's continued development on the plugin, along with those who may want to participate on a team of developers.[/thrive_text_block]
One of the WordPress blog commenting plugins that have been the talk of the day is CommentLuv. This plugin brought a new breath into blog commenting and engagement. The other day, a friend on Facebook wrote to me and asked to know what happened to CommentLuv.
Users of this excellent plugin saw a remarkable increase in the number of comments they got.
Some features of this plugin made it king:
The keyword anchored and post title backlinks
The Twitter handle exposure
The replyMe feature
The Antispam GASP integration.
Etc
If you've had this plugin on your blog (Free or premium), you are going to fully connect with what I'm saying.
I ran this plugin on my blog for a couple of years and yes, it was crazy. As a matter of fact, I still have the premium version right here. I'll tell you what I still like about it in a moment.
But what happened to CommentLuv Plugin?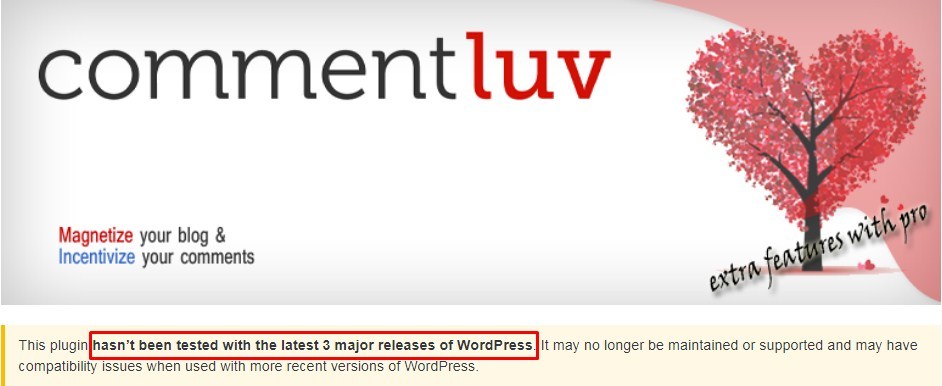 Plugin hasn't been tested with 3 major releases.
These releases have had bug and security fixes. Apart from the compatibility issue, I fear the security factor. A plugin that's not updated for over a year may create back doors and open your blog to infiltration.
I personally was in touch with Andy Bailey, the founder and coder of the plugin.
But his absence and silence now keeps me really worried.
Or are you in touch with him? What's happening to him?
You are losing your backlinks
CommentLuv used to be a big backlink fetcher.  Every comment you dropped on a commentLuv enabled blog generated a backlink. These links have both direct traffic and SEO impact.
But as people get scared of the security and compatibility effects of the plugin being dormant, they are constantly removing it from their blogs.
Stats don't lie:

Over 973,000 copies of the free version downloaded in total.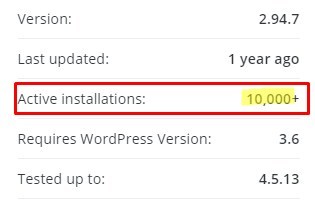 Now, only 10,000 active installations.
What has happened to (about) 960,000 copies? These stats mean over 900k copies have been uninstalled. In other words, 900k blogs formally running on CommentLuv have removed or disabled the plugins
That's 973,716 – 10,000. Note that I cannot give the exact figures here.
The consequence is that all the links you had on these blogs have been dropped. This leads to a drop (maybe not significant) in direct traffic and SERP position. You can confirm that from your SEO tool
Do we still keep the plugin?
I know a couple of bloggers still running the plugin for its awesome list of advantages. I don't have any opinion about it. But if you are one of them, it's up to you.
But here is what I still like about Commentluv: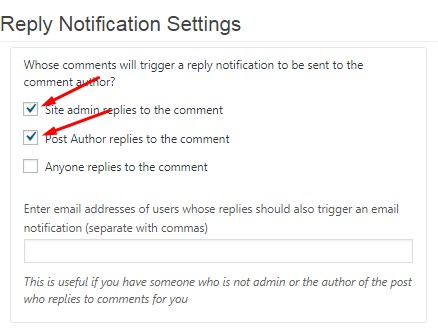 CommentLuv ReplyMe
I know there are a couple of ReplyMe plugins out there but non of them is able to do what I get from CommentLuv. Maybe I'm yet to do more research.
Here is the point:
Most of those ReplyMe plugins allow comment authors to subscribe to comments and be alerted should anyone drop a reply or adds to the comment list. That's ethical right?
But if someone doesn't check the button to receive comment replies alert, it means that the comment author won't get an alert even when an admin or post author replies to his comment.
That's where I see a problem!
If you are commenting on my article, you are entering into a conversation with me. You expect my reply. I know some bloggers do not care about comment replies. That's wrong if you ask me.
Blog commenting is a reciprocal action or influence mainly between the comment author and the post author. That means you speak, I speak.
How would you know I left a reply without a notification system? You dropped a comment and asked a question. I answered but you ain't aware I did respond. Isn't the flow of conversation broken?
That's why I like CommentLuv Reply me. It maintains that flow of interaction between post author/admin and comment author. You as a comment author don't need a checkbox to subscribe to my replies anymore. By entering that comment, we are automatically entered into a conversation.
The checkbox option only comes in to tell you "someone else (not post author) is talking directly with you" That's why I think comment authors don't need checkboxes to authorize reply alerts on post author's replies.
I may be wrong!
But that's how I see it.
So let's discuss…
What do you think about the current state of things about CommentLuv? Is it really broken? Are you in contact with Andy? What do you think about the way I see the ReplyMe feature?
Please drop a comment