Thrive Content Builder Alternative  -> Forge content Builder, an excellent front end page builder designed to create amazing layouts that impress your visitors.  Forge is snappy and very fast to manage, allowing you to create entire layouts in minutes, not hours.
Forge plugin is fully compatible with every single WordPress template in the market. With Forge WordPress content editor, you do everything in the front-end of your website and see results in real time, without need to preview.
Forge, the Thrive Content Builder Alternative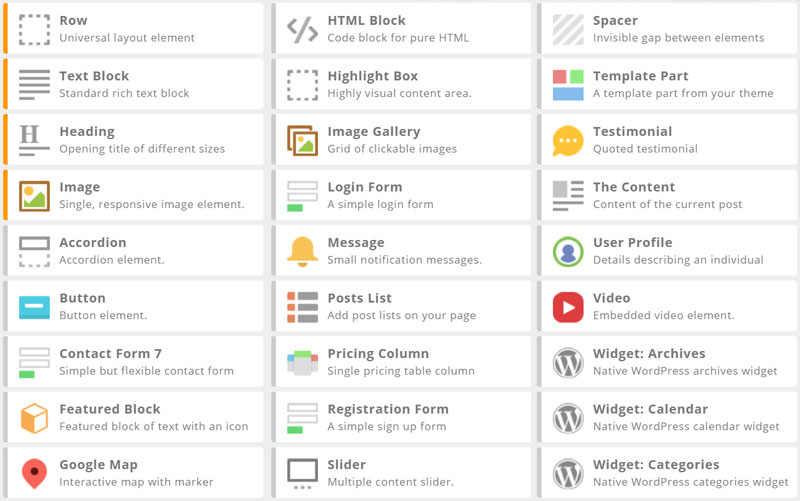 Thrive content builder is a smart visual editor for WordPress. I currently use it on this blog and have written about it severally. I have even recommended it to all my readers as a smart alternative to the traditional WordPress editor.
But popular demand has been to know if there is any Thrive Builder Alternative that's as effective and user-friendly. The answer is yes. Forge Content builder is the exciting thrive Content Builder Alternative.
Not only does it allow you to create stunning pages with impressive visual effect. This drag and drop WordPress content builder is FREE.
Design your next content with Forge, Thrive Content Builder Alternative
Go download it for free here
Installing Forge is as easy as installing any WordPress plugin. Make sure it's activated.
Then start your new post/page. Click to save draft. The forge access panel will be shown on the right side of your editor screen.
There you will have two options ( as per my version);
Normal Page
Landing Page
Building with Forge content builder is something grand ma can do while making a phone call. Once you click to Open Forge Page Builder, you will actually be editing your content on the frond-end view of your blog. All the changes you make are displayed in real time.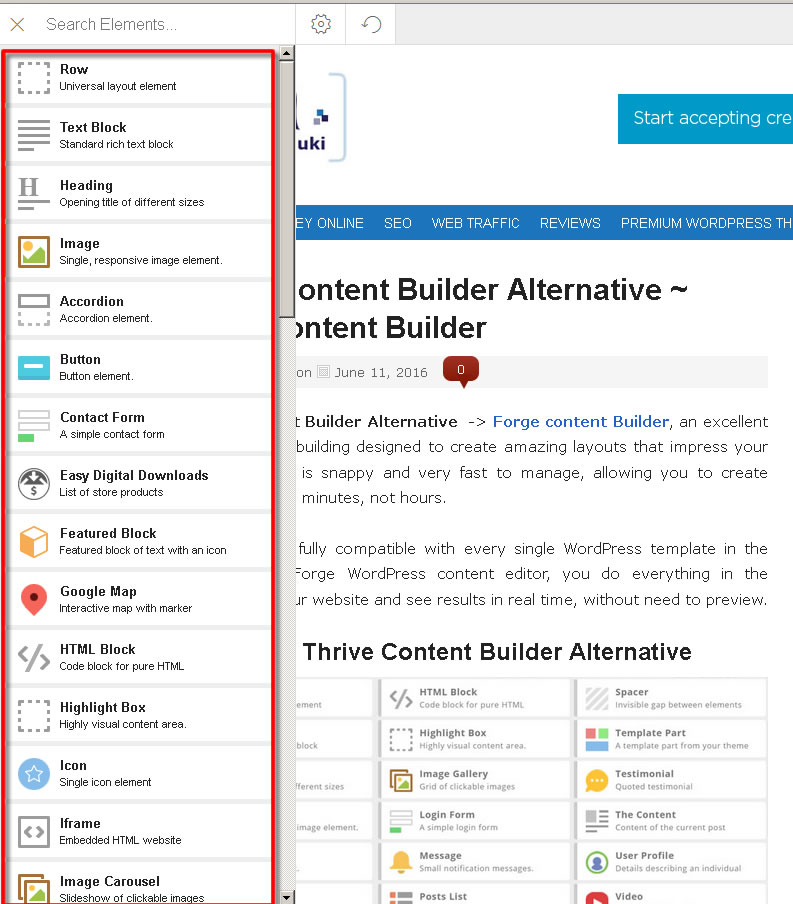 There are two simple steps to create eye candy pages;
Drag an element from the tool bar and drop on your page
Click on the element to make necessary changes
Get Forge extensions
Forge core editor is free. But if you want more functionalities, you will have to buy an extension. This is to make sure you don't spend on what you don't need.
There are four plugins you can pick from. Each of these is designed to help you get specific tasks done. You may want to get all the plugins at once and that's still cheaper than Thrive Content Builder. Click here for details on the Starter bundle
Let's quickly look at these four extensions and how they help you create the designs you want for an attractive website.
1 – Advanced Elements
If you want more design elements to take full control of your pages, you will need this extension. This will allow you create a variety designs and all sorts of interactive and animated websites.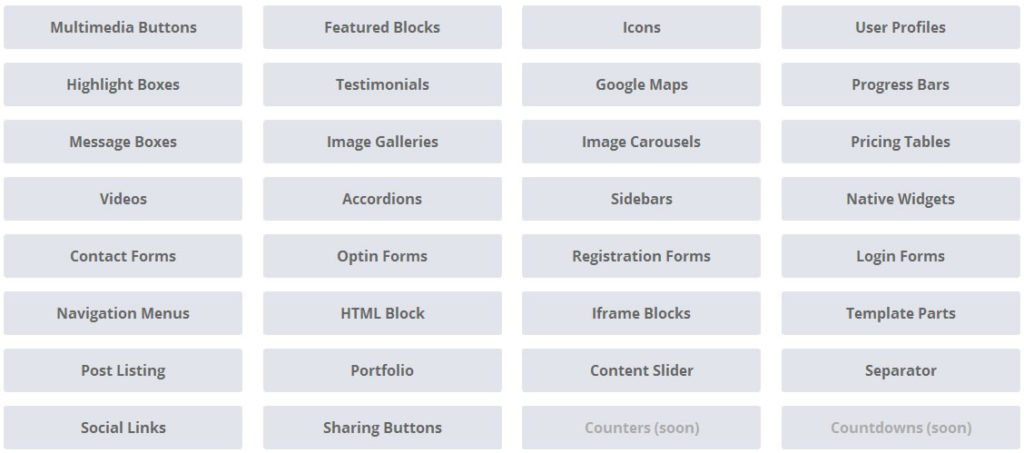 2 – Templates
This extension will help you save development time by creating reusable content blocks. Once you've created your own templates, they will appear in the collection like any other elements. So you can reuse anywhere anytime, saving you a lot of time.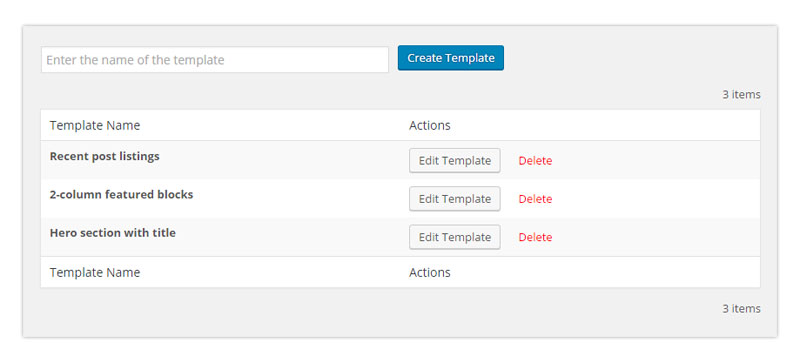 Click here for details on this extension
3 – Layout Library
This is a library of excellent ready-made layouts. Once installed, with a single click, you can simply import high-level templates into any page.
There are premade designs you can add to your works and create top-notch pages in seconds. All you will need to do is change text and images.
If you want to be more productive in saving time and creating more landing pages, I recommend this extension.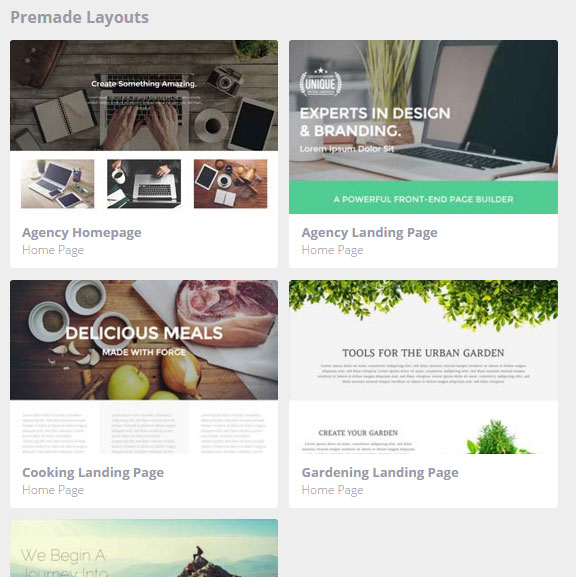 4 – Conditional Logic
This is a smart extension that allows you to hide or show elements on your website based on certain conditions.
If you want a smart website that will show the same page with different elements to different categories of readers, you may want to get this extension.
For the most part, you may want your subscribers or registered members to be shown specific products or information. These pieces of contents may not be relevant to everyone else that reads your blog.
These are the types of conditions you can set;
Subscribers or plain guests
Registered or Guest users
WooCommerce Purchases
Easy Digital Downloads Purchases
URL query strings
Is Forge Content editor the right Thrive Content Builder Alternative?
Both editors may have their differences but at the end, you are going to get pretty much the same results.
Thrive builder doesn't give you extensions. All it has is bundled in the core product at the price that some think is expensive.
I have also linked to different Forge pages above so you should do thorough investigation before coming to a final decision. Forge core is free so you may want to get it installed and try it out before buying any extension.
Forge Content Build coupon code – 30% OFF
You may want to end up buying Forge (thrive content builder alternative) extension. I have arranged a unique discount code for you. I'm glad the Forge team generated this discount for you to save up to 30% on your purchases:
Forge content builder discount code: ENSTINEMUKI
I recommend buying the starter bundle so you can access all the extensions at once.
Go to this page and select your license type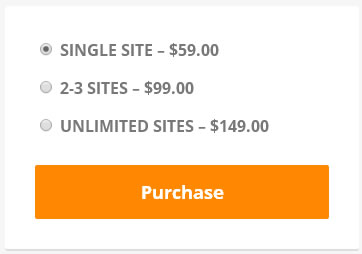 Click "Purchase" to go to the next page.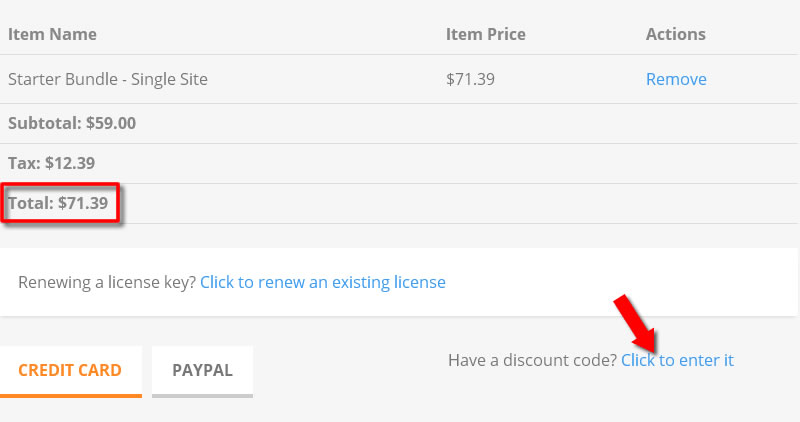 The current price is $71.39. That includes taxes. You have to click "Click to enter it" to show the coupon code field. Once the field shows up, Click "Apply" to apply it.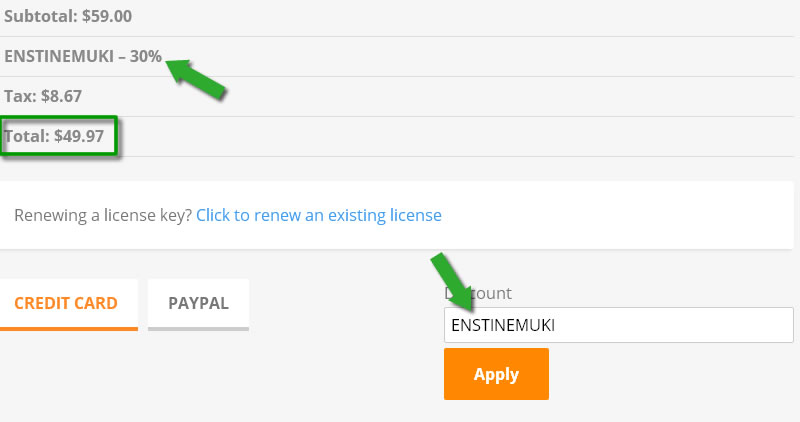 Now the price is down to $49.97.
Go ahead and apply the code now
Over to you
Here, you have an excellent Thrive Content Builder Alternative. Let me know what you think about. Drop a comment below.